Our company is one of the most popular rubbish removal and waste clearance companies in Central London. We deal with any type of cleaning jobs and rubbish removal situations that the people of London need. We have started as a small company in the area of Central London, but have soon managed to expand our services to other parts and eventually the whole city.
We have managed this by incorporating modern and efficient methods in junk disposal situations. We tend to dispose of any rubbish that you may have in an environmentally friendly manner. Our service is very beneficial for all types of people but it is especially favorable from those who do not have time to manage their rubbish or have extra furniture that do not know what to do with.
Our prices are some of the cheapest offered in the whole of London. We also aim to keep our customers happy, besides doing a good job, by providing an affordable and a reasonable price to our service. We use different trucks and vans for any type of disposal that you are experiencing and will dispatch a crew of people immediately upon your contact to take care of the job. Contacting us is very easy, call us by telephone 020 3744 0154 or simply send us an e-mail. We will react immediately and dispatch a crew to take care of the waste clearance problem that you are experiencing.

Garden Clearance and Waste Removal in Central London
One of the many services that we offer also include garden clearance and waste removal in Central London. Any job or problem you may be having with your garden rubbish removal or clearance can now be easily taken care of. Doing your garden work can be quite a pleasure for some people, but can easily turn into a nightmare when the time comes to clear off any excess debris that has resulted from the garden arrangement process.
We will gather all of your garden trimmings, all the fallen leaves that you have gathered and any scattered branches that needs to be disposed off. We will deploy a team immediately upon your contact and send it to assess and solve the situation. Your garden work will become pleasurable again and your back yard will be waste free. Simply contact us and explain the gravity of your situation to us and we will come up with the solution.

Commercial Waste Collection and Disposal in Central London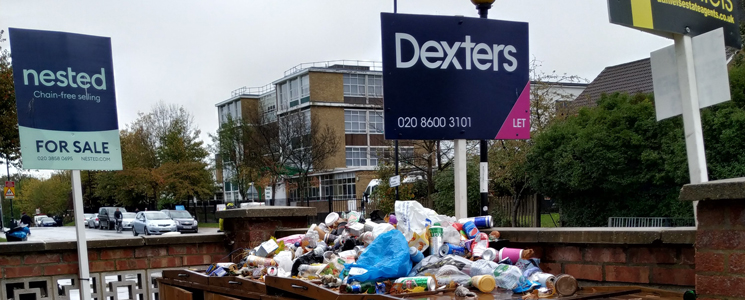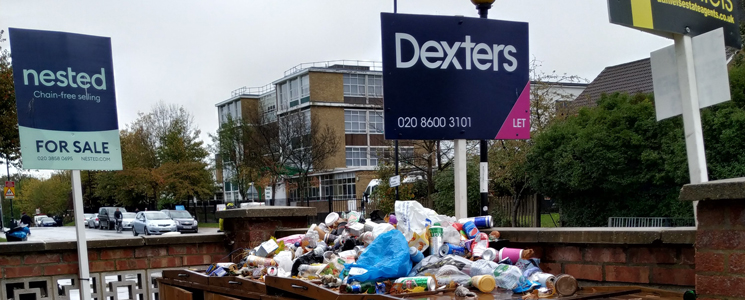 Our company also manages commercial waste collections and their disposal in the London area. The city of London is quite big and there are tons of commercial spaces which do not look the part and are not as representable as they should be. We can offer a solution to these problems. Cleaning up commercial areas and spaces is one of our specialties and one of the many services that we offer.
We will take away any commercial rubbish that occupies your working space and also dispose of it in a friendly and timely fashion. Besides dealing with the usual and everyday rubbish that gets left behind in the commercial areas, we can also help you with the clearance of some junk as leftover food and even gather your scrap metal collection and dispose of it for you. Efficiently and with a fair price, that gist of our services regarding commercial rubbish removal.

Household Waste Collection and Removal Services in Central London
The specialty of our company is dealing with household waste collection and removal in London. We specialize in gathering and disposing of any type of waste that is accumulated in any type of a household or a residential area. Daily rubbish or excess junk that you are in need to get rid off can be taken and thrown away by our team. It does not matter what is the type of your household, whether you are living in a house or a flat, the job will get done efficiently all the same.
Call us in a timely manner and explain the situation you are experiencing or the type of rubbish or junk clearance that needs to be taken care of and we will dispatch a team to your location with a tipper truck to deal with the problem. Additionally, we can also gather unwanted furniture or used up items which are only taking extra space in your home and for which you do not have storage for. Old rugs, book shelving, even old sofas are not a problem for our teams.

Office Clearance and Rubbish Removal in Central London
Our company also deals with office clearance and rubbish removal situations in Central London. Any office area which is experiencing high volume of daily office junk output is welcome to contact us. We can deal with any type of situations that a working area like an office space may cause. Contact us and explain the situation thoroughly to us and we will get on it immediately. Additionally, we can arrange for weekly rubbish removal and clearance to be arranged so you do not have to worry about the waste accumulating over a long period of time.
Equally well we deal with the disposal of unwanted office furniture and used up stationary materials. We can get rid of the old filing cabinets, will also gather the old computer monitors that you do not have a use for and also dispose of any old desks or sofas that are only lingering in your storage space. We will also give you our best price for any office waste removal that you may need us for.

Building Waste Removal in London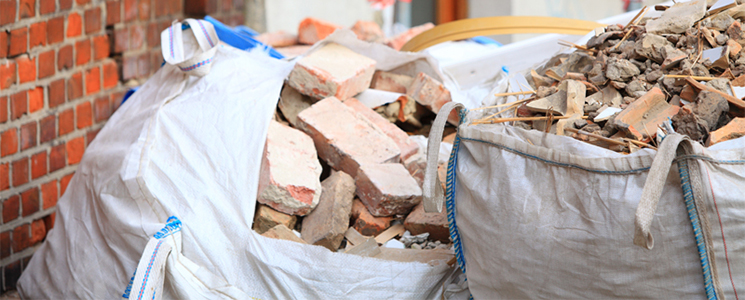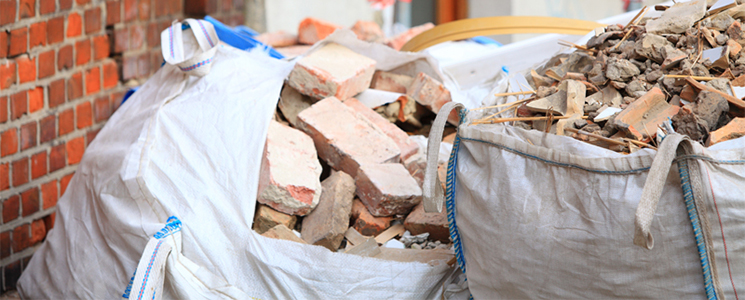 Managing building waste removal in Central London is also done by our company. Many people in London are experiencing problems when it comes to disposing off debris or waste which is left after the construction crews finish their work or when you decide to remodel your room or house. There are often some excess tiles available and concrete debris left behind which can be quite strenuous and difficult to remove. We will gather your building material rubbish collections in a bit and dispose of it in a safe way.
We can also dispose of heavier loads as well and gather the waste at building sites as well. Our teams will employ larger trucks for these types of clearances and will give you our best price for the service. The quickest way is to take a picture of the site which needs clearance and send us via email, so we can assess the situation as quickly as possible and immediately give you the exact pricing of the building rubbish removal. Call us and we will get to the matter at hand as soon as possible.

Waste Clearance Prices
Our company deals with various types of waste removal situated all over the city of London. We can deploy vehicles at any location of the city and also help with any type of a junk disposal or clearance problem that you might be experiencing. We also pride ourselves for offering competitive prices which are very affordable for any person to acquire our services. Our prices are cheap and start of at XXX, and you can get more information about some services by contacting us.

Areas We Cover
Today, our company cover the wider area of London, making services available in every part of the city. It does not matter in which part of the town you live, we will manage to help you and provide you with our waste cleaning services and its removal. For instance, if you are in need of rubbish disposal services in North London, feel free to contact us as we are only a phone call away. We have very quickly managed to expand our waste disposal services to East London where we have many happy clients which are satisfied with our services. Today we cover all the areas of London and offer our services to people from the entire city. We can send our tipper trucks for rubbish removal in South London and can make collection jobs there as well.
Additionally, we have managed to gain popularity about our rubbish clearance services in the area of South East London, where a lot of people have started to take interests in the special types of clearance we offer to our clients. The latest addition of our expansion includes the waste clearance in West London where we are rapidly growing in popularity due to the great need for the services we provide. We are happy to help you with any type of a waste removal job, domestic or business wise, in the whole city of London.

Boroughs of London We Cover:
Camden
Islington
Kensington and Chelsea
Lambeth
Southwark
Westminster
Barking and Dagenham
Bexley
Greenwich
Hackney
Havering
Lewisham
Newham
Redbridge
Tower Hamlets
Waltham Forest
Barnet
Enfield
Haringey
Bromley
Croydon
Kingston upon Thames
Merton
Sutton
Wandsworth
Brent
Ealing
Hammersmith and Fulham
Harrow
Hillingdon
Hounslow
Richmond upon Thames