Our company provides exponential rubbish removal and waste clearance services in Hillingdon (covering the HA, TW and UB postcode areas). We are a well-known firm which offers their services in term of cleaning, loading and disposing of any type of waste you might be experiencing. Call us about various garbage collection and disposal jobs and we will give you our best quote and immediately assess the best way to clean and deal with your situation. Our services can also be expanded to cover the larger West London area as well.
Simply contact us over the phone (020 3744 0154), by e-mail or via site. We will immediately react and send a team which is needed to your location. Our services are quick and our crews are efficient in the disposal of your unneeded junk. Name your problem and we will give you a solution, and that solution comes at a very affordable price as well.
Garden Waste Clearance in Hillingdon
As part of our many services we include garden clearance and waste removal in Hillingdon as well. The service includes various types of cleanups and the removal of materials found in a garden that you need disposing of. After you finish with your garden work or remodeling of your back yard, call us to get the place nice and tidy.
We will take any trimmings that are left, gather all the leave piles and dispose them, and also take all of the tree branches and parts which are scattered around your yard as well. The offer is quite cheap as we give very affordable quotes to all of our clients. Contact us and explain your problem to us and our teams will immediately be dispatched to take care of the problem at hand.
Commercial Waste Collection Services in Hillingdon
The commercial waste collection and disposal in Hillingdon is easy to do if you hire us. Our firm is one of best in its line of work, the services we bring are both efficient and of great quality. By offering you low prices with the efficient ways of doing things is enough to secure a great commercial rubbish removal job. These include the cleaning of various paper and leftover waste materials, the loading of different loads like heavy machines and electronic appliances and also the disposal of scrap metal as well.
Our services are very affordable and are among some of the most sought for in the area. Place a call any time you like and explain to our operators everything needed about the job in hand. We react immediately and perform the cleaning in moment's time upon the booking of the job.
Household Waste Collection and Removal in Hillingdon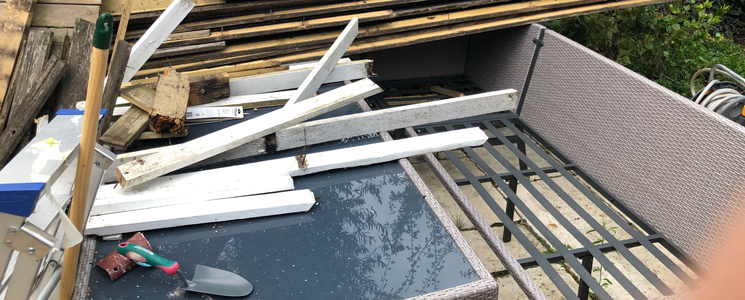 If you require household waste collections and removals in Hillingdon, do not hesitate to call us.
Providing that the rubbish removal from other people's homes is in fact a very responsible type of a clearance, we aim to do our best in the residential areas.
Our work includes the safe and quality cleanup of a person's home, whether it's a house or a flat, and the removal of all the garbage inside it.
We can also take your old furniture and load it and carry it away for safe disposal. If you require a garage clearance or a charity collection organization, we can also arrange that. Just give us all the necessary info or tell us everything which is bothering you and we will get right on it. We give very favorable quotes to all of our clients.
Office Clearance and Rubbish Removal in Hillingdon
You can acquire our services as well of any type of office clearance and rubbish removal in Hillingdon. We include this type of special garbage clearance offer as there are many business areas in this part as well as in the higher West London area. If you work in or possess an office space which is in need of rubbish clearing or various types of garbage disposals, then you should do well to contact us. We give low prices and provide quality services.
Everything from the removal of daily piles and stacks of paper is included as well as disposing of old computer screens and electronic materials. Hire us for bulk removals as well and give us a chance to dispose of them for you. We recycle all the waste we gather and tend to keep things as green as possible. Our service does not promote the pollution of the environment so we do all our cleanups in an ethical manner.
Building Waste Removal in Hillingdon
Enable us to do your building waste removals in Hillingdon and we promise that you won't regret it.
The jobs involving the removal of building materials or debris can be very hard to do. Particularly if one does not removes the waste in a proper way it may cause pollution problems or environmental issues.
This is why it is better to hire the professionals to do the work for you. Our teams are trained in the highest degree possible to assess and perform different building waste removal jobs. We equally offer our service to people who are just remodeling their homes but to larger building areas as well where there is a lot of debris that needs taking care of.
Our services are the lowest costing ones in the entire West London area. By letting us manage your building waste removals you will enable quite a bargain offer on your behalf. To see all the price, simply place a call to our service and ask our operators everything you are interested in. You can immediately hire us if you use the site or send an e-mail as well.
Waste Clearance Prices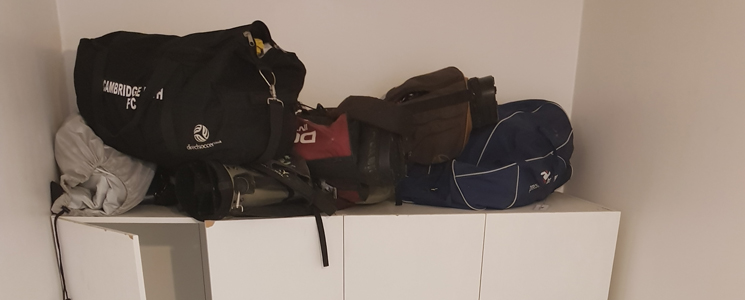 The prices are more than favorable. We give you very affordable quotes for all types of rubbish removals in the borough of Hillingdon and the entire West London area. The prices start from ₤65 and change only depending on the type of the cleaning job required.
Districts We Cover: