This is a well-known company which deals with rubbish removal and waste clearances in Wandsworth, the borough in the area of South London, which covers the SW postcode district. Our services are available for the said borough and the surrounding South London area as well. We provide various types of cleaning and garbage disposal services which can easily be booked and are very low costing.
To contact us, just call one of the numbers given and tell to our operators what is the problems about collecting waste you are experiencing. We will get right on it by dispatching a crew to your location to take care of the cleaning job you have for us. Bear in mind that the cost of our services is one of the most affordable one in the city.
Garden Clearance and Waste Removal in Wandsworth
By helping you with your garden clearance and waste removal in Wandsworth we are taking a great load of your back.
Actually, many people find disposing of garden waste materials after the arranging of their garden quite hard and difficult.
Although gardening is something many people enjoy, not much of them are happy with the fact that they have to clean up after the job is complete. We will be more than happy to perform the job for you and take away any unnecessary items that are left after your garden work.
Not matter how big or small it may be, we will take it and dispose of it in a safe manner. Everything from hedge trimmings to tree parts and branches is included in the garden collection services we offer.
Commercial Waste Disposal in Wandsworth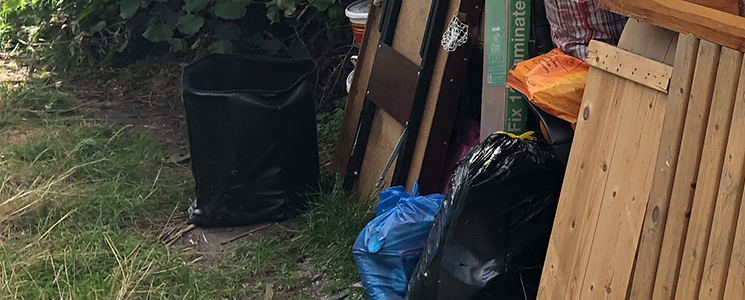 For your commercial waste collections and its disposals in Wandsworth call our service. The successful clearance and the disposal of commercial rubbish around your area may be difficult to do. Particularly if the case is with some heavier junk. Not many people have storage space to keep old furniture, yet they have no means of taking care of it. We are offering you a way to do that without causing any strains from your side.
Our crews will come and dispose of any type of waste you are experiencing. Being that your garbage collection includes leftover food, or file papers and other smaller loads, it will be taken care of by recycling it. If you on the other hand have some bulk collections that need to be gathered, inform us and we will send a team with greater manpower with more equipment to deal with that. The crews will take any type of load which is bothering you and throw it away immediately.
Household Rubbish Removal in Wandsworth
Manage the household rubbish removals in Wandsworth with ease by placing a call to our service. our company treats every cleaning job individually and with care, but it is with the household rubbish removals that we are the most careful with. It is in fact that we are dealing with other people's homes in fact. It does not depend in which part of South London your household is and which type it is, our teams are trained to cope with any given situation on the field.
Garage clearances are somewhat of a new feature which is offered and is catching up on popularity. Other jobs include the daily pickup of everyday rubbish, like food leftovers and such, while we are also available for bulk pickups which you may also call us about. Additionally, we also take away old refrigerators and fun down sofas. Call us about your old mattresses and rugs and we will gladly take them off of your hands.
Office Clearance and Rubbish Removal in Wandsworth
Managing your office clearance and rubbish removals in Wandsworth does not have to be a problem anymore. You do not have to require of your workers to pay attention to disposing of the office rubbish every day and reduce productivity just for sake of keeping a fresh looking office. Although a clean office area is very important, one needs to balance the work of the employees and maintain an clean image as well.
For a small fee, our teams will do that for you. We provide a great service for all types of business and take care of any office junk which gets left behind after a hard working day. Our teams will dispose all of the extra file materials, paper stacks and even some of the larger much heavier loads as well. Particularly interesting may be our offer of taking care of electronic equipment that has broken down in the office or old furniture. Contact us with your problem and we will be happy to resolve it and dispose of any office rubbish collections that you may be experiencing.
Building Waste Removal in Wandsworth
Call us to do your building waste removals in Wandsworth for you. Being that this type of a clearance job is very hard and tough to pull off on your own, it requires a degree of professionalism and manpower as well. As it so happens we have both, as we send a team with enough people to do the job as required and all of the staff on our team is trained to handle any type of a removal job at hand.
The result of you hiring us will be a clean and quick building garbage removal with for a low price. To hire us it is only necessary to call us on 020 3744 0154 and give us the location and the needed info about the nature of the job. Particularly great are our services offered to larger construction sites, as we can also do bulk collection building materials if necessary.
Garbage Waste Collecting Prices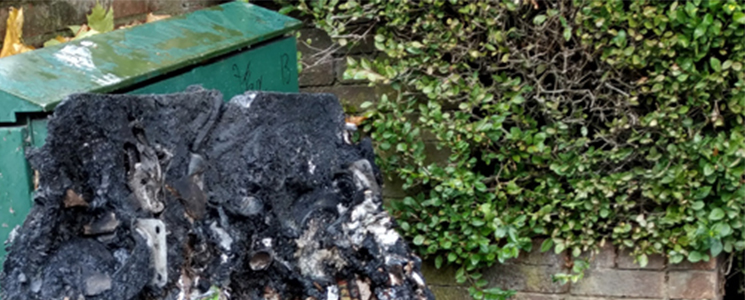 The nature of our job is not pretty but the results we give to our clients are very beautiful. Completing the job property is the most important thing we strive in doing. Also, our prices for garbage waste collecting in Wandsworth start from ₤65 and change depending on the nature of the job.
We provide services in the following areas:
Balham
Putney
Rubbish Removals in Battersea SW11
Roehampton