Here you may find various waste clearance services in Finchley (N2, N3 and N12) which can help you with your various cleaning and rubbish disposal needs. We are a well-known firm, based in London, which provides these type of services for the entire Royal Borough of Barnet. All of our services are done professionally and efficiently, as we incorporate many modern methods which help us achieve this.
Through this page you can contact us and book your service with us. There is a range of cleaning offers given and you can choose the one you see fit for your needs. The site will also allow you to send us a picture which we can use to analyze and prepare in advance. Also, you can do things the old fashioned way and call us over the telephone (020 3744 0154) .
Office Rubbish Clearance in Finchley
This is a great way to get your office rubbish clearances in Finchley done. Various business areas have a great daily output of rubbish which needs to be taken care of regularly. Many working areas suffer from congestion as they do not have appropriate waste disposal services. So if you are a business with office space within Finchley, simply call us and we will tend to your waste clearance needs. Our company does great work and offers low prices at the same time.
You cannot ask for anything better than this. We dispose of many different materials form your office, particularly paper documents, as paper stacks are the most common type of waste involved in an office. Our company also guarantees the disposal of other junk in need of removal, like office furniture and electronic appliances which has passed its due. Hire us and see how well we do our jobs.
Building Rubbish Disposal in Finchley, N2, N3 and N12
Many people are in need of building rubbish disposal in Finchley, N2, N3 and N12. These type of clearances are mainly used when people decide to do some remodeling of their homes or working areas. There will certainly be a lot of debris left, for instance plaster or concrete, which requires removing. In that case it is better to hire us as your rubbish disposal teams so everything gets done in accordance with the standards of building waste removal. We are professionals in what we do and are a licensed company.
Everything is done by the book with us, particularly the disposals part as we do not want to affect the environment during the disposal. Simply dial the given number on our site or use the very page to send us a message. Both methods are equally effective in contacting us and will result in us showing up to pick up your building junk.
Household Waste Management in Finchley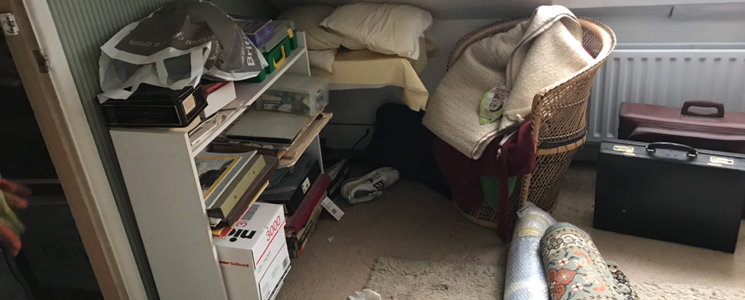 Enable us to do your household waste management in Finchley and see how well we fair. Many people from this area are starting to see that the best way to clear off the rubbish from your homes is to hire professional people for the job. Within the N2, N3 and N12 postcode district area there are many domestic areas which would appreciate some help with their daily rubbish output disposal. Hire us and we will evaluate your situation and choose the best method for the job.
This involves cleaning, loading of the waste and carrying it off for disposal. Your storage facilities may also suffer from junk items that you no longer need and wish them to be gone. In that case, we will come with our tipper truck and collect your old sofa, unused furniture or even broken down refrigerator. Send us a message with a through explanation about the job or simply add a picture which we will appreciate much. We will be happy to take care of any issue that you may have about your household waste.
Commercial Waste Clearance in Finchley
We also provide commercial waste clearances in Finchley as well. Included in this type of service is collecting fly-tipped materials, gathering leftover good, dealing with accumulated old paper stacks and also doing some heavy lifting which includes gathering scrap metal collections and disposing of old electronic appliances. The versatility which gathering commercial rubbish involves can be overpassed by our trained staff which have experience in dealing with various situations in the field.
All of the gathered commercial garbage will be cleared off in a record breaking time and carried off for safe management. We are also fans of green disposals and always try to recycle the junk items that we collect. We also organize charity giveaways when there are some junk items which may be reused by somebody which has a purpose for it.
Garden Waste Collection in Finchley, N2, N3 and N12
Last on our list is garden waste collection in Finchley, N2, N3 and N12. This is certainly one of our least valued jobs on the list, but rather an important part of our cleaning arsenal. Many people actually call about this type of service and value their gardens. They try to keep a neat yard and always perform their garden work thoroughly and tactfully. What our company will do for you is to collect all of the yard rubbish you have collected and carry it off for disposal.
This may include various trimmings from the garden and tree parts like branches and tree stumps as well. Our teams will come by, make the price assessment and continue on to perform their work. If you would like to receive the price in advance, try sending us a picture which will help with us preparing and dealing with the price before we arrive at the destined area for cleaning.
Waste Disposal Prices
Hire us for any rubbish clearance job that you have for the area of Finchley, or the entire borough of Barnet. You will see that all of the prices we give are very affordable and start at ₤65 for each type of garbage cleaning.