Hire a professional waste clearance company in Canary Wharf (E14). This is a professional waste collection company which deals with various types of waste that might be causing you trouble. You can hire us for jobs related to the whole of Tower Hamlets borough as well. Bear in mind that we offer perhaps the lowest prices in the area and can also do a quick evaluation of je price and job if necessary as well.
Contacting us is the least of the problems. In order to solve the issue of your accumulated waste or excess furniture that you have laying around, just call us and tell us about the problems you are experiencing. You can also book our rubbish clearance services by sending us an e-mail as well.
Rubbish Removal Services we offer in Canary Wharf
Commercial rubbish collection: Commercial rubbish collection in Canary Wharf is done very easily. There is much to account when disposing this type of waste materials as they are very versatile and need specific garbage management methods to be implemented. Luckily our technicians are well acquainted with all of the safe procedures that involve the disposal of commercial garbage. Order the services with quick call and also ask around for additional details.
Garden waste removal: Managing your garden waste removal in Canary Wharf can be an important factor when it comes to maintaining the beauty of your overall home. People mainly hire these types of services when they need some debris left from the front yard remodeling to be removed. We will be happy to deal with any issues that you might have with garden trimmings or leave piles. We aim to please and our teams do a perfect service each time they are hired to do this kind of a junk management.
Building junk disposal: If you have issues with some building junk disposals in Canary Wharf, be sure to contact us for help. We will immediately dispatch a team with the appropriate equipment and tools to deal with the situation and also bring their most useful vehicles. Depending on the type of debris, concrete, plaster, tiles, our teams will adapt to the situation and enable a stellar job each time. Information is key here so inform us in advance so our teams can prepare and choose the best method for disposals.
Household rubbish clearance: Household rubbish clearance remains one of the most sought for rubbish disposals service in Canary Wharf. The residents of the whole E14 area have an opportunity to hire professional people to get their domestic areas cleaned. We can take away the garbage from flats and apartments as well as larger households. We do not shy away from taking some heavier junk, for instance old sofas, and similarly taking the old rugs you do not have a need for anymore.
Office garbage removal: In order to get your office tidy and manage the office garbage removals in Canary Wharf hire a team of professionals to do that for you. The main thing here is that regular employees do not have enough time to do this, and even if they did it will only take toll on their work. Professional clearance is beneficial in this case as it promises a good junk disposal job and also alleviates your staff so they can concentrate on work in a much better working environment.
Why use our Canary Wharf Rubbish Removal Service?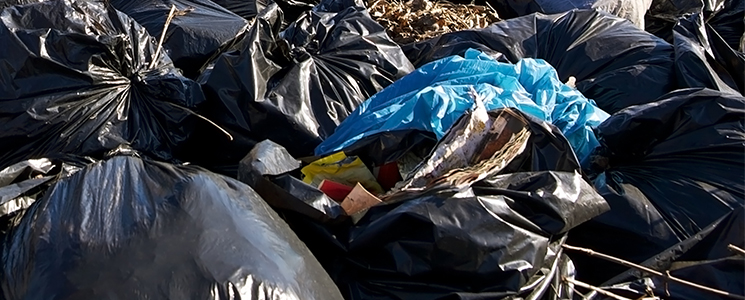 Opting for our Canary Wharf rubbish removal service will benefit your household or in fact each area that you need the waste to be removed from. Particularly beneficial is when you have some materials that you do not have the necessary knowledge to dispose of. Our firm is a licensed one which has all the tools necessary to dispose the rubbish from each of the aforementioned situations. The staff that is hired here does great work and they are experienced and additionally trained to perform all clearances.
Also the necessary price evaluation can be done by our technicians in the field. They have been professionally taught how to assess each situation and can manage to deal with the appropriate problems and possess the necessary knowledge to give you the required quote. Do not worry, these type of evaluations also come with the same low price as each ones do.
Testimonials
"Great work you guys, the disposal of the rubbish that I had problems with was gone in an instant." -Anthony
"Me and my wife were very reluctant on hiring a professional junk collection services, but when we saw that it was necessary after the remodeling of the part of our house, we choose this one. And we sure made a good choice. Thank you London Waste Clearance." -Melissa and Roy
"Remarkable work, truly exquisite. My recommendations." -Jimmy
Book our Professional Service
It takes only a few minutes to book our garbage disposal service in Canary Wharf. Do so by making a telephone call (020 3744 0154) and talk to our operators who will advise you on the situation and explaining the offers we have.
You can also send us an email. There is also an option of sending us a picture with the message which will describe the situation to use more clearly, so we come prepared.