Order our waste clearance services in Maida Vale (W9) with a professional company. We are a prominent firm that deals with many different kinds of rubbish disposals and uses various techniques in order to make that happen. You can get in touch with us very easily in a matter of minutes and book our services and we will see to it that everything gets done properly.
The wider city of Westminster is also eligible for our services and we are able to provide the same quality and the same kind of services to the entire region. That way we expand our customer base and generally become and expanding, evolving and better company.
Waste Clearance Services We Provide:
Garden rubbish clearance: We offer you our garden rubbish clearances in Maida Vale. It is a very easy and favorable way for you to get your yard trimmings and tree parts disposed. You can call us at any time and just gives your location and the nature of the problem and we will load it in our tipper truck and take it off your hands, so you end up with a nice and clean garden.
Commercial rubbish removal: Our commercial rubbish removal services in Maida Vale are very good. We carefully decide how to deal with the matter before actually removing it. Our team consists of very experienced people so they do not have any problems dealing with the heaviest loads as well. It is very helpful to hire our services as we shall dispose all of the waste in a timely and safe manger.
Household rubbish clearance: Many people prefer that a professional company does their household rubbish clearance in Maida Vale. Besides being easier it is also beneficial for your household. Professional waste clearance companies use the most appropriate methods to deal with this kind of work and will do the disposal job in a safer way that ordinary people would. We also manage bulk pickups and can deal with larger and heavier loads of garbage if necessary.
Building junk disposal: Our company is the best way for you to deal with your building junk disposals in Maida Vale. It is very safe for your household or working area if you hire a team that can deal with the building waste that you have if you hire a team of professionals. We manage the debris really quickly and can deal with concrete and plaster. There is also the option of hiring us at larger sites where there is more debris and where we can also remove the extra pallets from.
Office rubbish collection: Finally, we can also manage your office rubbish collections in Maida Vale. Inside the office space a lot of paper stacks get tossed around and create a mess that can affect your working environment. This is where we come in and manage to waste in a professional way so it does not affect the working habits of your staff. There is also an option of dealing with the lager materials that are found in your storage area that can only take up loads of needed space.
Why use our Maida Vale Rubbish Removal Services?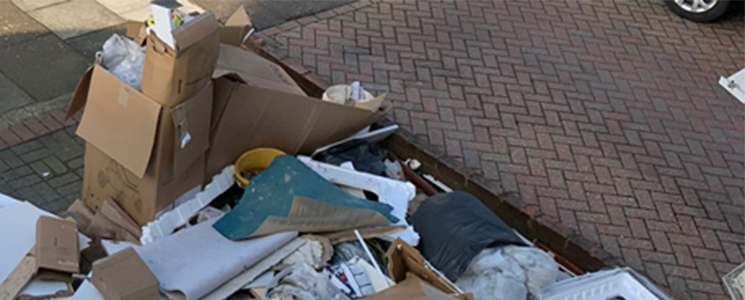 Professional rubbish clearance is necessary for many different reasons. Firstly, ordinary people are not as equipped to deal with some of the situations that can occur while removing waste. You need to be prepared for anything and the staff that deals with this kind of situations certainly is capable of doing that.
Their experience enables them to do that and find a way out of each situation without any trouble. Secondly, hiring a rubbish clearance service is not as expensive as many people think. The prices are fair and anyone can afford them and be able to use them whenever they want.
Hiring is available through different media, so the services are very accessible actually. Thirdly, the safe and eco-friendly way of doing the disposal is important. All companies employ a green tactic when managing the waste, which both benefits your area of clearance and the environment which does not get tainted.
Testimonials
"This is maybe the best service I have had in years, appreciate the effort and will hire you guys again." -James
"I arranged my garden just the way I wanted and the chaps were so kind to help me with all of the trimmings. Many thanks London Carpet Clearance." -Marry Talbot
Hire our professional service
Start using our professional cleaning service in a few clicks of a button. If you like what you read and see the benefits what this kind of a service can give you, book us immediately. There are two sure ways of contacting us.
First, call us on the phone and explaining the situation to us that we need to take care of. Secondly, send us a message via this page. It does not only directly sends a message to us but also gives you an opportunity to include a picture to us which will be more than beneficial for us when devising the price. That way you also get an exact quite in advance.