Providing waste clearance and removal services in Archway (N6 postcode), London is the prime deal of our company. We are a prominent firm which deals with several types of clearance jobs and provides each and every one of them with careful attention and consideration. We aim to do our work professionally and also charge very affordable prices to go with it. Our services can also be expanded to the entire area of the Islington.
The easiest way to contact us is of course over the phone. Call us on 020 37 44 0154 at any time of your convenience. contact us is of course over the phone. Use the give numbers at call us at any time of your convenience. But actually it will require form us to send a team to your location for an exact price evaluation. On the other hand, if you contact us by e-mail, you can send a picture and we will give you a reply with the exact quite of the rubbish clearance job in hand.
Office Junk Removal and Disposal in Archway N6, London
We can provide you with office junk removal and disposal in Archway, London. This is a way for all the businesses within the N6 postal code area to clean up their working spaces and de-clog their storage areas. We can provide you with a great and healthy way of cleaning up your office.
Our teams remove daily junk which is accumulated within your office setting in the daily basis and also take away all the junk found in your storage area. Hire us to clear of the conference room furniture which has passed its due or take away the old copier machines and old tonner supplies.
This will not only make your office comfortable to work in but will also provide a clean atmosphere for you to work in. The services are very low-costing and each clearance can be ordered over the phone or by sending us a message
Household Rubbish Disposal in Archway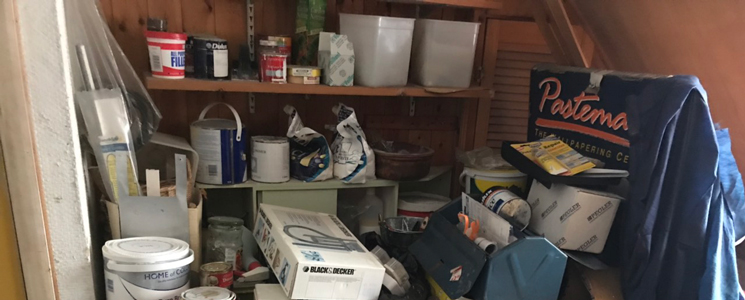 Hire our company for your next household rubbish disposal or removal job in Archway. We provide very good services to all of our clients which include the collection, loading and disposal of all type of debris found in your household. We do not mind doing flat clearances as well as large house rubbish collection removals. Additionally, our crews can carry away all type of furniture that you do not need any more.
For instance, old beds or sofas can now easily be disposed. We can collect even some old electronic appliances, for instances old TVs, computer items and even old refrigerates as well. We carry all of this to charity giveaways or give it to recycling plants, that way minimizing the damage done to our environment. Hire our company to provide you with waste clearance and we will give you our best price.
Building Garbage Removal and Disposal in Archway
Providing you with building garbage removal and disposal in Archway will enable lot of people to clean up their remodeling work. We can help with any type of a waste removal which deals with the renovation of your housing or your room rearrangement. If you have decided to renovate a bit there is bound to be some building waste left behind.
Plaster, concrete or tiles are the most common kind of waste that is left. We can clear off all of this junk and carry it off for safe disposal. We mainly tend to dispose of the rubbish by recycling the materials and keep a green policy which our company tends to oblige. Additionally, the costs are also very favorable and everyone is welcomed to try and book our services. Simply contact us and tell us the nature of your building garbage removal need.
Commercial Rubbish Clearance in Archway
Commercial rubbish clearances and disposals in Archway are also on our list of services. We manage any type of rubbish clearances and do so in a professional manner. All dispose booked at our firm will be done in a maximum time period and will be done in a very safe way.
Commercial rubbish is one of the more meddlesome type of waste and you need to dispose of some of it every day while the other commercial junk needs to be cleared of by more than one person. So it would perhaps be the best to hire us. We can help you manage any type of load of commercial waste you have for us, even the daily and weekly piles as well.
We do not shy from bulk pickups and will come with a bigger vehicle to clear of that type of waste. Call us over the phone or leave a message on our e-mail. We will assess the best process of clearing your commercial waste and will send a team immediately to deal with the matter.
Garden Waste Clearance and Removal in Archway N6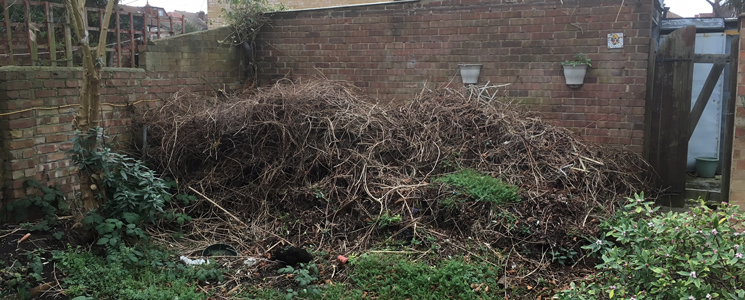 Additionally, our firm also provides garden clearances and removals in Archway N6. Within the various types of rubbish disposal jobs, this is one of the more popular ones. There are many people who like to have a tidy and beautiful garden. Most people regard gardening as their hobby. But in fact if you want to make a great rearrangement job of your garden or back yard, you need to dispose all of the debris which is left in a proper way.
This includes clearing and disposing big leave piles which are left in your yard. Also taking away and clearing of the trimmings or branches scattered all over the garden. You may also need to take away all of this to dispose is in a proper way. But all of this can be done with one phone call made to our company.
We utilize different tactics and use many methods to achieve a great cleanup work. We are also very cheap and provide great value for our money. Why cause yourself trouble when you can have a team of people which can do all of that for you at one go. Contact us and see what we can do for you.
Rubbish Collection Prices
Hiring us is truly great value for money. We provide very low prices and do great work. This is something that has kept us among the leading companies which do these type of services. Call us and we will give you our best price which start from £65.