Use our garbage disposal and rubbish removal services in Gospel Oak (NW3 and NW5). Our form is one of the most popular and most prominent in this neighborhood. We also encourage our clients from the wider Camden borough area to hire our services as we do not have a problem of widening our specter of service. Our job is to provide an efficient waste clearance in Gospel Oak to our clients and we do it without much effort and in an environmentally safe manner.
To hire us you simply need to contact us. Send us an email or you can do it the old fashioned way and call us on the telephone 020 37 44 01 54. Bear in mind that if all the information cannot be transferred by phone we can enable that the evaluation of the price be assessed on the field by our crews, which results in a more accurate assessments.
Garden rubbish clearance and Management in Gospel Oak
Allowing our customers to hire our garden rubbish clearance in Gospel Oak, London gives our clients a chance to make their front yards and lawns beautiful once more. Lots of people enjoy their gardening but the problem arises when the time comes to clean after one self. There are various problems that can cause you discomfort and there is the question of additional effort and strain on your behalf.
But, we are here alleviate that effort from you. We can do all the cleaning up for you and only for a small fee. Our junk management services in Gospel Oak are very affordable and we can take all the trimmings and fallen leaves left behind when your garden work is done. Also bear in mind that we can gather some heavier and harder to remove garden waste materials as well.
Commercial garbage collection and disposal in Gospel Oak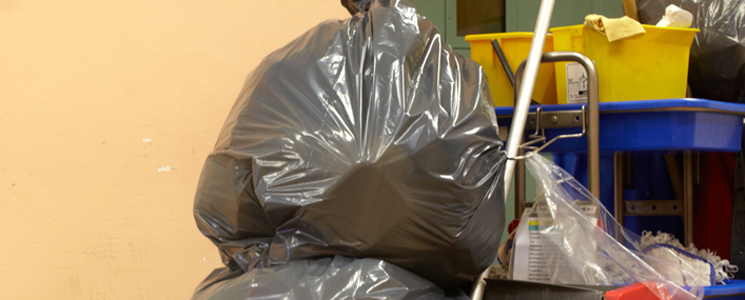 We cover commercial garbage collection and disposal in Gospel Oak. Residents within the NW3 and NW5 postcode district are welcomed to phone and order our services about their commercial rubbish. You can hire us to remove any type of commercial waste you have lying around. Both heavier and lighter loads are no problem for us. We use various types of vehicles which can carry from 1 and up to 3 tons maximum waste in one load.
Explain the situation you are experiencing to us or send us a picture about the job you need to be taken care of and we shall react immediately. We can remove furniture items and scrap metal collections as well as daily commercial waste pickups as well.
Building garbage collection in Gospel Oak (NW3 and NW5)
Hiring us to collect your building garbage collections in Gospel Oak (NW3 and NW5 post codes) can bring you various advantages. Firstly, you can have somebody do your work for you as you do not need to put additional effort on disposing of the waste material found after, let's say, a remodeling job. Secondly, you won't be spending much money either way. Our services are one of the most cheapest in the whole Camden area and the rest of London City and are quite a bargain.
The gathering of all types of waste, as well as the building rubbish kind, is done with various vehicles which can easily carry different kinds of loads. Additionally, all of the gathered materials are disposed in an eco-friendly manner. We are a green firm and maintain a green policy so do not worry about polluting the environment as we aim to save it and not cause it harm.
Household waste disposal and removal in Gospel Oak
A special kind of service is household waste disposal and removal Gospel Oak. Many homes in this area are in desperate need of a reliable garbage collection service and being that we are a prominent firm we urge you to hire and see how our services are done. We give great value for money as we do professional and efficient work and charge a reasonable price for all of our services.
When it comes to domestic clearance or jobs related to residential areas, we are particularly careful. Being that we do our work in other people's houses we try to be extra careful. That is why we use various cleaning techniques and tools when we leave the premise and when we collect all of the rubbish. Your housing will be spotless and all of the rubbish materials will be taken away and disposed of in a timely fashion. Call us and order our services for your next flat or house cleanup.
Office waste removal in Gospel Oak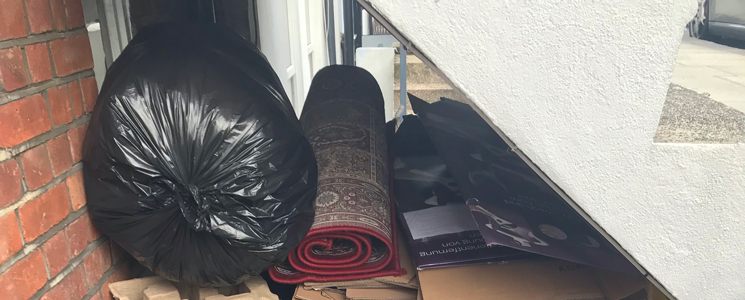 We have also made ourselves known by providing office waste removals in Gospel Oak. One of the most sought for types of services and one which is required by many businesses is the removing of garbage from office spaces. We can arrange that we come to your office periodically and take away any type of rubbish that has been accumulated by a period of time. You can also prearrange our visit by calling and letting us know when you will particularly need us.
Also our company deals with removing larger types of junk materials from your office which includes office furniture, failed monitors and computer equipment, copier machines and even tonner. Call us by phone to enquire about the services we provide and we will give you all the necessary info on how to hire us and how the pricing evaluation works.
Rubbish disposal prices
Our prices of waste clearance in the Camden Borough are very affordable and can be attainable to anyone. The basic price is GBP65 and varies depending on the difficulty of the job and on how much manpower is needed.