We can provide you with waste clearance and rubbish removal services in Camden and other areas of Central London as well. The Borough of Camden which occupies the postal code area of NW has a vast population and enjoys a variety of buildings and occupants. A lot of them will most certainly appreciate that there is a cheap and affordable garbage disposal company near which offers great and efficient services when it comes to disposing of waste. You can book our services for household clearances, office rubbish disposal and even scrap metal collections as well.
Contacting us is very easy, as we offer you the chance to call us by telephone 020 3744 0154 or send us an email. We would appreciate you telling us thoroughly the situation you are in and the type of clearance you desire so we can deploy our team with the necessary equipment. Additionally it would be great if you send a picture to us and you will get our quickest reply with the most accurate assessment of the situation given to you at the best price we are able to provide.
Waste Removal and Garden Clearance in Camden
Providing garden clearance and waste removal in Camden is one of the many parts of our service. Provided that there are many green areas in the London borough of Camden and that there are a lot of people who prefer their gardens to be neat and tidy, it can result with a lot of work for us.
Doing your garden work can truly be a pleasure but can in turn be such a pain to clean after your delightful garden arrangement activities.
Gathering all the leaves in your backyard is not fun at all and not to mention disposing off all the branches and tree parts which can get left behind. We will gladly take your work out of your hands and dispose off any garden rubbish materials that you wish to be gone.
Contact us and tell us the situation you are experiencing and we will get on it immediately.
Commercial Waste Collection Services in Camden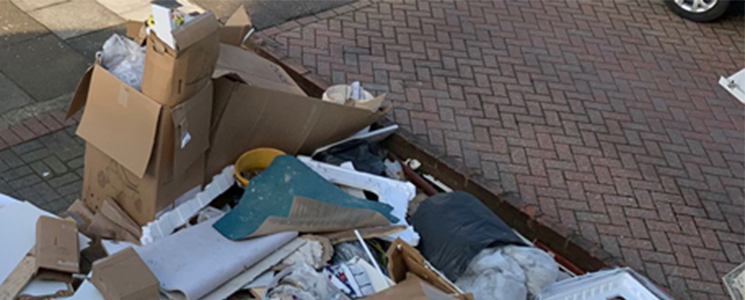 Safely dealing with any commercial waste collections and disposal in Camden is one of our prime concerns. We will take any commercial rubbish off your hands and dispose of it in an environmentally safe manner. Our primary concern is safety first and no pollution and this is how we tend to do all our clearing jobs. By disposing of your commercial rubbish collections we will enable that everything is cleared off and handled carefully.
Our team can take any electric materials or gadgets which have broken down or have passed its due date. We can also take any kinds of loads which take up extra space and provide an unpleasant atmosphere for the people staying there. Our services include cleaning the area, loading of the waste and finally disposing of it and all for a fairly reasonable price which anyone can afford.
Household Waste Removal in Camden
Managing your everyday household waste collections and its removal in Camden is one of the special services we offer. Everyday waste accumulated in one's home can cause a lot of discomfort and unpleasant odors. People who work a lot and have different jobs to do every day do not always have time to take care of their rubbish removal each day. This is where we come in. We can enable household garbage removal on a daily and weekly basis.
We will enable that your homes, flats or apartments become pleasant once more and will take care of any problem you might be experiencing with regards of any household waste disposal. We can even clear off the junk in your garage or organize bulk waste collections. The most popular thing when it comes to households or residential areas is getting rid of any unnecessary furniture people have. Hoarding old rugs, excess book shelving or even keeping your old sofa in the basement will take up the precious space that you may use for far better things. Call us, and all of that unwanted furniture will disappear in an instant.
Office Clearance and Rubbish Removal in Camden
Dealing with office clearance and rubbish removal in Camden and taking care of various business in the Central London area is one of our many services as well. We pride ourselves to say that we value a clear working space and take special care when these types of jobs are in hand. We will enable that your office area looks and feels clean. Any office junk that you have or paper loads that need immediate disposal will be taken cared by our company.
We offer to take and dispose of any office rubbish that disturbs your office room setting. Additionally, we can also clear any unused furniture and office stationery materials that have run out their use. Old chair and desks cannot be stored as they take up too much space, while filing cabinets are too big and heavy to be disposed off by you. Contact us and we will assess the situation and dispatch a team with an appropriate vehicle, van or tipper truck, depending on the job at hand. We will provide this service for a very affordable price as well.
Building Waste Removal in Camden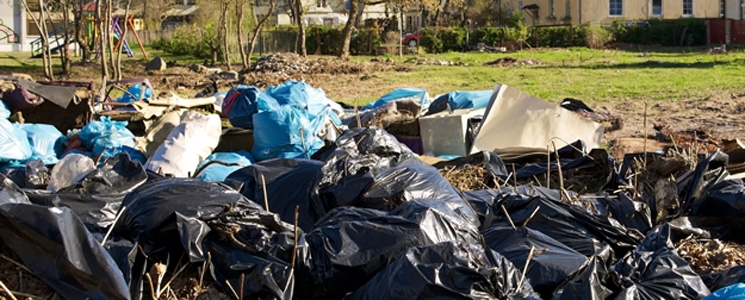 Clearing building waste removal in the area of Camden is also stated as one of our many offers. Contact us with any building waste disposal you might need in the area of Camden or the general area of Central London. Our company provide best prices and also utilize various types of vehicles for clearing off any debris that gets left behind a remodeling of a house or a building site.
We will dispatch a crew at your location immediately after contacting us and we will assess the situation so as the price is favorable for you. Clearing off old pallets from a construction site, disposing of plaster or concrete and even getting rid of some old tiles is not a problem for us. Give us a call and our team will swing by to help you with your building rubbish removal.
More Useful Pages:
Rubbish removal – Ladbroke Grove – basic info on our services in this part of the city
Rubbish removal Hammersmith – read this page to better understand how we can help you
Rubbish Disposal Prices
Our company is one of the most popular ones in the Camden area, the general Central London are or in fact the whole London as well. We aim to provide professional and efficient rubbish removal services in various parts of the city and do so at a reasonable price. The costs for any type of a rubbish collection job starts at ₤65.
Districts We Cover:
Belsize Park
Bloomsbury
Chalk Farm
Covent Garden
Dartmouth Park
Fitzrovia
Fortune Green
Frognal
Gospel Oak
Hampstead
Haverstock
Highgate
Holborn
Kentish Town
Kings Cross
Primrose Hill
St. Giles
St Pancras
Somers Town
South Hampstead
Swiss Cottage
Tufnell Park
West Hampstead