This is a company which offers exquisite rubbish removal and waste clearance opportunities in Merton, which includes the postcode districts of CR, KT, SM and SW. Our company is one of the greatest in the borough, and besides providing top notch services at an affordable rate, we can also extend our services to the wider South London area and provide you with great cleaning and junk removal services. A number of services are included in our list, starting with the basic type of rubbish removal, to household clean ups and ending with the heavy load building garbage disposals.
In order to get in touch with us, just call our number 020 3744 0154. Our friendly operators will take your information and send a crew to your location for immediate clean up. You can also hire us to dispose of larger furniture types of failed machines as well. The crews are also trained to provide on field price assessments so you will get your pricing as soon as possible.
Garden Clearance and Waste Removal in Merton
What we can do for you is enable to do your garden clearance and waste removal in Merton.
Our offer extends far beyond mere cleaning and collecting.
Besides doing the job in the most professional way possible, we also strive to make it quick and also dispose of any garden rubbish in an ethical way.


The most important thing that we find is using the right tools for the job and our teams are equipped with everything needed to do a solid garden clearance. The crews are trained to handle each situation professionally and to also make on field price evaluations by themselves as well. Additionally we give the best quotes in the South London area. The cheapest garden collection is offered by us and everything from leave piles to tree branches will be easily disposed.
Commercial Waste Clearance in Merton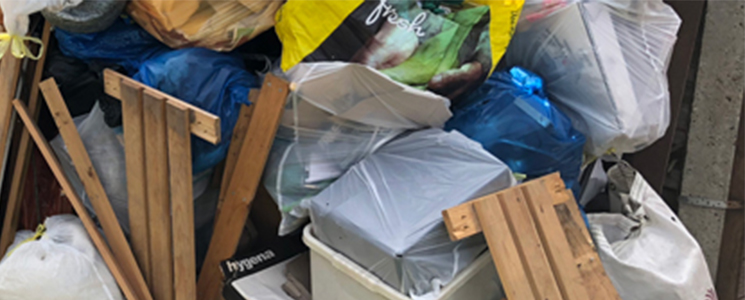 The cleaning of your commercial waste clearance and its disposal in Merton is another great offer given by our company.
We will be more than happy to solve any of the issues you might be experiencing with the commercial spaces and the rubbish found in them.



Besides being able to clean and load the garbage very quickly and effectively, we also offer environmentally safe methods in the disposal of the gathered junk. Employing a green policy, our company aims to bring a better future and a clean future for the city of London. Bulk pickup arrangements are always possible as our crews will gather everything in the tipper trucks and carry it off so it does not pose a problem for you anymore. Additionally, larger and much heavier loads are not an issue as well. Call us with any type of commercial junk you might be experiencing and we will give you our best price in turn.
Household Waste Removal in Merton
Your household waste collections and removals in Merton can be done by professionals if you decide to hire the services of our company. In order to keep up with the competition, our company has found out a way which will keep us in front. To enable quality services one needs to employ people who know how to do their job, and by enhancing their abilities with additional training we get crews which are pretty efficient when doing their jobs. Combine that with the appropriate equipment and you get a crew which is more than competent of dealing with the removal of your waste from your homes. We are particularly careful when it comes to household cleaning jobs as we try not to disturb the atmosphere of your home and try to enhance it by taking away all of your household garbage.
Office Rubbish Removal in Merton
By hiring us to do your office clearance and rubbish removal in Merton you will be able to cut your cleaning costs and enable a proper cleaning of your office space. Our rates are among the lowest in the South London area.
Besides being cheap, we are also very efficient. We aim to keep our customers happy by giving them a service which is favorable for their office space and which is also done professionally.
Many small and big businesses require for the removal of their daily accumulated junk. The greatest problems are the paper stacks and countless documents which need to be taken care of. We can arrange to take away all of the paper and recycle it as a way of disposal. Other office rubbish is also included in our recycling disposal service. We also collect larger junk like desks, chair, old computers and anything else which may be clogging your office.
Building Rubbish Disposal in Merton
Our services also extend to building rubbish disposal in Merton. The clearing and the disposal of the various types of building waste gathered after the remodeling or a construction job can often times be strenuous on a person. Particularly if you are doing the renovation of your home and you are doing it yourself, it can be quite a hard feat do perform. Hire the services of our company and we will send a crew with the needed tools and the appropriate manpower to perform any type of a building removal job necessary. As a result of the our services your remodeled area will look quite clean while all the unnecessary building waste materials will be disposed properly. Contact our firm to hire the services today and get your building area cleaned.
Junk Removal Prices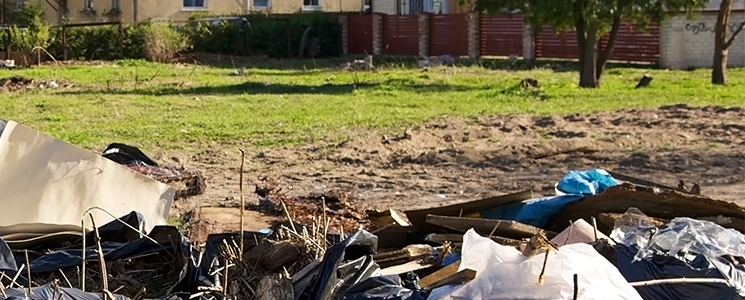 Contact us and find out more about our company and the services we perform. The rates start at ₤65 for junk removal services in Merton and vary depending on the severity of the job. If we are not able to give you a correct pricing over the phone our teams will do the evaluation in the field. Either way will bring favorable results for you.
We Provide Services in These Neighborhoods:
Bushey Mead
Colliers Wood
Copse Hill
Cottenham Park
Lower Morden
Merton Park
Mitcham
Morden
Morden Park
Motspur Park
Phipps Bridge
Pollards Hill
Raynes Park
St.Helier
Summerstown
West Barnes
Wimbledon