We provide rubbish removal and waste clearance services in St Margarets TW1 (postcode district) and other districts of Richmond upon Thames. Our number one company has been reputed in offering quality services that are unmatched nowhere else, we offer our services at very competitive prices but still ensuring quality remains the hallmark of our services.
We handle waste collection at a very professional way ensuring that our customers will always be satisfied with our services. Its also disposed off using the most modern eco-friendly practises. Our team has undergone rigorous training through years of professional service and thus offer a guarantee to our customers, a service they will always look back to.
We are also accredited and approved to carry out rubbish removal and waste clearance by the Environment Agency and Insured Company here in London. Call us on 020 37 44 0154 or send us an email through the contact form on the website.
Garden Waste Clearance in St Margarets
Our company offers garden waste clearance and removal in St Margarets. Our team is most suited for the job as we are professionally trained and equipped to offer garden clearance and disposal services.
We have a very good reputation as a company that has achieved milestones in offering our services and our previous customers have always looked for us to offer them the reliable services that we offer at a very competitive price unmatched nowhere.
We deal mainly with garden rubbish clearance in Richmond upon Thames and provide similar services in other parts of London as well. We will gather all the garden trimmings, fallen leaves and scattered branches, dried flowers, garden furniture among others and dispose them off conveniently using eco friendly practises.
Commercial Waste Collection and Disposal in St Margarets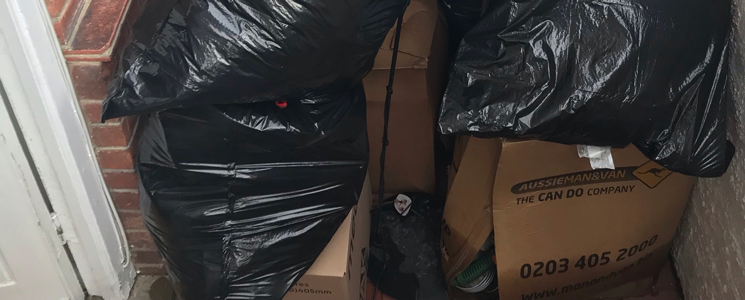 Our staff of highly trained and dedicated staff also deals with commercial waste collection and disposal in St Margarets and other districts of Richmond upon Thames.
We are keen in ensuring your office remains with that professional look it ought to have always as well as ensuring we complete the clearance and rubbish collection services on time.We collect old electronics, old furniture, food wastes and scrap metals, among other commercial wastes.
Call us now and reel from the benefits we have been offering to our customers.
Household Rubbish Removal in St Margarets, TW1
We provide a complete house rubbish removal service in St Margarets, TW1 that leaves our customers coming back for more, we don't compromise on quality at any cost. We value our customer's instructions and ensure our work meets the objectives and serves its purpose, we offer top of the range household waste collection services.
We offer our services at a very cost friendly price that is unmatched nowhere. Feel free to call us on 02037440154 or leave us a mail and our team of customer care executives will get back to you with an immediate response. You can rely on our team for efficiency and reliability.
We get rid of all the unwanted household items and rubbish that is cluttering in your home which include old sofas, cabinets, timber, electronics, beds and mattresses among other unwanted household items.
Office Junk Removal in St Margarets
We offer office junk removal in St Margarets and other districts of Richmond upon Thames. Our services are cheap and offer quality in return. We are verified experts in our field of specialty having in the past provided hassle-free office clearance services to our clients for a considerably long time.
We offer a rapid response rate to our clients whenever a situation arises and we ensure our customers earn value for their money.
Our company ensures that your office junk is taken care of and it is ultimately disposed off at a very eco-friendly way.
We collect office desks, cabinets and sofas, old electronics, failed monitors, filing cabinets, sheets of paper among others. Call us now and experience this amazing services from our company.
Building Waste Removal in St Margarets TW1
We are the quality veterans when it comes to building junk removal services in St Margarets, London. We have earned the title from our service delivery in the past and currently. We are experienced in clearing construction debris and we get rid of all waste and rubbish cluttering your business premises at a very reasonable price.
Our team of dedicated employees is always on beck and call waiting for the company's dispatch alarm so that they can render you their professional services promptly. In TW1 we collect construction debris, concrete, plaster and all other building wastes that have been left during or after the construction has taken place. Our prices are very cheap and in turn the quality you experience is very high, so give us a call and leave the details with us.
Waste Clearance Prices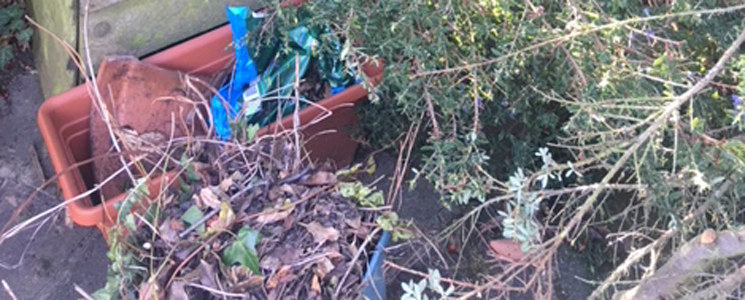 Our prices are the most competitive in the market and we are an experienced team of qualified professionals who's main agenda is to make customer satisfaction the number one priority. Our prices start at ₤65, you can contact us directly through an email or better still you can call us and we will provide you with a free price quotation upon your description of the work you want done.
Our company here at londonwasteclearance.org.uk has established itself firmly due to the fact that we offer quality services at a very affordable price.