Our company is the leading rubbish removal and waste clearance company in North London. We specialize in all kinds of waste disposal in this part of London. Our teams which use appropriate vehicles, like a tipper truck or vans, to clear any waste you might be experiencing or that is causing you problems. We can also clear off some unwanted furniture, gather your scrap metal or clear off debris from building sites as well.
It is very easy to contact us. Use the contact form to send an email to us or you can do it the old fashioned way and call us by telephone 020 3744 0154. We would also appreciate if you send us the picture for a more accurate assessment of the area which needs to be cleaned but can also work with a through verbal description as well. Contact us and we will make your rubbish disappear in an instant.
We Are Covering the Following Boroughs:
Garden Clearance and Waste Removal in North London
Managing garden clearance and waste removal in North London is one of the offered services of our company. We can easily gather any sort of waste that is made during gardening works or yard arrangements. Particularly if you have a big back yard and you decide to do some renovating, a lot of unwanted garden waste can be left behind.
Branches and hedge trimmings are perhaps the most difficult to remove while disposing of the leaves can also pose a bother to some people. We offer cheap prices for taking care of your garden waste collections and managing it in an efficient and safe way. You will not have to deal with any of those yard waste removals with our men on the job.
Commercial Waste Collection and Disposal in North London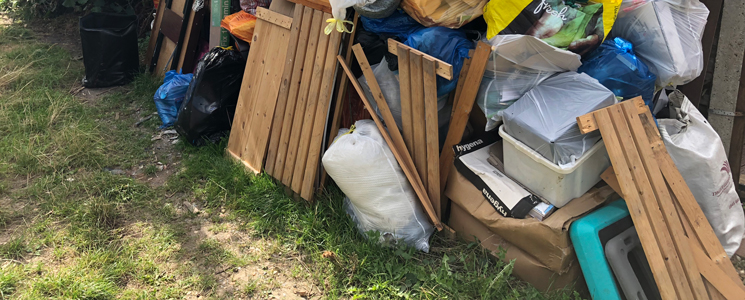 Bothersome commercial waste collections and their disposal in North London is done very quickly by our company. Working in a company with many people can result in daily piles of rubbish all over the company's floors. Not only that but leftover food waste can also cause unpleasant odors and cause an bad work environment. Hire our team for any emergency that you may have concerning these matters.
We will clear off any commercial rubbish collections that you may have. Old desks or chairs which have passed their use date can also be cleared off by our men. Any piece of furniture or unwanted materials can be easily disposed off. See the favorable rates that we offer for commercial rubbish gathering and you will see that it is quite a bargain.
North London – Household Waste Collection and Removal Services
Household waste collection and removal in North London can be held as a quite unpleasant experience. Many people do not have the time to clear off some unwanted or unnecessary furniture or household items that you need to dispose off. Most of the people lead quite busy lives and it can lead to hoarding many household junk materials which takes up space and makes your home look stacked and unwholesome.
We can give you the solution for your household waste removal. Any type of a situation you are experiencing in various types of households, be it a flat or a large housings, we will take car off. Contact us by thorough explaining the conditions of your problem and we will assess the situation and come by with the appropriate vehicle needed for the job. If you have old furniture which needs to be thrown out, old rugs and mattresses which are starting to stale in your basement or even an old sofa which has run out its use, we will pack in our trucks and take it off your hands. Our company is well-versed in any type of a domestic waste collections that needs to be dealt with.
Office Clearance and Rubbish Removal
We will take care of any office clearance and rubbish removal problems that you might be experiencing in North London. There are a lot of office areas in North London which may be experiencing problems regarding their office waste management. The time needed to complete your work does not leave you with much to tidy the room you are working in and there is also a lot of old stationary materials, filing cabinets and even desks and chairs which need to be disposed off.
What we can offer is efficient and steady removal of any office junk that you may have and rubbish which is accumulated during the working week. Our low prices are also something which adds to our popularity besides the professional way of conducting our business. Large paper stacks, old files and even old computers can be easily collected and thrown away. Our two-men team has many experience in dealing with these types of situations and will help your office rubbish clearance any time you need it to be done.
Building Waste Removal in North London
Building waste removal in North London is very problematic to deal with, but we can manage it in a record breaking time. Building maintenance or remodeling of a house will most certainly cause some excess material to come off. Additional tiles, plaster and concrete is what is often experienced around a construction site. We will enable that all of that building rubbish disappears and we will do it for a very low fee as well.
Building cleaning can be very tiresome and exasperating and is really hard work. You do not have to go through it all by yourself as you can hire the services of professionals to do that for you. You just need to call as in due time, let us know everything about the building or the waste that needs to be collected and we will dispatch a two-men team with a van in order to gather any rubbish that you have that needs to be thrown away. Bear in mind that all of the people employed in our company are trained to deal with any type of situation that needs to be dealt with, heavy loads do not pose a problem at all.
Waste Clearance Prices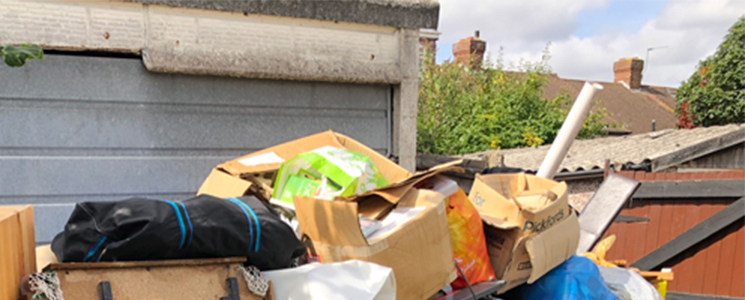 Acquiring our services is very easy. It will take you only one phone call or a few minutes to send us a mail which describes your situation. Any type of a job involving waste clearance or rubbish removal will be taken care off and we will charge you a reasonable amount for doing so. Our prices start from GBP. We mainly manage our work in the area of North London, so if you are living in here, do not hesitate to call us.