Hire the services of professionals to complete your rubbish removal and waste clearance in Hackney (covering a few postcode areas, such as E, EC and N). We are a well-known company which offers its services of rubbish removal and its appropriate disposal at very favorable prices. Besides being active in the Hackney borough, we can also widen our services to the whole East London area. Besides offering the most basic types of garbage collection jobs, our company is also proficient in doing some other work about which you can find out by reading on.
If you are interested to learn more or are think that this company is the solution to your problem, there are a few ways to contact us. The most obvious and most efficient one is a direct call via telephone. Call us now 020 3744 0154.
You can also try sending us an email and we shall give you a reply as soon as possible with all the answers you need and price estimations as well. On hand price evaluation are also possible, so just give us a call and tell us your location and our team will come by to see what type of a problem you are experiencing.
Garden Clearance and Waste Removal in Hackney
Acquiring garden clearance and waste removal services in Hackney can be done in mere moments. Just by placing a call to us, we will immediately get on to help you with your problem. Our crews work really fast and will commence the gathering and clearing of the rubbish immediately upon arrival.
Among many services, one of them includes the removal of all garden waste. Everything form gathering leaves, to collecting hedge trimmings and even dead tree removal is on our list of possible jobs.
We can assess the price on arrival, give you the details of the work and if you are satisfied with the offer will commence the removal and disposal of all of your garden rubbish. The price is also very reasonable.
Commercial Waste Removal in Hackney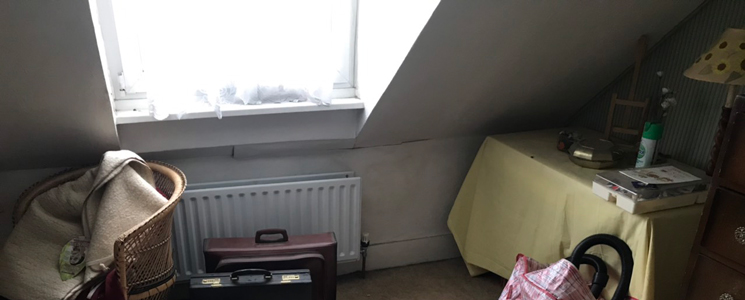 Among the many offered service, there is also the commercial waste collection and its disposal in Hackney. This is sometimes a job that proves to be tedious to do. Although not very hard, it can somewhat appear forgettable and that is why piles can gather very quickly if you do not dispose of your commercial waste daily. Our teams are trained to do any type of a job which involves collection of waste and its safe disposal, so gathering commercial garbage will not pose any problems to us.
Anything starting from leftover food to scrap collection will easily be disposed of. Tell us what we need to know in order to successfully dispose of the garbage you are experiencing. Our teams use different vehicles for the clearances and collection of the commercial rubbish in need of clearances, so be through when giving us the data about the clearance so we can send a team with the appropriate equipment.
Household Waste Disposal in Hackney
We can also help you with the household waste collections and removal in Hackney. This is perhaps one of the most sought for service that our clients need.
Being that in the area of East London there are many residential areas with people who are overworked and do not have the time to neatly dispose of their waste, it starts to cause problems on the long run.
We are here to help the unfortunate people who cannot find the time to manage the disposal of their household rubbish materials. By giving a reasonable price this company has managed to gain an impressive client list. If you want to become one of them, give us a call and we shall make your household rubbish collection disappear as well.
Besides dealing with the everyday garbage that can be accumulated in a residential area, we can also deal with bulk rubbish removal and also dispose of failed technical appliances and old furniture as well. The disposal of electronic equipment and other larger items is done in a safe manner so it does not affect or pollute the environment.
Office Rubbish Removal in Hackney
Managing office clearance in Hackney is not a fun thing to do if you are an employee and need to include it with your daily work. This is why you can hire our services to enable your workers productive and alleviate the load of their work.
This will not even affect your business budget drastically as these office rubbish removal services are quite cheap. We charge a competitive price to any type of an office garbage removal job and also do things quite professionally. This could be the answer for making your office both clean while enabling higher productivity of your workers.
This service does not only include the removal of used paper stacks and old stationary materials that are the most frequent type of waste in an office setting, but also old machines and furniture as well. Old copier machines and computers can be gathered by our teams as well as used chairs and desks.
Building Waste Removal in Hackney
To manage your building waste removal in Hackney, call us. this is perhaps one of the more unique types of rubbish removals.
Being that the building garbage materials are heavy and need to be handled with care, there are not many companies which offer these types of removal services.
On the other hand, our company has the means to help you with these types of jobs. Whether it is a clearances job after the remodeling of a room in your house or a big construction site which is in need of disposing of heavy loads of concrete and plaster, our teams are prepared to handle it.
The crews we dispatch for these building waste removal jobs are properly trained to handle the building waste and in turn also know how to properly and safely dispose of it. Additionally, the service does not cost much, so you will be given an affordable price for this type of a waste clearance job.
Waste Clearance Prices in Hackney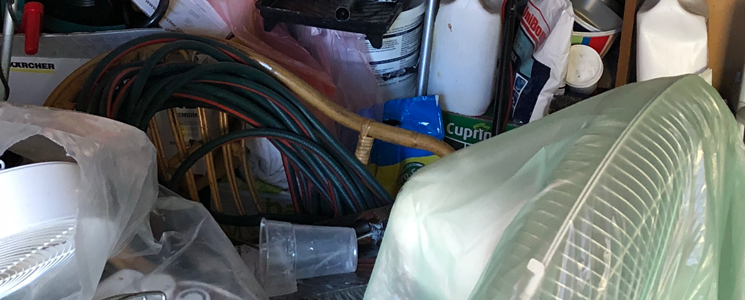 Our prices start from ₤65 and are very affordable for the borough of Hackney and in fact the whole East London area. Call us to find out more about the services we offer or to get a cleaning price assessment as well. If you want a more accurate assessment, feel free to send us a picture of the area which needs cleaning.
Districts We Cover:
Bethnal Green
Dalston
De Beauvoir Town
Finsbury Park
Hackney Downs
Hackney Marshes
Hackney Wick
Haggerston
Homerton
Hoxton
Kingsland
Lea Bridge
London Fields
Lower Clapton
Manor House, London
Newington Green
Shacklewell
Shoreditch
Stamford Hill
Stoke Newington
Upper Clapton