Consider the offer of taking care of your rubbish removal in Finsbury Park (N4). Our firm can do that for you as we are a prominent company which deals with this type of work in London. We offer our waste clearance services to the residents of this area but can extend them to the entire Islington Borough area. Our services include the cleaning of different areas and disposal of various types of junk.
Contact us and find out more about our conducts and disposal policies. We are a licensed firm and have all the needed papers to dispose any type of waste that causes you problems. Hire us by calling us via telephone 020 3744 0154 or simply spend a few minutes to send us an email.
Office Rubbish Removals in Finsbury Park N4
Managing your office rubbish removals in Finsbury Park can be sometimes hard and tedious to do particularly if you have a full day scheduled to work. One needs to take time form work or to have employees to perform the collection, thus resulting in an alleviated production. This does not have to be this case because you and hire someone else to do the job for you, particularly if the costs are favorable.
This is a great way to balance the production of your office and keep a steady working atmosphere and get it clean at the same time. Hire us and we can take care of the paper loads found in your rubbish bin which accumulate there every day or to dispose of junk items from your storage cellar. Failed electronic appliances will be also taken away by our company and will be tucked away safely within proper disposal areas so you do not have to worry about them anymore.
Household Waste Clearance Finsbury Park N4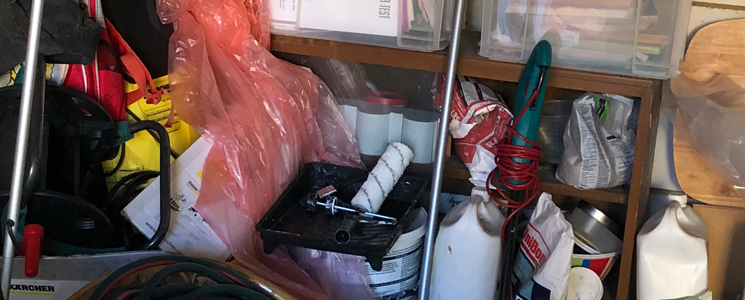 Our company provides great household waste clearance in Finsbury Park, N4. Giving great household rubbish cleanup services will enhance the quality of your home and will save you effort and additional energy of doing it yourself. Being that our prices are very affordable it is very favorable to hire us for your waste disposal and rubbish management in your homes. We can take away daily loads or rubbish accumulated in your housings over a period of time, but can also do bulk pickups as well.
Our junk removal services includes the disposal of junk items like old fridges or computers from your homes and can also take away mattresses and rugs which have passed their due. All of the disposal work is done by our crews and they do it very carefully and in a safe way so it does not affect the environment. We are very careful when it comes to environment issues and take care of the rubbish by recycling it or enable it for reuse. Contact us and we can give you some additional information about any issue that you may have and also book our services for your next household cleanup opportunity.
Building Rubbish Removal and Management in Finsbury Park
Our company provides building rubbish removal in Finsbury Park, London. The waste which is left after a remodeling job or during construction work is often the hardest one to clean. It is particularly hard if you try to do it by yourself as it includes the removal of heavy materials like concrete in certain situations. So by hiring us you will get a service which includes more manpower, as we send a team with enough men to take care of the problem, and which is also very affordable, so you will not have to pay that much for a cleaning service.
Hire us by calling us over the phone or by simply sending us a message. We are very efficient with our work and also clean everything up after we are finished. This is something we particularly watch out for when we do rubbish clearance in household areas so as not to damage items in your house or get the rugs dirty.
Commercial Waste Clearance and Collection in Finsbury Park N4
Commercial waste disposal and management in Finsbury Park N4 can cause various problems. There is the way certain items have to be disposed and also one needs to carefully assess the situation of disposing bigger loads. We can do all that for you as when you hire us to do a particular commercial rubbish cleanup we firstly assess the situation in accordance with the situation at hand and choose the best way to deal with it.
If there are some electronic equipment that have to be taken away, be sure to let us know as we do collect those items but need to dispose of them separately. Additionally we can collect leftover food, fly-tipped materials and paper stacks. We dispose all of it in a eco-friendly manner and mainly try to recycle the material before we try to dispose of them in a different kind of way. Choose our company as a best way to get rid of commercial rubbish and we will give you a great price in return.
Garden Junk Collection in Finsbury Park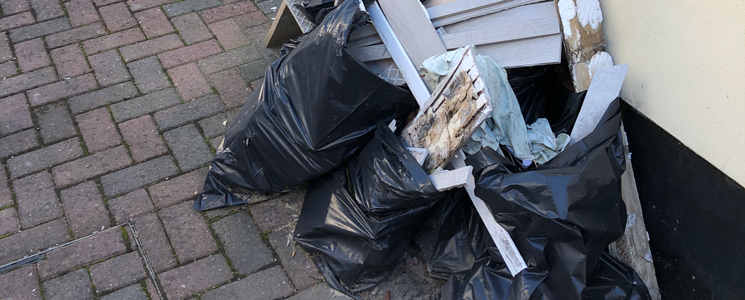 Finally, there is also a way to get rid of your garden junk in Finsbury Park as well. Our company has included the disposal of garden rubbish as one of the additional services. There are many people who are looking for a way to get rid of their yard trimmings after their garden work is complete as some find this part somewhat tedious and uninteresting. This is one of the reasons our company exists.
We provide cheap and favorable garden waste removals in Finsbury Park. Our company can take away even larger tree parts which are scattered around your garden area and also manage to dispose everything in a safe way. It is very simple to get in touch with us and you can do it either by telephone or via site. Include all of the information necessary for us to know when you make your booking so we can provide you with the best rubbish clearance possible.
Finsbury Park Waste Managment prices
The prices of waste clearance services in Finsbury Park start from £65 and only chance depending on the type and the toughness of the waste clearance job. But even so the prices are really cheap and affordable. Give us the exact info and we will take care of all the rest.