Start enjoying quality rubbish removal and waste clearance services in Kingston upon Thames (covering the postcode districts of KT1 and KT2) with a company which does its services properly and charges a low fee for their services. We are one of the best companies in the area covering the aforementioned borough and the wider South London area. There are various types of services that we can perform for you, starting with daily rubbish pickups and ending with larger bulk collection services.
Our company leads an ethically sound policy making every disposal job safe for the environment. All of the disposals done by our crews are done in a safe way which does not cause any pollution. Give us a chance to clean your household, office or commercial area and you will see the results for yourself. Contact us and we will get right on the job. Call now 020 3744 0154!
Garden Waste Removal in Kingston upon Thames
Chose our services or garden clearance and waste removal in Kingston upon Thames and get your cleaning jobs done properly. Many people enjoy arranging their yard and view garden work as a hobby.


But when the time comes to clean after your work is done it can come as a bit of hard to do. There is always a problem of disposing the leaves and the extra trimmings which are left and also you will need to remove some larger tree parts or branches by yourself as well.
Call our service and get this garden collection job done quicker and easier. Our crews will collect and dispose of every piece of waste found in your garden in no time. Contact us and we will come immediately, giving you our best price and offering you our most professional services. The disposal is done in a safe way so the environment does not get harmed in the process as the job is done by trained professionals.
Commercial Waste Disposal in Kingston upon Thames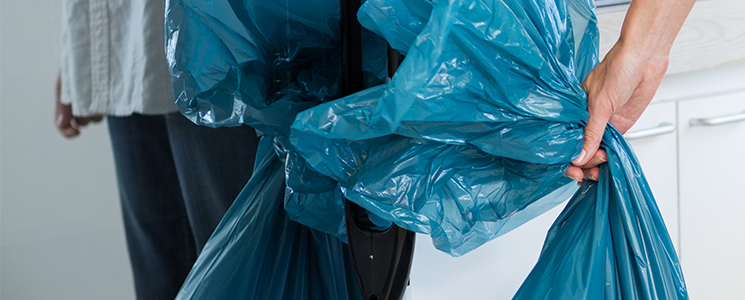 The commercial waste collections and their disposals in Kingston upon Thames can be quite difficult to do. Particularly if a person is inexperienced with the removal it can result in disposing of certain materials in an improper way. If you are not sure on how one should handle certain materials or you need somebody else to take care of the heavier junk, call our company. We deal with various kinds of commercial waste disposals that people experience.
We can take away the basic rubbish and also the heavier loads that you need to get rid of. The way we do things is by employing modern techniques and provide our people with enough training in order to get the job done correctly. The results are happy customers which appreciate the services done by our firm. It also helps to know that our prices are among the lowest in South London, so any type of a commercial waste removal job will be more than a bargain for you.
Household Junk Removal in Kingston upon Thames
What household junk removals in Kingston upon Thames include are a variety of options which include the various types of residential areas or households that people live in.
Whether it is a flat or a house, it does not matter as our teams are able to complete the clearance in every type of a household setting you live in.


Upon contact, tell us the address and the nature of the household cleaning duties and a team will be sent to deal with it. We may also organize charity collection organizations in your neighborhood and get rid of your unwanted stuff that way as well.
Recycling is one of the ways we utilize to dispose of the gathered waste and our company tends to keep things green and as ethical as possible. Included as well is the clearance of furniture or lager pieces of junk that takes up space in your storage or living area. We can take away old electronic equipment as well and deal with it in a safe way.
Office Clearance and Rubbish Removal in Kingston upon Thames
Hire our crews to deal with the office clearance and rubbish removals in Kingston upon Thames. The offer that we want to extend to you includes the complete removal of the waste found inside your office, the loading of the materials even the heavier ones, and the final disposal of the found household rubbish found inside your office area. The disposal is done in an ethical way which is safe for the environment and does not pollute.
Being that the most basic type of a junk material in an office are paper stacks, we can arrange that all of those old files and unneeded papers be recycled in a friendly fashion. Call our operators and schedule the needed clearance. Tell us everything there is to know so we are prepared in advance to deal with the problem. You can also send us a picture of the area which needs rubbish collecting and disposal, so we can give you a price assessment in advance.
Building Waste Removal in Kingston upon Thames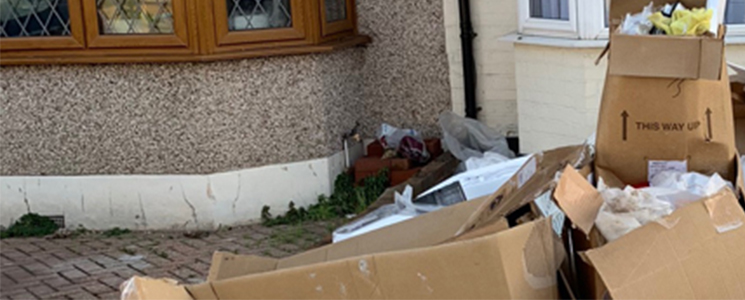 The building waste removal in Kingston upon Thames done by our company can prove to be the best thing you have even done, when your remodeling is at hand.
Our company does not just offer low prices that are perhaps the best in the area, but also offers great and professional services.
The crews which are sent to perform the job are all trained to deal with loads such as building rubbish or with the debris found on a construction site, and will be able to dispose of it correctly. What we offer is to take away all of the concrete, plaster, tiles or any other junk which is found around a construction site and carry it of for you.
Contact us via telephone or send us an e-mail and a team with the appropriate number of people will come by to help you with the needed clearance. We employ tipper truck and other appropriate vehicles for the jobs we are hired to do so we can gather all the building debris quickly and dispose of it safely.
Waste Clearance Prices
We charge pretty decent rates when it comes to all of types of clearances made by our crews. We are perhaps the most affordable firm in the area and can also perform on hand price assessments as well, our teams have been trained to do that and have done so on more than one occasion. The basic price starts from ₤65.
We Cover the Following Neighborhoods:
Berrylands
Waste Clearance Services in Surrey
Canbury
Chessington
Coombe
Kingston Vale
Malden Rushett
Motspur Park
New Malden
Norbiton
Old Malden
Surbiton
Tolworth