Book your rubbish removal and waste clearance for the borough of Greenwich (SE10) with our company. We are a prominent firm which deals with various types of garbage clearances and its safe removal and disposal. We mainly operate in the borough of Greenwich but can expand our services on the East London area of demand. Besides being very cheap this company is one of the most professional of its kind.
Being cheap and on hand at every waste clearance job is what made this company on of the leading ones in its line of work. If you want to know more about our services, contact us via telephone 020 3744 0154 or email us. We will tell you all about the types of services we provide and also give you accurate pricing over the phone. Additionally, on place pricing evaluation is also possible as well.
Waste Removal in Greenwich. Garden Clearance Services
To manage your garden clearance and waste removal in Greenwich in a professional manner contact our company. The tedious job of getting rid of all the garden trimmings, hedge trimmings and the gathered leaves after the arranging of your back garden does not have to be a problem anymore.
You can enjoy your garden work in piece and call us to do the dirty work at the end. Anything from gathered dead flowers to tree branches is considered as garden rubbish materials. We will take all of that from your hands and dispose of it in a safe manner. We tend to keep things green so each disposal is done in a safe way for the environment.
Commercial Waste Disposal in Greenwich SE10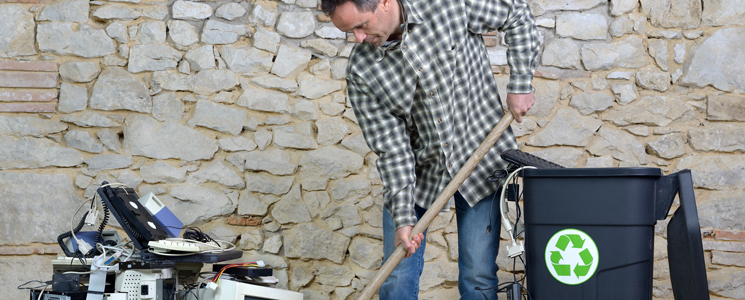 Commercial waste collection and the disposal of it in Greenwich SE10 is another service that we provide to our clients. Among many of the possible types of commercial waste disposal jobs, we are proficient in taking care each and every one of them. Explain the situation to us and we shall get on the job in no time.
The better you give the details to us, the more prepared will we be to resolve your issue. If you are interested in leftover food removal or plaster collection a crew can drop by any time and take that off your hands. If some heavier loads are in question, of instance scrap metal collections, it is better to send us a picture of the load which needs to be taken cared of so we can send a crew with the needed man power which will resolve your commercial junk for you.
Household Waste Collection Services in Greenwich SE10
We can also take care of any household waste collections and its removal in Greenwich SE10. One of our specialties is the cleaning of waste in residential areas.
Our company will give you a great price and will also take care of any loads of household rubbish you have gathered.
We can arrange for daily pickups or periodic collections on your wish.
It does not matter if you live in an apartment building or a house in the suburbs, if you are experiencing junk problems we are here to resolve you from it.
Not just plain every day garbage is what we can dispose of, we can also take away larger piles and are equipped to handle heavy loads as well. There is an option of organizing a recycling collection or even a charity household collection as well. Besides dealing with the regular waste, our company offers to dispose of you old sofas, refrigerators, mattresses, rugs and any other junk materials which you have no use for in your household.
Office Clearance Removal in Greenwich
Many businesses will certainly require office clearance and rubbish removal in the area of Greenwich.
Whether your company is big or smaller the thing that you need to watch out for is to keep your office area tidy and clean.
We offer to help those in need of office junk removal and its disposal.
Perhaps the greatest problem is getting rid of the stacks and stacks of paper that are used day in and day out. Additionally, old documents will sometimes have to be disposed of. Contact our company and we will give you a reasonable price for periodic removals by your choice.
Our team will arrive at your request and collect any type of office garbage you are in need to remove from your office setting. Besides dealing with the usual types of trash that are emitted in the office area, we can manage the disposal of other, much heavier, loads as well.
This means that getting rid of the old filing cabinets, conference room equipment and even the old sofas and chairs which are of no use to you as well. This will give a much needed breath of fresh air to your office area and produce a much better working atmosphere among your co-workers.
Building Waste Removal in Greenwich
What we can do as well is to manage your building waste removal in Greenwich as well. This is perhaps one of the hardest types of cleaning that one has to do.
Besides being hard and heavy it also has to be done right when disposing of it.
People tend to disregard the safety when it comes to building material disposal and should perhaps try to hire the services of professionals when it comes to it.
Our teams have went on extensive training and incorporate equipment which is needed for the safe disposal of these types of materials.
We can be hired to work at people's homes after their renovation and even on larger building sites. Equally effective, our teams are prepared to tackle the hardest types of jobs which are given when it comes to building waste removal. Give us a shout via telephone and we will dispatch our crews to assess your situation, give you on the spot pricing, and ultimately resolve the issue at hand.
Prices of Our Waste Clearance Services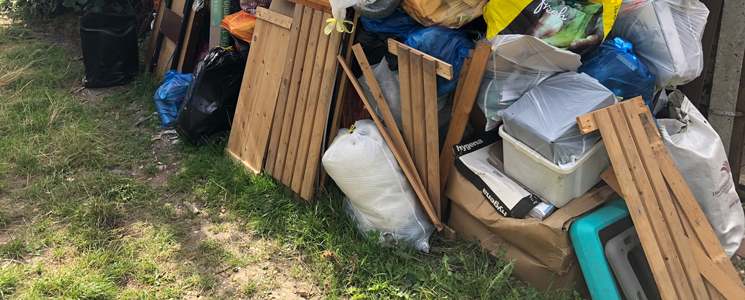 Do not hesitate to call us with any types of the aforementioned garbage removal and its disposal. Upon contact, we immediately assess the situation and send a crew to take care of the cleaning in the area of your liking. You can either get a pricing immediately on call if you have enough information for us or can be assessed on the field by our teams. Either way, the prices are very favorable as they start from ₤65.
We Are Covering The Following Districts:
Abbey Wood
Blackheath
Charlton
Eltham
Horn Park
Kidbrooke
Mottingham
New Eltham
Plumstead
Shooters Hill
Thamesmead
Woolwich