Arrange your rubbish removal and waste clearance in South London by placing a call to us. We are a leading waste removal company which deals of disposing of any type of rubbish, even bulk waste, and we can also work in different areas and perform various types of clearances. We can clean your household, clear of the debris from a construction site, take your garden trimmings or even get rid of any excess furniture you have lying around.
Our company is based in the area of South London and for our services we use a two-men team which drives a tipper truck or a van, depending on the cleaning situation, who are trained to assess any garbage removal situation, even on the spot, and clean it. Contacting us is very easy, do it via telephone 020 3744 0154 or by email. We will get back to you immediately and offer you're a reasonable price for rubbish clearance that you are experiencing.
Garden Clearance and Waste Removal in South London
When it comes to garden clearance and waste removal in South London, our company is in the top of the line. We can quickly and quite efficiently remove any type of garden rubbish that gets left behind after rearranging or tiding you your backyard. Let say you decide to arrange the laws of your garden, there will be a lot of grass and even leaves scattered around, so do not hesitate to call us and we shall quickly gather any type of garden waste that is lying around.
Even some bigger and heavier rubbish is not a problem for us. For example, branches and bits of threes and even a stump that you have no use for will easily be disposed off by our crew. Place a call to us explaining the situation and we will get right on it.
Commercial Waste Collection and Disposal in South London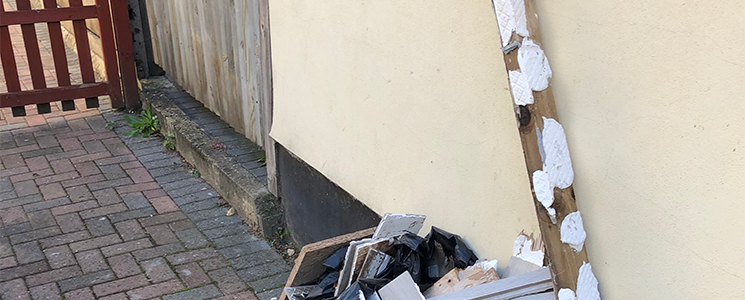 Managing your commercial waste collections and disposal in South London is one of the services we also provide. Dealing with waste and all kinds of junk in a commercial space is quite a hassle, not to mention that it distracts you from your work assignments. Load of papers, left-over food and other types of rubbish can accumulate quickly and cause an unpleasant atmosphere.
By contacting us we will arrange that all of your commercial waste gets to be disposed off in an environmentally-friendly manner. Our team will take care of the loading, cleaning up and the ultimate disposal of the waste. The people we hire to do the work are all trained and established as professionals in waste disposal management and it is our prime concern that all of the cleaning gets done in a friendly and safe manner.
Household Waste Collection and Removal in South London
Any experiencing problems with household waste collection and removal in South London can easily be dealt with by us. Getting your living area clean is very important, but in modern times when many people lead busy lives it can sometimes prove to be quite bothersome to do when you are tired after a long day at work. We offer you a simple solution for that. Our team is experienced in cleaning any type of a household or a residential area.
We can clean up your flat or even take away the excess rubbish from your house. Contact us and explain the situation to us so we can assess the situation more thoroughly and correctly and we will dispatch a team with the appropriate equipment for dealing with your household rubbish removal. Additionally the prices are very affordable and it will certainly not cost you much to try it.
Office Clearance and Rubbish Removal in South London
Managing your office clearance and rubbish removal in South London can cause some problems with your business and will take you precious time you might use and getting your daily job done. This is why we have extended our services to various business which own office spaces. We can clean any type of an office area and take away any amount of office waste collections that you may have.
Equally, we offer the services of getting rid of some excess furniture, filing cabinets or other large office materials that you do not have a use for. For instance, used desks and computer screens can cause a big mess when it comes to taking up space. We can load all of your unwanted bulk office rubbish in our truck and dispose of it in a friendly manner. Everything from stacks of used paper to old sofas and shelving can be collected and thrown away by us.
Building Waste Removal in South London
We can also take care of any building waste removals in South London that you might be experiencing. What we offer is an easy and truly safe way of removing any debris which gets left behind of remodeling of a building or at a construction site. It does not matter if the case is a small renovation of a housing or if the case is with a large demolition project, the end result is that we have the means and the crew which will enable that all of that building rubbish disappears after our job is done.
Leftover plaster from remodeling or even large amounts of concrete which has fallen off is no problem for us. Send us a picture, for example, of the building area that needs to be cleaned and we will get back to you with quite a reasonable price for your building garbage removal.
Waste Clearance Prices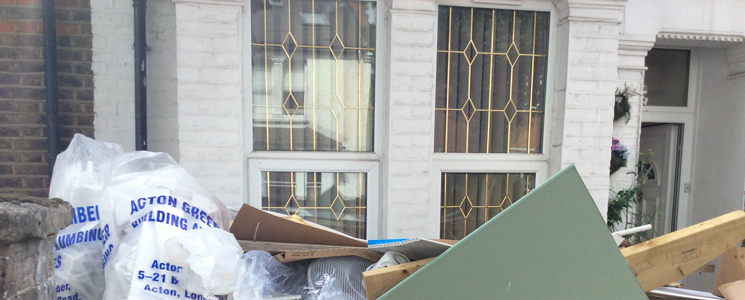 Hiring us will drastically improve your work, residential or building area. We employ modern tactics and friendly and environmentally safe ways of waste disposal and garbage clearance. We aim to do the job professionally and as best as possible, leaving a happy and a satisfied customer with a clean area. Place a phone call to us and we will give you the best price available. Our prices start at XXX.
We Are Covering the Following Boroughs: