Acquire the services of a serious rubbish removal and waste clearance company in Bromley (BR1 postal code). We are a prominent company which gives a variety of services involving the clearance of waste materials and the safe disposal of various types of rubbish. Our services are not only restricted to the aforementioned Bromley borough area but can include all the parts of the city within the wider South London area.
To book our services you only need to contact us a let us know all the particularities about job in hand. We can organize recycling disposal as well as to promote charity clearances within your neighborhood as well. Another important thing to know about our company is that we offer reasonable prices for all people.
Garden Clearance and Waste Removal in Bromley
To hire our company for your garden clearances and waste removal in Bromley, simply place a call to our operators. Once we receive a call about a garden clearance job our operators immediately send teams to the appropriate location. Please tell us the nature of your problem immediately over the phone so you may receive the pricing assessment in advance so you know what you are dealing with.
Additionally, our crews may do the price evaluation in the field equally successfully and the prices will be low in both circumstances. What we offer in return are various types of garden junk removal services which may include the removal of fallen leaves, gathering of various types of trimmings and also gathering dead trees and bushes. Do not hesitate to call us with any problem that you have, our experienced crews are ready to deal with any type of a waste collection problem you may have.
Commercial Waste Collection & Disposal in Bromley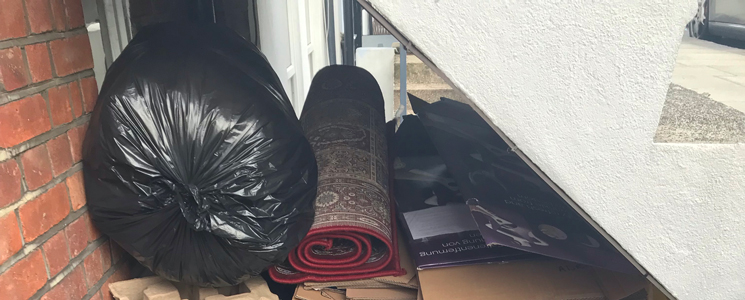 The job of clearing your commercial waste collections and its disposal in Bromley is not always that easy.
Our garbage removal crews make the job very easy by using different rubbish disposing methods and by being professionally trained to fulfill their jobs in an ethical and environmentally friendly manner.
What's in stored at our company are ways of cleaning up your commercial space at a low cost which will come up with great results at the end. Our firm will enable any type of commercial waste clearance in the area of South London that not many firms can match. Acquire our services for the removal of piles of paper and stacks of plasterboard.
We are particularly effective when it comes to the disposal of electronic equipment. Old TV sets. Failed monitors and even broken kitchen appliances can be collected and removed from your commercial area in a flick of a button. Call us with your garbage removal needs and we will attend to them.
Household Waste Collection in Bromley
Keeping your household waste collections and its removal in Bromley well managed is one of the prime concerns of many homeowners.
To enable that your household area is very clean hire the services of our company which offers include the clearance and rubbish collection of any type of a household.
If your residential area is experiencing high amounts of debris check out the offer we have for you.
We include modern methods in the cleaning and disposal of junk found inside your home, and we shall also give you our best price as a charge for our services. You can also call us for the disposal of some larger furniture pieces and electronic appliances form your home. There is an option of removing your old sofa, disposing of any old rugs and mattresses you have, or even bulk collections and garage clearances as well. Contacting us is very easy and we do our job very quickly and will immediately respond to your call.
Office Clearance Services in Bromley
To clean your office area and to get your office clearances and rubbish removals in Bromley sorted, hire the services of our company. This is one of the most prominent companies which deals with the removal of office waste and its proper disposal. We give a way to our clients to clean off any type of office junk gathered at their office spaces. The most meddlesome type of rubbish in an office are paper stacks which are accumulated daily.
Additionally there is the disposal of documents and old filing cabinets as well, which can sometimes pose as a problem for many businesses. We also give you a way to rid yourself from any unwanted furniture from your storage facilities as well. Unwanted copier machines, expired toners, old computers and other appliances are just some of the waste many offices are expiring. We will clear all that away from you and leave you with a clean office area for your clients to enjoy.
Building Waste Removal in Bromley
Order our building waste removal services in Bromley. This is one of the roughest parts of your renovation job.
When you decide to remodel or renovate your house, the fun stops at the part when all the cleaning has to be done at the end. There is not a lot of liberty here as you have to dispose all of the concrete and plaster in a safe way.
Why not then hire the services of a professional crew who are trained for doing this type of a job.
We are giving you a chance to make it easier on your selves in order to get the proper building rubbish removal experience that is needed. We are equally effective at larger construction sites as we can also be hired by companies which do the remodeling or building and our crews will get the job done at the end when the time comes for the disposal of all the rubbish. Call us to learn more about how to hire our services and also to find out the favorable prices we are giving to our clients.
Prices of Rubbish Clearance in Bromley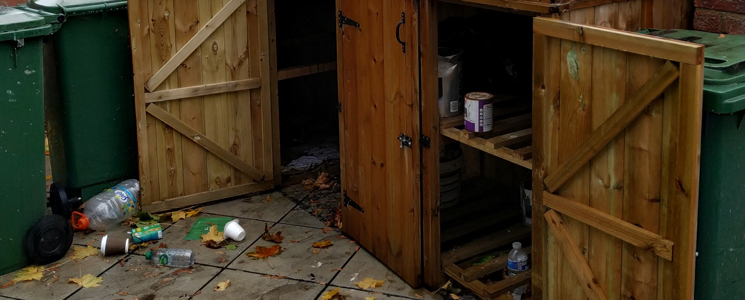 Our job is to enable any type of garbage removal activity and to get it done properly and safely. To contact us call us via the telephone or you can send an e-mail with the picture of the area which needs cleaning in order to get a quicker price assessment. The quotes start from ₤65.
We Cover the following Neighborhoods:
Anerley
Aperfield
Beckenham
Bickley
Biggin Hill
Chelsfield
Chislehurst
Coney Hall
Crofton
Crystal Palace
Cudham
Downe
Downham
Eden Park
Elmers End
Elmstead
Farnborough
Goddington
Green Street Green
Hayes
Keston
Leaves Green
Locksbottom
Longlands
Maypole
Mottingham
Orpington
Park Langley
Penge
Petts Wood
Plaistow
Pratt's Bottom
Ruxley
St Mary Cray
St Paul's Cray
Shortlands
Southborough
Sundridge
Sydenham
West Wickham