We are a prominent and well known rubbish removal and waste clearance company from East London, UK. We manage organized transports and the removal of any type of garbage or rubbish that needs to be disposed of. We can quickly assess your situation and organize the loading, cleaning and collection of the waste that is causing you a problem and can also organize bulk waste removal as well. Are methods are modern and our prices are cheap, so do not hesitate to contact us and present us your problem so we can immediately solve it for you.
We can deal with any type of spaces and clear off and debris or junk collections that you are experiencing a problem with. Call us on 020 3744 0154 or send us an email and we will send a team to come take your waste. We use tipper truck, vans and any type of vehicles needed to deal with multiple situations. This way we can even help you get rid of some unwanted furniture, old rugs or even heavy garden debris which is left from trees.
Garden Clearance and Waste Removal in East London
We can manage your garden clearance and waste removal in East London quite easily. There are a lot of people who are experiencing problems of removing their garden trimmings, dead flowers and leaves which they have gathered from their back yard. We are offering you a proper way to dispose any type of garden waste collections that may occur. We can easily clean your yard and take all of the unwanted and unneeded rubbish which is left behind.
We will dispose of all the unwanted garden materials in a safe and efficient manner, not causing any harm to the environment. Just contact us and explain what is it that you need removing of and we will send a truck to load all of your excess garden work materials.
Commercial Waste Collection and Removal in East London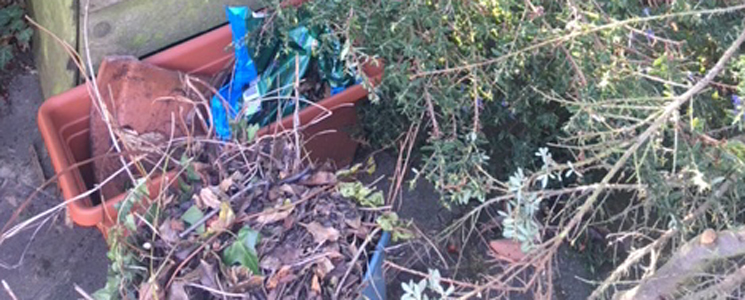 Commercial waste collections and their disposal in East London can sometimes prove to be a problem. Commercial waste is accumulated daily and great loads can accumulate if there are not dealt properly every day. Stacks of paper perhaps cause the biggest problem, but there are also other types of commercial rubbish which can also affect the daily routine of workers as well.
We are giving you a chance to clear off any type of commercial junk which you experience daily. We can also arrange to come on weekly visits and gather everything that you need to be thrown out. Additionally, scrap metal collections are also a part of our offer and our teams are also equipped and trained to deal with those type of clearances as well. Call us and we will give you our best price for your commercial rubbish collection problem.
Household Waste Collection and Disposal in East London
Maintaining your household waste collection and removal in East London can be done easily and efficiently if you use our service. Managing household ease removal is a strenuous thing to do, particularly when you have to do it every day. We can resolve your issues by helping you with the clearance of your flat, apartment or any residential area in hand. Everyday garbage clearance in any type of a household is done very quickly and its disposal is very safe and friendly for the environment.
Additionally, we can arrange to take away unwanted furniture off your hands. Old rugs, book shelving and even shaggy sofas can take up much storage space. We will be happy to take it off your hands and dispose of it in a proper manner. Also, something that is very popular these days are garage clearances. Many people have cluttered garages which have become untidy over the years but do not have time to clean them. Contact us and we will arrange and clean your garage and give you our best price as well.
Office Clearance and Rubbish Removal in East London
Providing our clients with office clearance and rubbish removal in East London is a part of our service as well. We can arrange any type of clearance and rubbish collections to be made directly from your office space. An untidy office is an unproductive office and we can help you maintain and steady and positive working environment by taking care of your office junk and rubbish. Junk paper can pile up really quickly and needs to be thrown out every day, old files which are not needed any more only take up valuable space.
Old computer screens and filing cabinets can clutter your working area, while old desks and broken chairs will also destabilize your working environment. We offer you very fast and very efficient rubbish removal clearances. Our teams which work in the area of East London will come by with their van any time needed and dispose of any rubbish problems that you might be experiencing.
Building Waste Removal Services in East London
We can also help you with your building waste removal in East London as well. There is many debris and many excess materials which are left behind when building renovations, single room renovations or even large building projects are at hand. There is always a lot of concrete, tiles and plaster left behind. Our company can be your means of disposing of all of those excess building waste materials. We will gather any building rubbish you have, collect it, load it and dispose it in a perfect manner.
We can help with the clearance in your home renovation projects as equally as we can offer our services to large construction crews which are undergoing a building or demolition project. We can carry off some of the remaining pallets from your renovation and pack them in our truck for disposal at a very low rate as well.
Waste Clearance Prices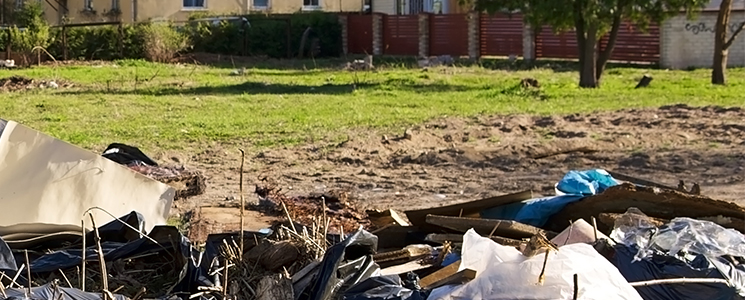 Choose our company for any rubbish collection jobs that you may have or contact us with any problem concerning waste collection in the area of East London. We will assess the situation and give you our most affordable price. The base price for cleaning starts at XXX. The only thing you need to do is call our number and tell us about your problem.
We Are Covering the Following Boroughs: