Finding rubbish removal and waste clearance services in Waltham Forest (covering the E and IG postcode districts) is now a lot easier. We are a well-known company which offers various types of garbage removal and waste collection services. By hiring us you stand to make bargain prices and clean your area in an efficient and professional way. We can expand our services to the entire area of East London as well.
To contact our firm you may use the telephone 020 3744 0154 or the e-mail address. Call us any time you need us for which ever cleaning services you need us. Upon the booking of our services and team with a tipper truck will be sent to your destination to take care of your waste disposal needs.
Garden Clearance and Waste Removal in Waltham Forest
What you can hire us for is to manage your garden clearance in Waltham Forest.
There is plenty of work to be done when taking care of your garden rubbish.



A lot of people, although enjoying doing their garden work, do not prefer the part when one has to clean everything and dispose of the excess garden garbage. This is one of the purposes t our company exists. Hiring us will free you from all the disposal work that comes after the garden arrangement.
We will take care of the meddlesome leave piles and we shall gather your hedge trimmings and throw it away. Additionally useful services are the removal and disposal of three parts and branches. All of the services that you wish to hire us regarding garden junk removal are very cheap and most certainly affordable.
Commercial Waste Collection in Waltham Forest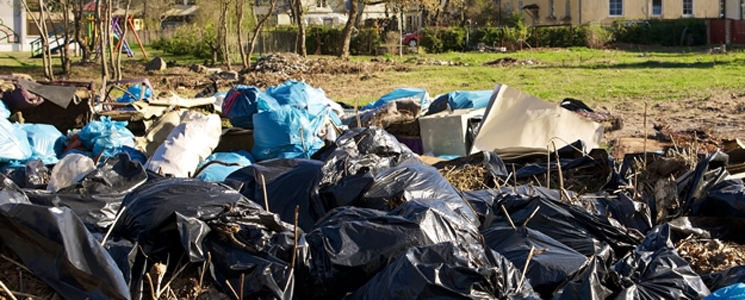 Call us in dealing with your commercial waste collections and their disposal in Waltham Forest. Our company is registered and insured and handles all of the commercial types of garbage clearances in a professional manner. Besides dong things quickly and proficiently, our teams are also trained professionals to dispose of the commercial rubbish in an ethical manner. Do not worry about the waste disposal methods we incorporate, the only thing that you need to know is that it is being done in an environmentally friendly manner.
What is also important is that the price is also very reasonable. You stand to make quite a bargain by hiring the services of this company. Simply place a call to our operators and give us the essential information and a crew with a tipper truck or van will be dispatched to your location in no time.
Household Waste Collection in Waltham Forest
We can also provide you with household waste removal in Waltham Forest. If your property is situated in this borough or any part of the greater East London area, do not hesitate to call us and book our services. We hand any type of household clearance with care and pay special attention to leaving your home as it was but taking the garbage with us. Our household waste removal services included the cleaning of houses, flats, apartments, bungalows and so on.
A special service which is incorporated when it comes to the cleaning and disposing of household rubbish materials is that all of them are recycled afterwards. We tend to keep a green policy of our services and give professional and cheap offer as well. Make our work easier for us by sending us a picture of the area which needs rubbish removal so we can tell you the exact figure of the price well off in advance.
Office Clearance and Rubbish Removal in Waltham Forest
We provide one of the cheapest office clearance and removal services in Waltham Forest.
Our company aims to provide a service which will keep you happy.
Whatever your office may be or might be situated, the terms of service will be the same. We work at suitable hours and may swing by while your offices are closed so as not to disturb the working atmosphere. We can clear away any office junk that gets accumulated daily or simply arrange periodic visits of our crews for the steady removal of the office garbage, so as not to let it gather over a period of time and disturb your workers during office hours.
Equally effective and cheap are our offers of removing your office furniture and failed electronic equipment. Our crews will be dispatched with appropriate tools to take away any old filing cabinets, conference room furniture and even old computers and copier machines which are cramping your working area.
Building Waste Removal in Waltham Forest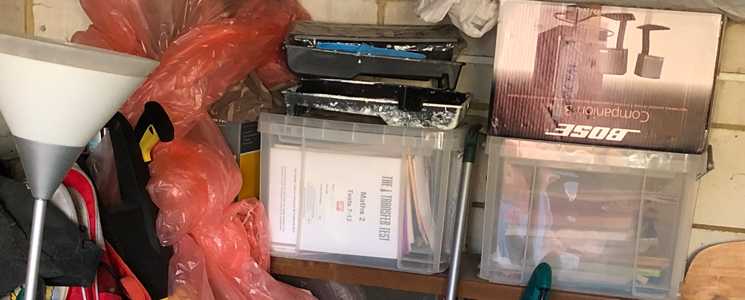 We are experienced in waste removals in Waltham Forest. Our company incorporates various methods of waste disposal to make your construction site or renewal area look clean. There is a lot of work to do after a renovation or when a construction crew finishes with their job on a construction site.
All that mess and debris will be disposed of with ease and without any discomfort to the owner at a very fast pace. The majority of clearance materials which are removed by our teams are afterwards recycled, giving a green image to our company.
Building rubbish collection is by no means easy, so we have to train our staff to handle these types of clearances in a safe and professional manner. Consequently, the tools which are used by our teams are modern and the methods are advanced. The result is a clean setting cleared of from any building waste materials.
Waste Clearance Prices
Call us with any of the waste removal problems of a particular kind you might be having the area of East London or in the general borough of Waltham Forest. Our services are stellar and our staff is well equipped and professionally trained. The pricing of each of our services starts at ₤65.
We Provide Our Services in:
Cann Hall
Cathall
Chapel End
Chingford
Endlebury
Grove Green
Hale End
Hatch Lane
High Street
Higham Hill
Highams Park
Hoe Street
Larkswood
Lea Bridge
Leyton
Leytonstone
Markhouse
Upper Walthamstow
Walthamstow Central
Whipps Cross
William Morris