Rubbish removal and waste clearance in Enfield (postcode districts EN, N and E) is available at fair rates and is done with modern methods. This is what our company has to offer for you garage removal services in this borough. We can also extend our services to the wider North London area and give you very affordable prices as well. Our company is a well-known cleaning and junk removal firm which strives perfection and does its work professionally. This is what we try to achieve with every job we are booked for.
To hire our services you can contact our operators via telephone (020 3744 0154) or by e-mail. Neatly lay down the nature of your problem in front of us and explain which rubbish cleaning situation you are in need for. All of our crews are trained professionals with experience in any matter involving cleaning and disposing of waste.
Garden Clearance and Waste Removal in Enfield
We are offering you various garden clearance services in Enfield.
What our clients need is a beautiful new backyard or garden, we may help in making that dream a reality by clearing off any excess debris or rubbish materials that is left after the renewal or remodeling jobs.
We can also be hired for smaller types of garden junk collections and may also swing by to rid you of your daily piles of leaves and also gather the trimmings which is left after your daily garden work.
Our teams perform their duties quite professionally and manage their work with precision and care. Additionally, the rates are perhaps one of the lowest in North London and will enable you to keep to your budget while having a beautiful garden as well.
Commercial Waste Collection and Disposal in Enfield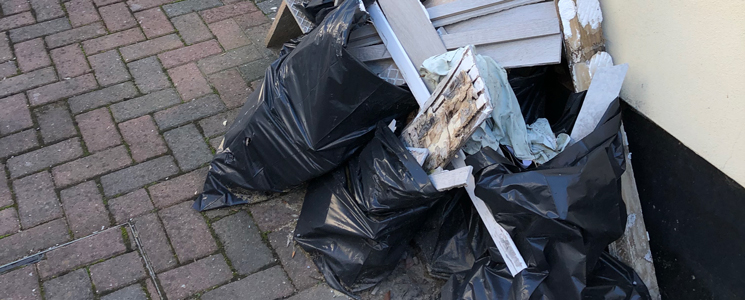 Managing your commercial waste collection and their disposal in Enfield in a proper way is quite important. The safe disposal of your garbage is a very crucial thing. Some people who have large piles of commercial junk that they need to throw out may not be aware of the ways it can affect the environment. Perhaps it is best to learn something more about it or find an easier way like hiring a waste collection company like us. Our company provides a service by disposing of any type of commercial garbage and does so in an ethical way.
Every piece of rubbish which is thrown out by us will not affect the environment nor will it cause any pollution. We try to recycle as much waste as possible and offer these type of services to our customers as well. Contact us to learn more about the methods we use and also hire our services by giant us the info about the clearance needed. Our teams may perform on hand price assessment or you can send a picture of the designated area of clearance in order to receive a faster evaluation.
Household Waste Collection and Removal in Enfield
Acquire the services of our company for you household waste collection and removal jobs in Enfield and get it done by trained professionals. Our company spends a lot of time in training the staff in order to achieve better results. This has made our company one of the most effective in field. Besides being cheap, the combination of effectiveness and affordable prices make it one of the most popular ones in the North London area when it comes to household rubbish removal jobs.
Call us for any type of a household that might be needing clearance. We will perform each type of a garbage collection job very quickly and enable that your home area starts looking the way you desired it to look. We can also arrange for bulk pickups to be organized and also manage recycling organizations as well. We are particularly interested in garage clearances and the disposal of waste found there. Call us and we may even give you a discount.
Office Clearance and Rubbish Removal in Enfield
Hire us for taking care of your office clearance and rubbish removals in Enfield.
There are several options when it comes to the disposal of office room garbage materials.



Firstly, there is an option of arranging periodic visits from our teams, as this type of waste accumulates daily and needs to be taken out and disposed of almost every day.
Secondly, we use various methods of safe disposal with recycling being one of them. Our company has a green policy and if you are one who follows this premise you are welcomed to hire our service.
Another option is dealing with heavier loads. Our teams will come with tipper trucks or vans and will easily be able to carry off any heavier office junk that clogs space in your storage rooms. SO taking care of old sofas, desks and chair and even copier machines is not a problem. Call us via telephone and we will arrange a visit and give you an estimate pricing.
Building Waste Removal in Enfield
Managing your building waste removals in Enfield can be hard if you try to do it yourself.
If you hire the services of our company, you stand to get things done in a professional and cheap way.
Building garbage removal is not joke and if one does not have the proper tools of doing it should not try to do it at all.
Luckily, there are companies like our which are trained to do these things properly and use different methods and tools to provide a safe and ethical building junk material removal.
Moving concrete, as well as plaster can be tiresome. Our teams will do this in a matter of minutes and will give you our best price for this disposal. It can be fairly easy to contact us as you can do it over the phone of by e-mail. Tell us the nature of your building waste collection issue and we will get right on it. We send cleaning teams to big construction sites and to households where renovations are taking place.
Waste Clearance Prices in Enfield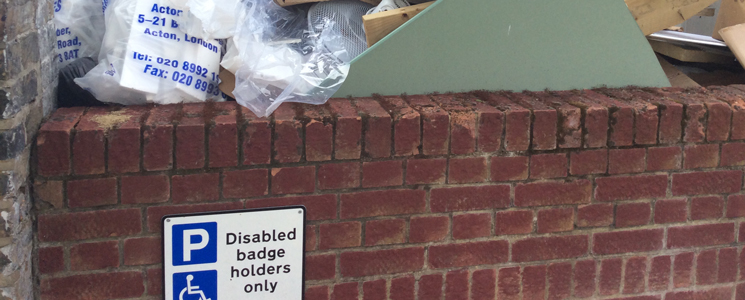 Call us and we will arrange nay cleaning and disposal type of service you might need. Contacting us is easy and our dispatchers will send the available teams to your locations as soon as possible. We will assess the situation over the phone and give you the price or our field teams will do the evaluation on the spot. Either way our prices start from ₤65.
We Provide Our Services in the Following Neighborhoods:
Arnos Grove
Botany Bay
Bowes Park
Brimsdown
Bulls Cross
Bush Hill Park
Clay Hill
Crews Hill
Edmonton
Enfield Chase
Enfield Highway
Enfield Island Village
Enfield Lock
Enfield Town
Enfield Wash
Forty Hill
Freezywater
Grange Park
Hadley Wood
Oakwood
Palmers Green
Ponders End
Southgate
Winchmore Hill