Hire our services for your rubbish removal and waste clearance in Hounslow and other boroughs of West London. Our company deals with and type of garbage disposal jobs that you might be experiencing. We can clear the rubbish from your household as well as taking care of the excess materials in your office space. We can also carry off any heavy loads, like unwanted sofas, furniture elements and even old rugs. Our company is mainly established in the borough of Hounslow and will accept any job in the mentioned area of the city of London.
Hiring our services is very easy. You just need to place a telephone call (020 3744 0154) to our company and a team, which will assess the situation and clear off any rubbish you may have, and we will also give you the best available pricing as well. For a faster assessment of the situation and the price you can also send us a picture via e-mail as well.
Garden Clearance and Waste Removal in Hounslow
We can help you with your garden clearance and waste removal in Hounslow. Our crews are equipped with the means to take care of any situation which involves waste clearance. One of such services that we offer is to gather the remaining rubbish which is the result of arranging a garden or rearranging a back yard. We can gather all the excess trimmings, dead flowers that you have cleared off and even take the leaves which you have cleaned from your garden. Some more heavier and larger junk like branches or tree stubs can also be a part of our cleaning schedule, so do not hesitate to call us with any issue that you may have concerning your overgrown garden removal.
Commercial Waste Collection and Disposal in Hounslow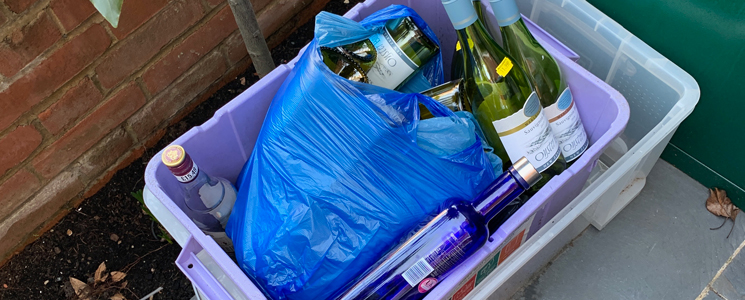 Our company will also help you deal with and commercial waste collections and their disposal in Hounslow. We can manage your commercial rubbish clearance with ease and with minimum trouble. What we offer is not just efficiency but low prices as well.
Everything starting from paper materials to food waste collection is included in our office rubbish cleaning service. Additionally, we will also dispose of any excess scrap metal you any have and do not have the means to take care of it. Our crews operate in the area of Hounslow and you can call us to help you with all of the needed commercial junk clearance you need us to do. Contacting us is very easy as we are only a phone call away.
Household Waste Collection and Removal in Hounslow
Among many of our services, also included is the household waste collection and removal in Hounslow. If you are living in a flat of an apartment building we are offering you every day cleaning services and an easier and cheaper way of disposing of your trash. On the other hand if your household is much bigger and you live in a house with your family, we can arrange for similar household waste removal services to be arranged.
Besides dealing with the small garbage removal we can also arrange for bulk waste clearance as well. Additionally, we will also get rid of your sofa or a couch that you have been meaning to throw out or will even clear your garage out for you in an efficient manner and at a low cost. Send us a picture of the household and the area which needs to be cleaned and we will get back to you with an accurate assessment and price.
Office Clearance and Rubbish Removal in Hounslow
We can also maintain your office clearance and rubbish removal in Hounslow. There are a lot of big as well as small business situated around the Hounslow area with the need to manage their rubbish removal. Many of the business cannot afford to waste time in tidying up their office or taking their time to get rid of the old computer monitors, desks and chairs and filing cabinets as well. But what they certainly can afford to do is to spend some on our very cheap office waste collection services.
We are offering you an easy and efficient way to clean up your workspace and make it look presentable and professional. A tidy atmosphere breeds a workable and efficient atmosphere and that is what every office space should strive for. We are giving you the way and if you are willing to try it, contact us via phone or email.
Building Waste Removal in Hounslow
An opportunity to have your building waste removal in Hounslow done efficiently is only a phone call away. Call us so we can give you our assessment and rates about the removal of building material and debris left behind from construction crews. We will gather all of your building waste collections and leave you with a pleasant and clean house. We can take off any excess concrete that is left behind during constructions.
Included in our services are the gathering of fallen off tiles which has occurred during remodeling. Additionally plaster and unwanted pallets can be gathered and taken away by our two-men team. They will come with their gear and pack everything up in a truck and carry it off for disposal, leaving you with a clean area and without any excess building rubbish. Our teams work fast and efficiently, so feel free to contact us any time you like.
Waste Clearance Prices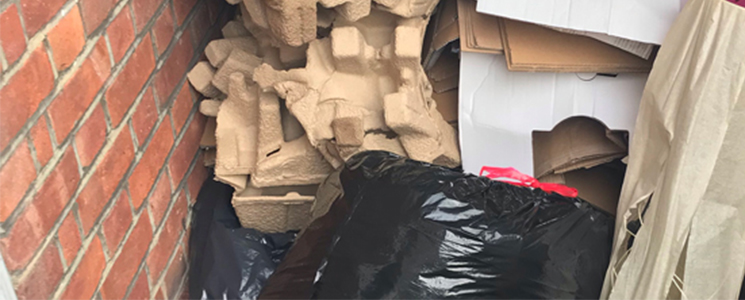 Managing any type of garbage removal is our job and our duty is to leave our customers happy and satisfied with our work. We aim to achieve this employing trained crews and modern equipment. Our prices are also the lowest ones in the area of Hounslow and we work every day of the week. Prices start from XXX and in order to contact us, place a call via telephone or send an email and we will get back to you as soon as possible.
We Are Covering The Following Districts:
Brentford
Brentford End
Chiswick
Cranford
East Bedfont
Feltham
Grove Park
Gunnersbury
Hanworth
Hatton
Heston
Hounslow West
Isleworth
Lampton
Lower Feltham
North Feltham
North Hyde
Osterley
Spring Grove
Woodlands