We give you a great opportunity o hire rubbish clearance and removal services in Holborn (WC1 and WC2 postcodes). Our company offers various types of cleaning and rubbish removal jobs within this area. We are more than proficient in dealing and disposing with all type of waste which is found in the area you desire us to clean. We can also offer to expand our initial area of services form the Holborn area the whole Camden Borough.
Contact our firm by sending us a message via our site or call us on 020 3744 0154. You can send a picture of the area which needs cleaning, so we will be able to do a better price assessment job then. You can also hire us the old fashioned way and just order a cleanup over the phone. No matter how you manage to call us we can arrange the cleaning to be done as fast as possible or you can order a few days in advance as well.
Garden Rubbish Removal and Clearance in Holborn
Garden rubbish removal and clearance in Holborn is pretty popular. Lots of people enjoy doing their gardening and like to tidy up their front yards, so there is a lot of demand of companies who are doing the disposal of such materials.
Being that the tedious part of cleaning and disposing of the garden waste is often overlooked by people, they are in need of professional people who can do that part properly. We can collect all the waste which results from your garden arranging. Our staff comes with a tipper truck and loads everything up in there in order to carry it for disposal. Our services are also very cheap. We give an affordable quote to all of our clients and also do a stellar job as well.
Office Waste Disposal in Holborn (WC1 and WC2)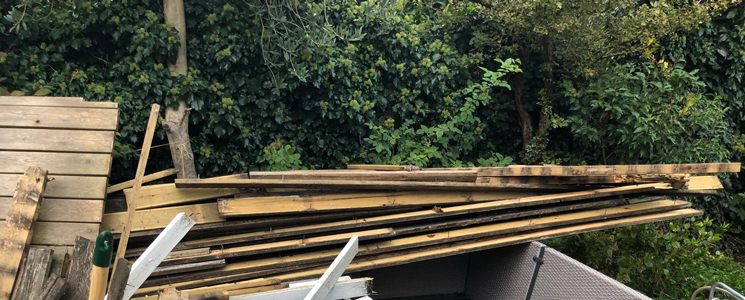 Our company deals with providing office waste disposal in Holborn. Under the postal code of WC1 and WC2 which falls under the area of Holborn, there are many office areas which will potentially need clearance jobs. We can provide all of those office spaces a way out of the cleaning situation or they have gotten themselves into.
We can take away any piles of rubbish which is found within your office area and clear the storage space out of furniture items and old electronic appliances. By ordering our services we send a team depending on type of job is needed. So if a bulk junk disposal is in question then a team with more people is in order to finish the job. Consequently, our teams will bring their trucks which can carry up to 3 tons of debris within them and clear of larger piles of office rubbish, or even carry furniture items that need disposal.
Commercial Waste Disposal and Collection in Holborn
The commercial waste disposal and collection within Holborn, London can be removed in an instant if you employ us to do it. By hiring our company you get a service which is both efficient and cheap. The teams or rather our staff that we send to do the clearance on the field is professionally trained and has lots of experience in this matter.
They are able to deal with any problem which can befall in the field. Additionally the services are very affordable and cheap that almost anybody can afford them. What is also great is that we take care of commercial waste collections by disposing rubbish and waste in a timely and safe manner. Our waste clearance services in London are very quick and we try to recycle or reuse the items which people throw away rather than to dispose of them in a traditional way. All types of commercial garbage can be removed by us, starting from leftover food to even larger items like scrap metal collections and furniture clearance.
Household Waste Removal and Collection in Holborn
We include household waste removal and collection in Holborn as a part of our offer. We can arrange that we clean up your homes and rid you of all the excess rubbish you have lying around. If you have a problem with piles of waste we also accept bulk disposals and can remove larger loads as well.
By calling us to clean your garage we will take away all the materials and junk found in there and organize a charity giveaway, reusing it in that sense and harming the environment by disposing it in a traditional way. We can extend our services to any type of a residential home. So flat or apartment clearances are welcomed by us as well as home clearances in a larger housing. Call us in order to hire our household rubbish disposal services and see the rates that we offer and the terms of service we give.
Building Garbage Disposal in Holborn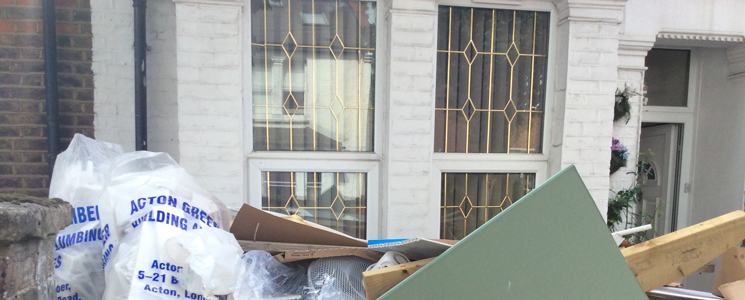 As a final offer, we give you building garbage disposal in Holborn. Perhaps one of the most sought for cleaning service of all in recent times, particularly if it has to do with the remodeling of a person's home. We can come and clear off any type of debris or waste which is found after a remodeling job. This includes waste materials like concrete, plaster or fallen tiles. This type of material can be dangerous to remove by one self as it is heavy and not that easy to move by a single person.
We send teams of people according to the job in hand and always bring an appropriate vehicle which can carry the needed load. This is why it is better to give us the information in advance of even send us a picture of the area which needs clearances by booking our services via our page. That way we know what we are dealing with in advance and can also give you an accurate price assessment as well.
Rubbish Disposal Prices
We have already mentioned that our prices are some of the most affordable ones in the city of London. You can call and see it for yourself and inform us about your situation so we can give you a price assessment. The rubbish disposal jobs vary depending on the type of job of course, but the initial prices start from GBP.