Get our rubbish removal and waste clearance services in Richmond upon Thames, the area which covers TW, SW and KT postcode districts, now. Our firm is one of the best and well-established in the whole city. We provide various types of cleaning and garbage disposal services to all the residents of the mentioned borough and can also widen our offer to the entire West London area. Within the services offered are household rubbish removal, garden clearance and even office junk disposal. As you can see we do not shy away from any job and strive to do each one in a professional way.
The way to get in touch with is very easy. The best way perhaps would be doing things over the phone. By calling us on 020 3744 0154 you will immediately receive a price for the job at hand. You can also book us over our site or via e-mail. You can even send us an image of the area that needs cleaning that way so we can assess the situation in advance. Additionally, our crews can perform on field assessments and give you the price that way. Either way, the cost of enabling a rubbish removal job is very cheap with our company.
Garden Waste Clearance in Richmond upon Thames
Offering great garden clearance and waste removal in Richmond upon Thames is what our offer is all about. We perform various types of rubbish cleanups, among which garden removal is one of the most popular ones. Any type of garden garbage can be cleared of very quickly and disposed in a safe manner. Upon the receiving of the call we immediately dispatch our teams to the desired location who will clear and load any garden junk you need disposing of.
The crews can even perform the on field price evaluation and immediately tell the cost of the job in hand. Our company has a primarily green policy, which means that we try to recycle first and then use other means of disposing, but all in all, do it in a safe and environmentally friendly way. The services are also very cheap, although they change depending on the severity of the job of course. Call us today and order your garden rubbish cleanup.
Commercial Waste Disposal in Richmond upon Thames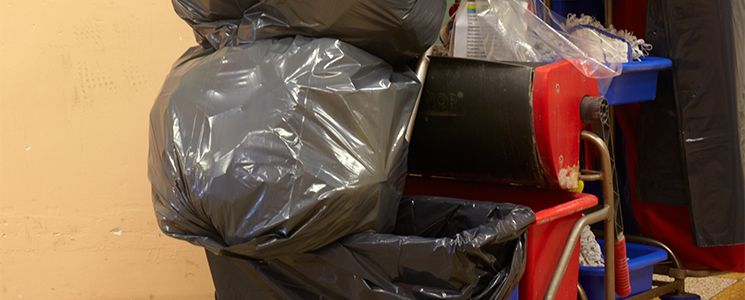 Allowing our teams to take care of any commercial waste collections and disposals in Richmond upon Thames will benefit both you and the area in hand. We give to our clients a variety of cleaning opportunities which they can take advantage of hiring and booking the services and not having to bother themselves with that. It is particularly useful as we employ different tactics and use various methods to enhance the quality of the cleaning job and also perform environmentally safe disposals as well.
The offered services of disposal are very cheap, in fact we own the lowest rates in the area and give even some discounts for frequent users as well. Hire us by contacting us via phone or site and we will give you our best price and also perform any type of a commercial rubbish cleanup you need us to do.
Domestic Waste Removal Services
Hire our household waste collection and removal services in Richmond and Thames and see what your homes shine again. We can enable various sorts of rubbish pickups from your home and we can even arrange it to be on a daily of a random periodic basis.
You only need to explain the nature of your need and give maybe include a picture if there is a greater load to take care of. This means that we are also up for bulk household clean ups as well as the regular kids. Included as well is the disposal of larger furniture and machines from your home. There is the option of taking away your old sofa, disposing of your failed TV set or refrigerator and also getting rid of you rugs and mattresses as well. Call us for an update on our prices which are more than affordable for all people.
Office Clearance & Rubbish Removal in Richmond upon Thames
Consider our offer about office clearances and rubbish removals in Richmond upon Thames. There are various types of office spaces around the area of West London and many of them most certainly will need a garbage removal plan. We offer them a solution to the problem so it is better to hire us in advance before the problem starts to become much severe. We give various ways of office garbage disposals and also will take away any loads of office junk that is only taking up your storage space.
Besides being able to remove each type of waste from your office setting, we are also proficient in its removal. Usually we tend to recycle every type of waste we gather but all in all we manage to dispose of it in an environmentally safe way. All your office rubbish collections will not pose a problem anymore, as we can collect larger loads, smaller daily loads and also take away various individual items like furniture or file cabinets and book shelves. Contact us for more information and hire us so as to receive a better new look of your office.
Building Waste Removal in Richmond upon Thames
Manage your building waste removals in Richmond upon Thames by hiring our services. We as a prominent garbage disposal company also offer our clients a way to remove any debris left from a remodeling job. Additionally, we also work big and not only small, meaning that even larger piles can be removed by us and even construction companies can acquire our services for various types of bulk building garbage disposals.
To do this type of rubbish removal by yourself is pretty hard, particularly if you have to work with concrete or old pallets for instance. You will require a larger manpower and appropriate tools for the job. Our crew already come equipped with all of that and will easily dispose of any building waste materials you are experiencing. Just call us and hire us for your next cleanup of a remodeling job and you will see the results firsthand.
Waste Clearance Prices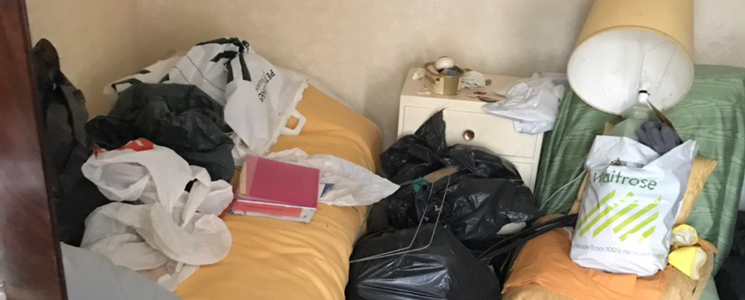 To hire our service you just need to call our number via phone or contact us via site. We can immediately get on the job and finish your rubbish removal problem. Our prices are very cheap and start at GBP.
Districts We Cover:
Barnes
Castelnau
East Sheen
East Twickenham
Fulwell
Ham
Hampton
Hampton Wick
Kew
Mortlake
North Sheen
Petersham
Richmond
St Margarets
Strawberry Hill
Teddington
Twickenham
Whitton