The management of rubbish removal and waste clearances in Bexley by our company is offered at very cheap rates and can be done quite efficiently. The services we give to our clients are in top range and more than affordable for all types of people. We can also expand our range basis to the entire East London as well. Within the offer of our cleaning and waste removal services fall all types of unwanted garbage cleaning and also the disposal of various furniture items and larger bulk cleanings. Even charity cleaning organizations and recycling services are in order.
To contact us with your issue, call us on 020 3744 0154 and explain the nature of your problem that you are experiencing. Do not hesitate to tell us everything there is to know so we can assess the situation accurately and send the needed crew to your location. More so, on spot evaluations are also in order, we will give you the most affordable prices and will rid you of any junk collections you may be experiencing.
Garden Clearance and Waste Removal in Bexley
Hiring our company for your garden clearance and waste removal jobs in Bexley will enable that you have a clean and thorough job done.
We try to do our work as professional and as thorough as possible.
What is included in the garden junk removals are various cleaning jobs which involve the gathering of leaves and dead flowers, and also certain types of garden rubbish collections like gathering your hedge trimmings and cut grass.
Additionally, some larger jobs can be done despite the load and the volume of it. This includes the disposal of dead trees, fallen branches and even tree stumps from the old trees. We can make your garden to be top notch again and take away any type of garden rubbish of your hands. Call us and we will place our rates to you.
Commercial Waste Collection and Disposal in Bexley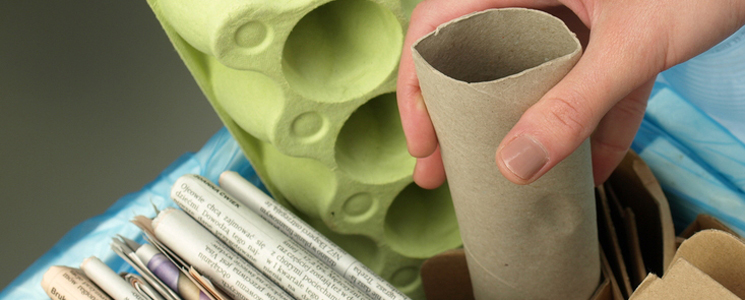 When it comes to commercial waste collection and disposal in Bexley, hiring us will bring you various conveniences and enable you to achieve discounts and bargain prices. There are various options when it comes to commercial rubbish clearances in Bexley and whole of East London. What our teams bring to the table is efficiency in their work, ability to tackle any type of a problem and various types of disposal jobs, on hand estimations and price evaluations and also green or rather safe way of dealing with the disposal issues.
Make sure to explain to us the situation thoroughly and correctly if you want to know the price up front, or you can send us a picture of the area that needs cleaning. Besides the everyday commercial waste cleaning jobs we are equipped to dispose off scrap metal collections and also deal with various electronic gadgets which are broken or simply not needed.
Household Waste Collection and Removal in Bexley
The most sought for jobs include household waste collection and removal in Bexley. These include the clearance of your own personal homes or any type of a residential area which is suffering from excess rubbish and waste materials. Besides dealing with the rubbish which is accumulated in housings, we can also manage the clearance of the waste in your apartments or flats. Inform us about the issue and we will tackle it with care and dispose of all the unnecessary rubbish found in your apartments.
If you have an old sofa that is lying in your basement, call us to dispose of it, or if you have old furniture like desks and refrigerators hoarded up in your cellars give us a call to collect it, or even if you have an old garage filled with old junk we can arrange a recycling service or a charity house clearance event and get rid of any household junk items you do not need any more. The prices are quite favorable and everyone is welcome to try.
Office Clearance and Rubbish Removal in Bexley
Applying for office clearance and rubbish removal in Bexley can be very favorable at our company. To properly dispose of any office waste materials and excess rubbish which is accumulated during a working week is sometimes disregarded by the office staff. In order to maintain a balanced atmosphere in your office setting you will have to clear off any junk or garbage which is found there daily. But if you feel that your office staff cannot do that, hire us to dispose of any office garbage.
Paper stacks and stationary materials will be collected and dealt with properly. Filling cabinets which have passed their due date will be thrown out with ease. Even the food which can be left during breaks in the office is easily disposable. What our teams employ are various transportation vehicles, such as vans or tipper trucks, to achieve their services. You can also hire us to take care of some larger loads that might affect your office setting. These include the removal and disposal of desks and old computers as well.
Building Waste Removal in Bexley
Jobs like building waste removal in Bexley are also a part of our offer. Many people find these types of clearances hard and strenuous.
Remodeling of a house is already a hard job to do and let alone the clearance after it.
For those reasons, call us and we will take care of the dirty work which comes after the renewal or remodeling of your household.
Call us to dispose of excess concrete or plaster. We will use the latest methods of disposal and do it in an environmentally friendly fashion. Besides being efficient and employing modern methods in removing this type of waste, our services come at very cheap prices. Call us and tell us the nature of the problem you are experiencing and we will give you our best price.
Waste Clearance Prices in Bexley
Our prices are perhaps the lowest in the borough of Bexley and the whole of East London. We do our work mainly here but can expand to other parts of the city if necessary. To contact us is the easiest part while the real work comes afterwards, but do not worry the rest is up to us after the call. The prices start at ₤65.
We Are Covering The Following Districts:
Albany Park
Barnehurst
Barnes Cray
Belvedere
Bexleyheath
Blackfen
Crayford
Crook Log
Crossness
East Wickham
Erith
Falconwood
Foots Cray
Lamorbey
Lessness Heath
Longlands
North Cray
North End
Northumberland Heath
Ruxley
Sidcup
Slade Green
Thamesmead
Upton
Welling
West Heath