We are a prominent rubbish removal and waste clearance company situated in West London. We provide to our customers the best waste removal services at quite reasonable prices and in an efficient manner. Feel free to contact us with any rubbish disposal request that you may be experiencing. Contact us via e-mail or by telephone 020 3744 0154 , or you can also send us a picture of the place which needs to be cleaned out and we will immediately assess your situation and give you an estimated pricing.
Our company employs various vehicles to do the clearance and we can clear various kinds of spaces. Office spaces, or commercial spaces and even various households do not come as a problem to us. Our team will come with their van or with a tipper truck and clear the problem for you. If you are also hoarding extra furniture or old mattresses, we will remove it for you quickly and efficiently as well.
We Operate in the Following Boroughs:
Garden Clearance and Waste Removal in West London
Our company will help you with garden clearance and waste removal in West London. When cleaning your garden, a lot of extra waste gets left behind. Dealing with excess branches and bushes, dead flowers or stacks of leaves a cause many problems and also take you as much as time disposing of it as cleaning the entire garden.
Our teams which work the area of West London will come with our appropriate cleaning vehicle and take your garden waste off your hands. We make junk garden removal easy and do it in a proficient and quick way in order to satisfy our customers. Contact us with any garden waste collection that you may have a problem with.
West London Commercial Waste Collection and Disposal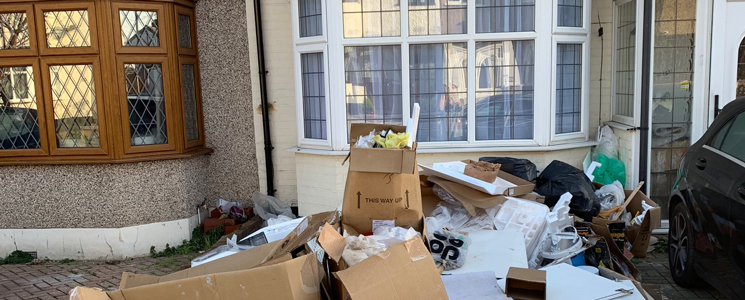 Our two men team will come and load any commercial waste collections and disposal situations in West London. They are trained to deal with any situations which may occur and any type of commercial waste materials that you may need disposing off. Old and excess desks, broken down computer monitors or even plaster debris will certainly take up a lot of space in a commercial area and also cause quite a mess. Throwing a load like that in a garbage bin does not do the trick as you need to dispose of it properly.
We suggest you contact us and carefully fill us in about the situation and we will assess it in moments and send a crew which will take care of your accumulated commercial rubbish in minutes. Also bear in mind that our prices are the lowest in West London and offer quite a bargain when it comes to clearing off commercial waste.
Household Waste Collection and Removal in West London
We can also arrange to gather your household waste collections and removal problems in West London which can happen in any type of a household. Whether you are living in an apartment, a small flat or a large housing, the garbage will certainly pile up really quickly. You can hire us to clean everything instant or arrange that we come daily or even weekly to pick up the rubbish from your household.
A clean household is a happy household and residential waste that keeps piling up will only diminish the atmosphere of your home. We offer you low rates and professional cleaning duties which are performed by our two-man teams. There is also an option of getting rid of any excess furniture, old rugs and even some mattresses that needs to be shipped off with easy. We can even take away the old fridge or the run down sofa that no one is using and just lies there and keeps on taking space. All your household rubbish problems will be gone in an instant and with just one phone call to us.
Office Clearance and Rubbish Removal in West London
Office clearance and rubbish removal in West London is our specialty. We pride ourselves with the efficiency our teams get the job done. Besides offering great office waste removal services we will also give you the best available prices in order to dispose of any materials that might be clogging up your office space. Piled up old paper, used stationary material and even filing cabinets can cause that your office space becomes quite untidy.
Get rid of it all in one blow by contacting us via e-mail and sending us the picture of your office space which needs cleaning. Also, old desks and chairs, book cases that are of no use or even shelving which only takes us the much needed space can easily be removed. All of your office rubbish will disappear in a flick of a button if you decide to hire our services.
Building Waste Removal
Our company can easily take care of any building waste removal in West London that needs to be taken care of. What large construction crews and building repairs usually leave behind is a lot of debris which needs to be carried off or disposed off in a certain way so as not to cause harm to other people. We can offer to do that for you for a small price that our company offers all the residents of West London.
Excess concrete debris which can get left behind after building repairs will not cause you any trouble any more. Broken tiles or plaster which keeps falling off is also not a problem. We can even pack in all the unnecessary pallets that you have lying around of your building site as well. You can contact us really quickly through our site, or can place a phone call to our service which will immediately deploy a team with a van or a truck with the necessary equipment to take your building clearance problems.
Waste Clearance Prices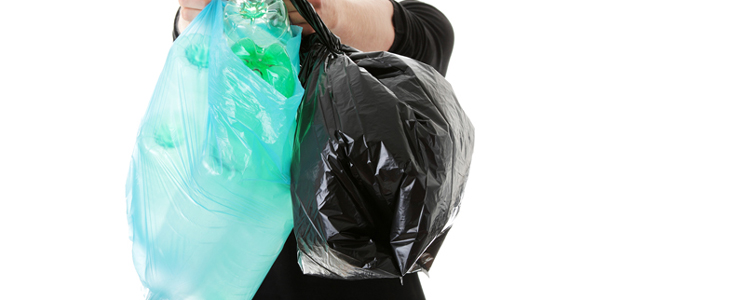 Contact us with any waste collection matter that you might be experiencing in West London and we will immediately deal with any issue that you might be experiencing. We particularly specialize in bulk garbage collections and can react quite quickly with everything you might experience. Our prices are very affordable and cheap, express your concerns and describe your problem and we will give you an accurate pricing. The prices for the West London junk collection start at GBP.