Contact our company for any type of rubbish removal or waste clearance job in Ealing (NW10) you may be experiencing. The offer we give to all our clients is very affordable and more than cheap. It is not firmly offered for the residents of the Ealing borough, but for the entire West London area who are in need of some kind of a garbage collection service. By hiring us, you have booked a prominent company for the job which employs the works of professionals in order to get the job done.
Contacting us is also very easy, place a call to us over telephone 020 3744 0154 or simply send an e-mail. Both ways are equally effective and give the same results. The operators will also assess the situation and give you an immediate price evaluation, although our teams are trained to do the same upon arrival. Either way a cheap and effective garbage disposal services is guaranteed for you.
Garden Clearance and Waste Removal in Ealing
Find out more about our garden clearance and waste removal offers in Ealing, The service that we offers include the clearing, the loading and the ultimate disposal of all the varieties of garden rubbish found in your back yard.
Doing garden work can be fun, but not when there is the fact that you have to clean everything after yourself when you are finished. There are many of leave piles that need disposal, hedge trimming that need to be collected and tree parts which have to be loaded and carried away. This all can be done if you hire the services of our company which will send crews to do the garden junk collection and disposal work for you. The price is very formidable for all to afford and the hiring and booking of our services can be done very easily and very quickly.
Commercial Waste Collection and Disposal in Ealing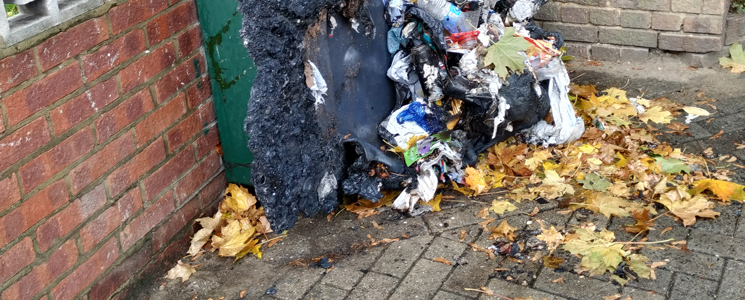 We accept jobs about commercial waste collection and disposals Ealing. Many people find it hard to do the clearance of commercial waste and the disposal of that type of garbage. There are many types of rubbish which is involved there, from food leftovers, to scrap metal collections and even electronic appliances. If one does not handle the waste correctly it can lead to pollution of the environment and other harmful causes.
This is why it is better to hire the work of a professional. We tend to each commercial rubbish cleanup job with care and perform an ethically sound job. Our teams are trained to carefully assess the situation and clear any debris in a commercial are and dispose of it in a safe way. Included are recycling options as well which is perhaps the best garbage disposal method available now. All our services are very cheap so check the whole package we offer and decide which one works best for you.
Household Waste Collection and Removal in Ealing
You can hire us for any type of household waste collections and removals in Ealing borough. The offers about our household rubbish removals include various types of jobs. We can gather your daily rubbish for you, take away any excess furniture or electronic items, arrange garage clearances and ultimately perform ethical recycling removals. We can clean your flat, take away the rubbish in your basement, deal with the garbage in your apartment or even take away the old sofa from your storage facility.
No job is too great for us, we send teams with appropriate man power and we utilize modern techniques in our clearance and removal jobs. Additionally, the cost is perhaps the lowest in the West London area. Give us a chance to clean your household and we are sure that you will be more than happy with the results.
Office Clearance and Rubbish Removal in Ealing
Taking care of office clearance and rubbish removals in Ealing is an additional type of service we give. The large amount of business situated in this area will be more than happy to find out that our company also gives our clients an opportunity to freshen up their office setting and dispose of any unwanted waste materials found inside them.
The garbage which is accumulated daily can affect the atmosphere in your office and we can make that all go away in just a few simple pickup sessions. There are options of hiring us for periodic removals in the desired periods. To hire us and find out more about this option, we recommend that you call our dispatchers who will give you all the necessary information and evaluate the pricing for your particular office setting.
Building Waste Removal in Ealing
You can also hire us to manage your building waste removals in Ealing. The job which is perhaps the most difficult one when it comes to all of the rubbish disposal services and which will in most cases require a larger manpower.
We will perform this type of services with ease as we employ modern methods and can clear of any type of debris like concrete, plaster or bathroom tiles with ease. The teams that we dispatch to help you with your building waste collection are equipped with the latest tools which help them get any job done which involves the clearance of building garbage. You can call us for the clearance after you remodel your household or also hire us for the collection of rubbish at a building site, we are prepared to tackle any obstacle with ease.
Waste Clearance Prices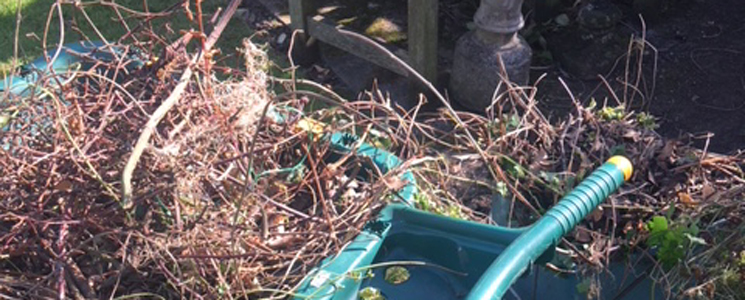 Our prices are one of the lowest in the whole area of West London. Contact us and find out the entire array of services and see if you can also acquire some discounts as well. The offer starts at GBP and extends depending on the nature of the waste removal job.