We are a known rubbish removal and waste clearance company which operates in the area of Hammersmith and Fulham (NW, W and SW postcodes). Besides offering our services for this designated borough of London our services also extend to the entire West London area. Within our array of offers there are many rubbish collection and waste disposal jobs offered. Besides dealing with the basis garbage collection tasks we also do disposals and even offer our services to businesses and large construction companies as well.
In order to contact us and hire our services, simply dial our telephone number (020 3744 0154) and leave your information with our operators. After receiving and processing the information a crew with the appropriate equipment and vehicle for the job will be sent to your location. Additionally, the prices offered are very affordable for any type of a junk removal service needed.
Garden Waste Removal in Hammersmith and Fulham
Find out more about our garden clearance and waste removal services in Hammersmith and Fulham here.
We offer all types of garden garbage disposals that may befell a typical garden arranging job or back yard renovation.
After you finish with your garden work it is more than obvious that there is going to be a lot of debris which will be left.
In order to maintain a beautiful garden atmosphere, our teams can be hired to take care of all the garden junk that is left. Disposing of the gathered leaves, collection of tree parts and the gathering of hedge trimmings are just some of the basic jobs we are hired to do.
For these type of garden rubbish collection jobs we will give you our best price which is affordable y anyone. Call us and tell us the nature of your problem so we may come and resolve it.
Commercial Junk Disposal in Hammersmith and Fulham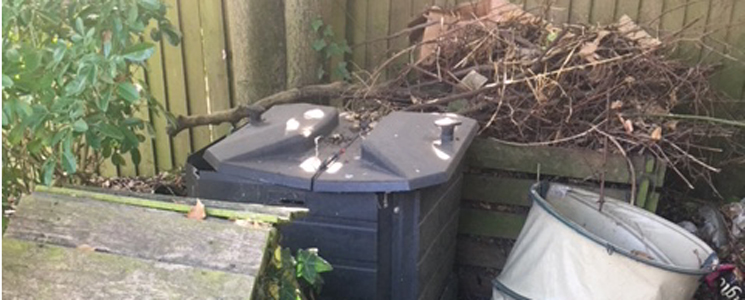 Hire our company for the junk collection and disposal services in Hammersmith and Fulham borough.
We provide efficient and yet cheap garbage collection services of various kinds.
Call us with any issue you may be experiencing with you commercial waste piles or any kind of rubbish of the sort.
To hire our services you only need to call us and contact us with the needed information about the area which needs cleaning and rubbish disposal. A picture will also help as it will also give us a better insight about the job needed to be done and will enable us to give you the pricing in advance so you know how much it is going to cost.
The services are very cheap and affordable and everyone is welcomed to book us at any time. We also offer bulk removals and heavier load collection. We can also dispose of any furniture or scrap metal that you might need us to take care of.
Household Waste Collection and Removal in Hammersmith and Fulham
Enabling great household waste collections and removals in Hammersmith and Fulham is a part of our offer. Particularly popular are household collection services and the cleanups of the residential areas. We offer to take away any of your daily accumulated junk or rubbish and dispose of it in a friendly and ethical manner. There is also an option of taking away excess furniture and the clearance of your garage.
Our company does all jobs by the book and also offers recycling services as part of the disposal. Hiring us is easy and it can be done over the phone. Simply call us and give us the necessary information about the household waste clearance and we will immediately send a team to take care of the job.
Office Clearance and Rubbish Removal in Hammersmith and Fulham
Performing office clearance and rubbish removal in the Hammersmith and Fulham borough is a part of our extensive offer as well. We provide top notch services to all the small and large businesses that are in need of a clearance and disposal job. We will take away all the paper sacks and old stationary materials that are gathered in your office over a period of time.
There is also an option of disposing of failed machines and electronic appliances and additionally used toner as well. All of this will be ethically deposed and cleared off, leaving you with a clean office with a healthy looking atmosphere. Book our services by calling over the phone or by sending us an e-mail and we will give you our best price in return, as well as provide you with stellar office clearance services.
Building Waste Removal in Hammersmith and Fulham
Among the many services we also include building waste removals in Hammersmith and Fulham borough. The job which requires the disposal or removal of building materials from construction sites and remodeling areas can often times be very hard and strenuous. You would need more man to pull off the job and also employ some additional tools. To make it easier on yourself, we recommend you try our garbage removal services.
We will take away any type of building debris left at your construction site area and dispose of it in an ethical manner. We employ professional people who are trained to do this job properly. We use tipper trucks and various vans for the loading and clearing of the building rubbish. Additionally the price we charge is very affordable, making this one of the most lows costing services in the entire West London area.
Waste Clearance Prices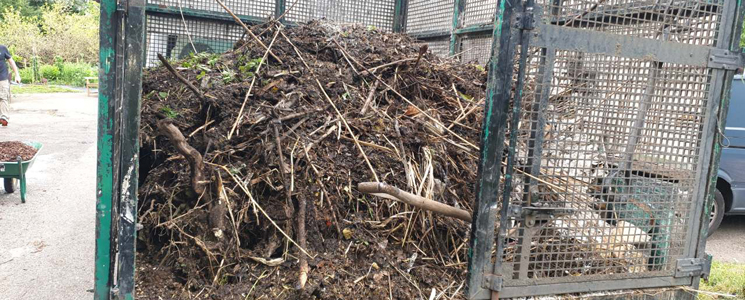 The services we offer are among the best in the city of London. Our company is one of the prime ones in its field and performs each junk clearance job professionally and with care. Our rates are also something that people find favorable as are the lowest in the area. The basic quote starts at GBP.
Fulham
Hammersmith W6 Rubbish Removals
West Kensington
Shepherd's Bush