Enjoy the whole package of our rubbish removal and waste clearance services in Harrow (HA1) offered by our company. This is a well-established firm great experience in the area of junk removal and its disposal. We operate in the given borough of London but also manage to do the work in the entire area of West London as well, so do not hesitate to call 020 3744 0154 if you are situated here. Our services include even the smallest type of garbage disposal and removal to the clearance of office spaces and building areas. Furniture removal and bulk collections are also an option.
The great thing about us is that we react immediately upon booking of our services. If you place a call to our firm a dispatcher will send a crew immediately at your location to get the rubbish collection job done. We may assess and give you the price over the phone or our teams can do it on the field as well. All types of our waste management services are very cheap.
Garden Waste Removal in Harrow
Hire our company for your garden clearance in Harrow. We are a professional firm that does everything by the book and employs modern methods and tactics in the clearance of the given garden rubbish clearance job.
We can gather any type of garden garbage and waste accumulated in your backyard and dispose of it really fast. We also do the disposing of each waste material in a friendly and environmentally sound manner, making us company which values a greed disposal ethic. Find out more about our services by placing a call to us. You can do it over the telephone and you can also book our services that way. Immediately after the receiving of the information, our teams will come to you and rid you of your gathered garden rubbish collection.
Commercial Waste Disposal in Harrow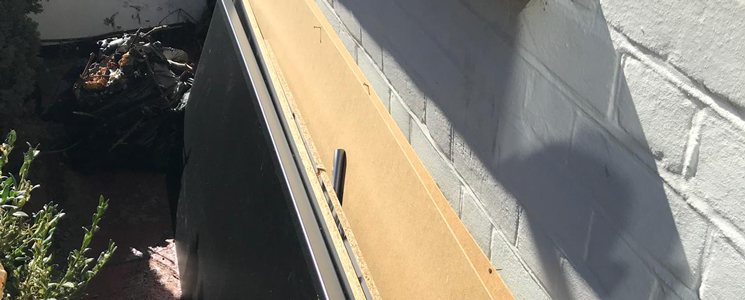 Arranging your commercial waste collections and disposals in Harrow by our company will greatly increase the overall quality of your commercial area. There are various types of jobs that we offer concerned with the rubbish about the commercial garbage. We can perform a plain collection job and just come and pick up everything that you have gathered for us to carry off. We can also perform a cleaning tour of your commercial area. And we also do disposals of various types of commercial waste, be it small or large.
We also take care and dispose of larger and bulk rubbish collections jobs as well. Within our prime offer we also include taking care of scrap metal collections as well as removing old furniture and electronic appliances. The prices are more than fair as you benefit to receive a fair and professional treatment with great results.
Household Waste Collection in Harrow
Get your household waste collections and removals in Harrow done by us. We can arrange that we gather your garbage in your household area on periodic basis and dispose of rubbish in minutes time. Many residential areas are suffering from excess garbage lying around as people do not have perhaps the means or the time to dispose of it properly. By hiring us you will solve that problem in an instant.
Our crews are can perform any type of a household rubbish collection job and can gather everyday waste, like food leftovers and small debris, to larger pickups services like the collection of furniture, refrigerators and other electronic items. We can even take away your old mattresses and rugs. A special kind of offer is the garage clearance offer where we will take away any excess junk from your garage and organize a charity collection or recycle it.
Office Rubbish Removal in Harrow
Our firm performs great office clearance and rubbish removal jobs in Harrow for a very affordable price. Our company is very well known for various types of cleaning service offers, but one of the more popular recently has become the office rubbish removal service. Being that there are many office and business areas in the aforementioned borough, we include this in our array of rubbish collection services.
We can take any piles of rubbish or paper stacks which are found inside your office setting. Our job is to collect and dispose of any type of waste found in your office. To hire us you need only to call our number and give us the needed information about the job at hand and also tell us your location. Our teams arrive in mere moment and perform the collection, the loading and the final disposals which includes recycling. They are also trained to perform on hand price assessments as well.
Building Waste Disposal in Harrow
We can also manage your building waste removals in Harrow. Our company offers an easier way of gathering and disposing of all of the accumulated garbage found around a building or a remodeling site. The concrete, fallen plaster or tiles won't be an issue any more. Contact us after you finish your remodeling job and explain to us the severity of the cleaning problem. We will inform our teams to come by at your location and promptly perform their building collection service.
Besides gathering building garbage at households, we also perform construction site clean ups. No task is hard for us as we aim to please and can also dispose of any debris safely and in an ethical manner. There is even an option which involves recycling a well. Our operators will explain everything to you upon contact, the only thing you need to do is to dial our number and give us the necessary information for the clearance.
Waste Clearance Prices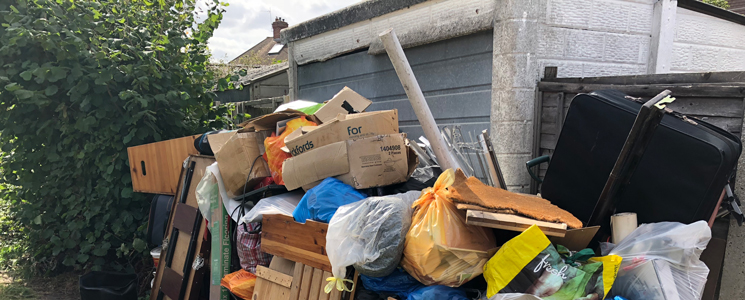 By hiring us you stand to make a bargain as the services which we offer are very cheap and affordable. For a basic type of a cleaning service in Harrow we charge GBP, which is the starting price as for larger jobs the price might change.
Neighborhoods We Cover:
Belmont
Canons Park
Greenhill
Hatch End
Headstone
Kenton
North Harrow
Pinner
Queensbury
Rayners Lane
Roxeth
Stanmore
Wealdstone
West Harrow