Welcome to the page of the leading company which deals with rubbish removal and waste clearance jobs in Barking and Dagenham (postcode areas IG and RM) borough ofEast London. This company is one of the most prominent companies in the area which deals with garbage disposal. Beside offering you the most basic types of rubbish clearance, the company also offers larger or bulk collections, organizes charity clearances and is also proficient in gathering unused furniture and disposing it in a safely manner.
To contact, call us on 020 3744 0154 or send an email through the contact form. The assessment of the pricing would be more accurate and fast if you send us a picture of the area that needs clearance. That way we can inform you well in advance about the necessities of the clearances and the price. Additionally, the prices are some of the lowest in East London area.
Garden Waste Clearance in Barking and Dagenham
Contact our company if you need garden clearance and waste removal in Barking and Dagenham.
Besides dealing with this particular area, we can widen our services to the whole East London area if need be. Managing your garden rubbish is one of the many services we offer.
We can provide to take away your hedge trimmings, gather the leaves in your back garden and even remove and dispose dead branches and tree parts which have fallen or have broken down. The pricing or this service is quite cheap. Call us over the telephone and experience the nature of the clearance and we will get back to you with the price. Additionally, we can deliver immediate pricing when our teams come at the site and assess the situation on hand.
Commercial Waste Collection Services in Barking and Dagenham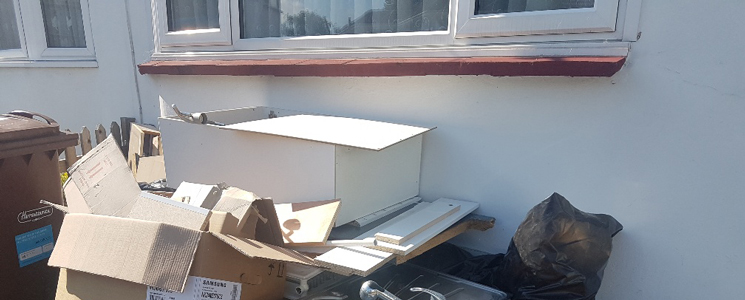 We can also arrange your commercial waste collections and disposal in Barking and Dagenham. When it comes to commercial garbage that needs disposal there are many jobs or types of waste that come into play. Our teams have went through various trainings which enables them to clear any type of commercial rubbish and dispose of it in a friendly manner. For starters, leftover food collection is perhaps the standard offer that we have.
Taking care of daily documents and unused paper is another offer that can be arranged at our company. Additionally, furniture clearance is something which is specially arranged. Contact us with your problem and we will give you the price about these types of clearances. Bulk collections are also an option and can easily be arranged. Even the heaviest types of rubbish, like scrap metal is not a problem. Just explain the nature of your problem and we will get to it.
Barking and Dagenham – Household Waste Disposal
Household waste collection and removal in Barking and Dagenham is perhaps the most sought for service of our company.
Being that many people have busy lives and jobs that do not always leave time for tidying up and carefully disposing of your daily rubbish, there are a lot of issues in residential areas which deal with waste collections. Call us and we will make all of those problems go away. It does not matter if you are living in a house or a flat.
We will take away any type of household rubbish collections which is found in your residence. Additionally we can organize garage clearances, enable recycling types of collections and also remove any old rugs, mattresses or sofas that are taking too much space in your home. The price for this service is pretty reasonable and anyone can afford it.
Office Clearance and Rubbish Removal in Barking and Dagenham
If you are in need of office clearance and office rubbish removal in Barking and Dagenham, you can call us to take care of your business areas. There are various types of waste which are accumulated over a work day in an office setting. Particularly scrap paper and food leftovers, not to mention the office supplies and stationery materials as well. To keep your office clean and to enable a healthy working atmosphere the rubbish needs to be taken cared daily.
We can arrange that our teams swing by your office at a periodic schedule of your choosing. Contact us with your problems and we can arrange daily pickups or even weekly ones, depending on your needs. Additionally, the service we offer to help your office area is to take away any heavier loads as well. This means that you can contact us with the disposal of your filing cabinets, old sofas, failed computer screens and even old desks and chairs.
Building Waste Removal in Barking and Dagenham
A sort of a special offer is building waste removal in Barking and Dagenham.
This causes much problems for people who are only looking to remodel their house or just make their residential areas more livable. Renewal is always a positive thing, but the rubbish which is left behind is always a hassle to take care.
Being that the disposal of concrete and plaster is very unpleasant, not many people are equipped with the tools needed for a proper disposal. On the other hand, our crews come with the needed tools and equipment and will bring the appropriate vehicles, such as bigger trucks, and with the needed manpower.
The clearance will be fast, safe and efficient, while the disposal is done in a safe way. We tend to keep things green and the environmental safety to a maximum. Besides households, larger construction crews are welcomed to hire our services. We will give you our best price no matter what the job is.
Waste Clearance Prices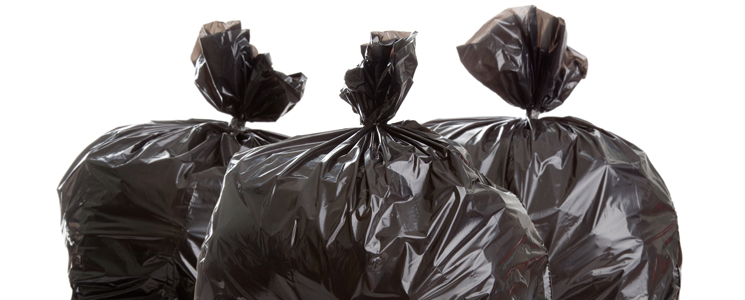 Getting in touch with our company is very easy. You can do so over the telephone or via e-mail. We tend to answer our clients at the shortest time possible and do our job professionally to keep the customers satisfied. Besides efficiency and professionalism, the advantage of our company is the prices offered. The starting price, for instance, of a waste removal and clearance job in the area of Barking and Dagenham, and all of Eastern London in fact, is ₤65.
Districts We Cover:
Becontree
Becontree Heath
Castle Green
Chadwell Heath
Creekmouth
Dagenham
Marks Gate
Rush Green