Manage your rubbish removal and waste clearance in Lewisham (postcode district SE13) by acquiring the services of our company. This is a first rate professional firm which job us to deal with any type of rubbish removal jobs and offer the safe disposal of the said materials. The services are very easy to book and come at very affordable prices.
Everyone is welcomed to try, whether you are a firm or a private party, you are welcomed to book the services of this company. Besides giving you a chance to book the services with the Lewisham Borough of London, you can also book us for junk removal jobs within the wider East London area. Tell us your location and our teams will come by with a van to take care of the problem you may be having. Feel free to contact us via telephone or e-mail. Call now 020 3744 0154
Garden Clearance and Waste Removal in Lewisham SE13
Find out more about the services which include garden clearance and waste removal in Lewisham SE13.
There are many jobs which involve various types of garden rubbish cleaning, but the majority of them are very tedious to do.
Of course, there are many people who relax by arranging their back yard and doing some garden work, but no one is a fan of disposing of fallen leaves or various hedge trimmings.
This is where our company comes into play. We offer to take the job of collecting and disposing of garden waste materials of your hand and doing it for a very low price. Besides helping you with the most basic types of garden clearance, there is also an option of hiring us for much larger garden garbage removals.
For instance tree stumps can be easily disposed by our teams as well as bulk collections of tree parts. Call us to get more information and to receive an accurate pricing for the job.
Commercial Waste Collection and Disposal in Lewisham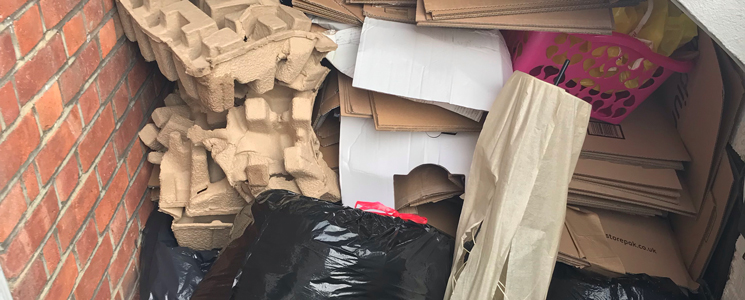 Commercial waste collections and disposal in Lewisham can be booked very easily. Call us with an accurate description of your problem and a team with the appropriate equipment will be sent to deal with your situation. Whatever the type of your commercial waste is and whatever the load is, our teams are trained to assess the situation immediately and act professionally to get the job done.
What is included in commercial garbage collecting is everything from cleaning the leftover food found in your area till scrap metal collections, which are perhaps the hardest ones to get rid of. Additionally, bulk waste removal is also on the menu with our company. We can easily deal with larger piles of junk as well with the smaller ones which need to be removed. Call us about your problem and you will get an immediate reply from us.
Household Waste Collection and Removal in Lewisham SE13
Hire the services of our company for your household waste collections and removal in Lewisham. There are various types of household that we cover.
We can take away the rubbish from your part, visit the residential area where your apartment is located or even swing by your neighborhood and the suburb where your household is.

The important thing that you need to know that each of these households is treated equally and fair rates are in store for the cleaning of every type of them. There is an option of arranging daily visits or even weekly ones.
Besides handling smaller collections, bulk clearances are also offered. More so, there is even an option of getting rid of your old couch, failed fridge and old rugs and mattresses. Whatever you might be hiding in your garage that you need to depose, call us and we will give you our best price for the quick disposal of it.
Office Clearance and Rubbish Removal in Lewisham
To get your office clearance and rubbish removal in Lewisham done in a safe and environmentally friendly manner, call us.
This company allows the use of modern methods which allow us to fulfill the duties of removing office waste materials in a green way.
There is even an option of organizing recycling clearances and disposing the rubbish materials very safely. Additionally, your office setting will become much more appropriate to work in and the atmosphere will become lighter and friendlier.
By disposing of your office junk, you will get a look that a professional business firm needs. Managing the collection of lighter loads is a part of the offer extended by our company, as there are a number of services which fall to the offer we give. There are furniture removals as well while the disposal of electronic equipment, copier machines or failed computers, is also something which will help your firm.
Building Waste Removal in Lewisham SE13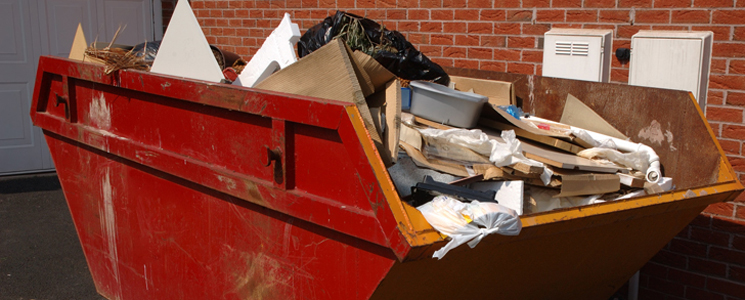 Give us a call about your building waste removal in Lewisham SE13. Building sites are always a place filled with debris and excess concrete and other leftover building materials. So it is based on order coming from disorder, but when the remodeling is finished someone needs to take care of the mess which was caused. That someone can be us as we can take care of any loads of building garbage materials that are bothering your remodeling or building area.
Whether you are working on a large construction site or the remodeling of a part of your home, it is inescapable that a mess will be left after the job is finished. Any type of debris which is left will quickly and easily be picked up by our crew and be disposed in timely and environmentally safe fashion. What is equally important is the price, which is one of the most favorable within the East London area. Contact us to find out more about this service.
Rubbbish Disposal Prices
To contact us use the phone numbers which are given here or the e-mail address. Both are equally effective as we shall give you a reply immediately and get on taking care of any give rubbish disposal job you have for us in Lewisham. The prices start from ₤65.
We Operate in the Following Districts:
Bell Green
Bellingham
Blackheath
Brockley
Catford
Chinbrook
Crofton Park
Crystal Palace
Deptford
Downham
Evelyn
Excalibur Estate
Forest Hill
Grove Park
Hatcham
Hither Green
Honor Oak
Ladywell
Lee Green
Lower Sydenham
New Cross
Perry Vale
Rushey Green
St John's
Southend
Sydenham Hill
Telegraph Hill
Upper Sydenham
Whitefoot