Hire the services of a prominent rubbish removal and waste clearance company in Croydon (the postcode districts CR, SE and SW) which offers quality conditions and low prices. Our company is one of the best in this borough and can extend the offer throughout the whole South London area as well. We can do any type of a garbage removal and disposal job, be it in your home, garden area or even your office at work. Our company has a primarily green policy and there is an option of disposing your waste by recycling it as well.
The best way to contact us is by telephone 020 3744 0154. Simply call one of our numbers and tell us your location and explain the situation you are dealing with. Our operators dispatch cleaning crews immediately upon contact so a team will arrive to your location in moment's time to take care of any garbage removal situation you need us to do.
Garden Clearance and Waste Removal in Croydon
To enable your garden clearance and waste removal in Croydon to be done in a professional manner, contact us. We give our clients a chance to hire the services of professional disposal crews who are trained in various methods of collecting and disposing of the garden rubbish.
Your garden spaces will be looking bright and spotless when our crews finish the removal of your leaf piles, hedge trimmings and other garden junk which gets left after a garden arrangement job.
Besides doing a prime job our company also gives a great quote which is affordable to anyone. We may make cleaning assessments on the spot or give you the price via phone if you provide us with enough information to go on.
Hire us For Commercial Waste Collection Services in Croydon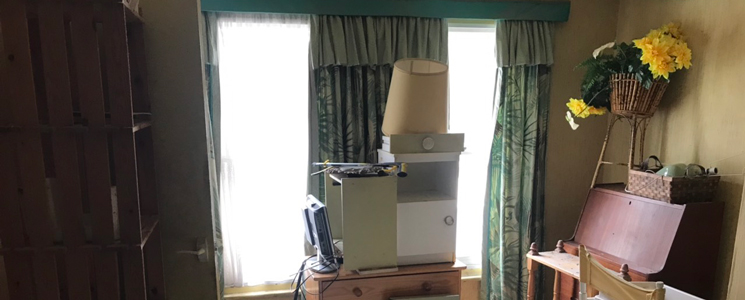 To get the commercial waste collection and disposals in Croydon taken care of, contact us. Our company will make sure that these types of work get done in a professional and quick way. We can enable that every piece of commercial waste you might be having gets collected and disposed of properly. The thing we are trying to achieve is to get every of our clients feel happy after our work is done. We also employ an environmentally safe policy giving all of our customers the opportunity to organize recycling clean ups and disposals of a safe variety.
Included in the commercial materials disposal are all the jobs that are included within these waste types. Paper stacks are perhaps the most common as well as food leftovers. Besides that we can also take away some heavier loads, for instance furniture and old machines, the latter types are ones of the hardest to dispose of and we provide our clients with an easier way to remove these items from their commercial areas.
We Provide Household Waste Removal in Croydon
To manage a favorable household waste collection and removal in Croydon our company will use various modern methods.
Our company strives perfection and likes to complete each work with a dose of professionally which the people are more than happy with. Household waste material collections need to be done with care, it is other people's homes we are talking about in fact.
Our teams will take each household waste collection you have for us and dispose of it. There are various options, which include on hand price assessment, daily pickups or collections on a periodic basis and also bulk collection requests as well. The disposal of larger furniture is an additional option which we offer and includes the disposal of sofas, book shelves, refrigerators and more.
Office Clearance in Croydon
Any business setting or office clearance in Croydon will be cleared off with ease by our company. The offers are quite favorable, particularly price wise, as we offer some of the lowest quotes of office rubbish collections in this particular borough and the wider South London area. Call our operators to schedule a clearance job of your office or to enable the disposal of heavy electronic appliances and office furniture.
The most annoying type of waste within an office are paper stacks. Since they are accumulated daily and there are many documents or files that need to be thrown away or disposed, we are giving you an opportunity to, by hiring us, arrange a daily collection or a weekly removal package which will keep your office clean.
Building Waste Removal in Croydon
Dealing with building waste removals in Croydon can be quite tiresome and hard to do. There are a lot of heavy materials that one needs to take consideration to, but also have to keep in mind that needs to be disposed of properly. What we are here to do is take all of that load off your back and do the work for you. Our company offers a way to clean up your renovation area after the job is done in a quick and easy way.
If you are doing a renovation of your living area or are thinking about remodeling, after the job is done and all of the waste materials are gathered, call us to load all of the unwanted building rubbish left and we will give you our best price for its removal. Placing a call to our firm is easy and can be done very quickly, our operators will immediately send a crew to your area of remodeling or the site where the construction is being held in order to gather and load the unnecessary building garbage that is left.
Waste Clearance Costs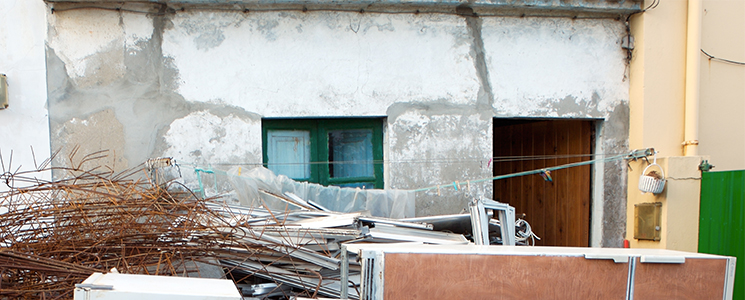 Contact our cleaning firm so we can take care of any of the above mentioned waste disposal jobs that you are experiencing. We are the best at what we do and will employ all the modern tactics and methods in order to finish the job. Our rates start at ₤65, making us the most affordable firm in the area.
We Cover the Following Neighborhoods:
Addington
Addiscombe
Ashburton
Broad Green
Coombe
Coulsdon
Forestdale
Hamsey Green
Kenley
Monks Orchard
New Addington
Norbury
Norwood New Town
Old Coulsdon
Purley
Roundshaw
Sanderstead
Selhurst
Selsdon
Shirley
South Norwood
Thornton Heath
Upper Norwood
Upper Shirley
Waddon
Woodcote
Woodside
Whyteleafe