We provide top notch services of rubbish removal and waste clearance in the borough of Sutton (SM1 and SM2). Besides giving the people of this borough an opportunity to get their rubbish cleaned and disposed in a professional and safe way, we also extend our work to the whole South London area. You are welcomed to hire us for any type of a job which involves the clearance and waste and the safe disposal of the said materials. Go through the list of services and you will see that we are a serious firm which always gets the job done properly.
To contact us you only need to send us an email, with the thorough explanation of the job in hand, or call us by telephone (020 3744 0154) and hire us directly. Our lovely operators will take your call, the information needed as well, and send a crew to your destination with the appropriate tools for the job. If the information is sufficient, the pricing will be given to you immediately after the contact, otherwise the evaluation will be done in the field by our crews.
Garden Clearance Services in Sutton
Offering great garden clearance and waste removal services in Sutton is among many of our offers. Besides giving a wide array of rubbish removal services, one of the most sought for is certainly the garden junk removal. Many people enjoy to use their free time to do some garden work, as a way of relaxation and also by making their homes to look beautiful. But when the job is done, there is always a nasty look of leftover debris which needs to be cleaned.
This is where we come in, and by providing you with garden rubbish collection services we will enable that your back yard remains beautiful after the remodeling and arranging is done. All of the leftover hedge trimmings, dead flowers and tree branches will be cleaned and disposed in a safe manner.
Commercial Waste Removal in Sutton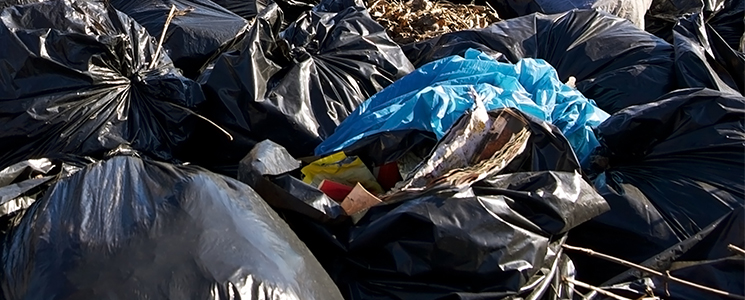 This company offers fabulous commercial waste collection and disposal conditions in Sutton.
What we are offering you is, firstly, a cheap way of dealing with your commercial rubbish and, secondly, an efficient way which incorporates many methods in the removal of the waste.


Our services, which include a great deal, are among the lowest in the area. We give very favorable pricing for various types of clearances. Contact us with your problem and we will immediately assess the price quote and tell it to you.
Secondly, the efficient services are achieved by thoroughly training our staff to respond professionally in every situation. A crew is dispatched immediately to the needed location and does the cleaning, loading and the ultimate disposing ia n record breaking time.
Household Waste Collection in Sutton
We can be your prime choice when it comes to hiring people to do your household waste collections and removals in Sutton. Managing the junk from other people's home can sometimes be quite tricky as there are different types of households one should bear in mind. We are specially trained to deal with many different household cleaning situations and will come though at the end with the perfect disposal of your household junk.
Besides taking away the basic everyday stuff which is found in your garbage bin, we also offer to take larger loads and give bulk clearance services to our customers. Hire us to dispose of your fridge, take away your old sofa or even clean your garbage. All of the disposals are done in a safe way and there is also an option of hiring us for recycling services.
Office Clearance Services in Sutton
By giving you great office clearance and rubbish removal options in Sutton we enable that all of the business places in the area get a more productive setting for conducting their affairs. A clean business area is a workable business area, and by taking all of the garbage from your office you will certainly achieve that. We are here to do that for you so as not to disturb your daily working habits of your employees.
Our crews will swing by to your location and perform the cleanup, the loading and take the junk away for safe disposal. Our company also employs a policy which involves a green etiquette which involves recycling and other environmentally safe disposal methods. Particularly dangerous is the disposal of electronic equipment like old computer monitors and copper machines with tonner. We can carry of any heavy loads which are found in the area of your office so your employees will be concentrated on getting their job done and improving their productivity.
Building Waste Removal in Sutton
To hire our company of any type of building removal services in Sutton requires only one call. Upon contact, our operators immediately dispatch a team to the designated area which needs clean up.
We tend to be efficient and react immediately when the job is required. Besides dealing with smaller areas which require building rubbish removal we also offer our services to larger construction sites and manage the disposal in an ethical way.

All the waste which needs disposal after the rebuilding or the remodeling, like concrete, tiles, plaster and more, is easily disposed by our crews. To rid you of this garbage we can also recycle it and make it useful again. Our company leads a green policy and offer it in very situation. The prices are amongst the lowest in the area and are very favorable for ordinary people and businesses as well.
Waste Clearance Costs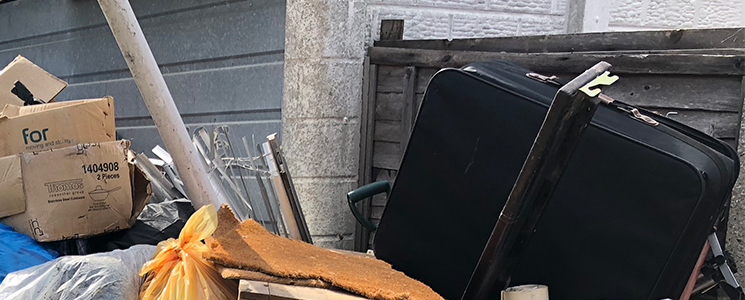 To contact us and hire our services you just need to spend a few minutes on the phone giving us the information and describing you us your problem. We will get immediately on the job and give you a fair price for it. The price for our services starts at ₤65.
We Provide Services in These Neighborhoods:
Beddington
Belmont
Benhilton
Carshalton
Cheam
Hackbridge
Little Woodcote
North Cheam
St. Helier
Wallington
Worcester Park