We provide our customers with rubbish removal and waste clearance services in Islington (N1). Besides working in this area, we also give our services to anyone who may need them in the whole area of Central London. Our services span from cleaning, loading waste materials and disposing of it in a safe and environmentally friendly manner. We employ different tactics and will deploy a team of men equipped with the necessary equipment which is needed for the clearance of any type of an area and any type of a junk collection.
Our services are among the cheapest in the city of London, we provide competitive prices and do our work efficiently and professionally as possible. You can contact us in a matter of minutes, by placing a call to our service directly and explaining the situation to us or by sending us an email to which we will reply as soon as possible and send a team to deal with the situation immediately. Call us now: 020 3744 0154
Garden Waste Clearance in Islington
Managing your garden waste clearance in Islington is one of the few services we provide. Garden work can be hard and it can be even harder to dispose of any debris or materials which are left when the remodeling of your back yard is finished. We can offer to take care that for you at a very low and affordable price.
Garden trimmings, fallen leaves, dead flowers or any kind of garden rubbish material that gets left behind can be cleared off by our teams. Contact us and we will attend the matter first hand, giving you low prices and doing the job as professionally as possible.
Commercial Rubbish Disposal in Islington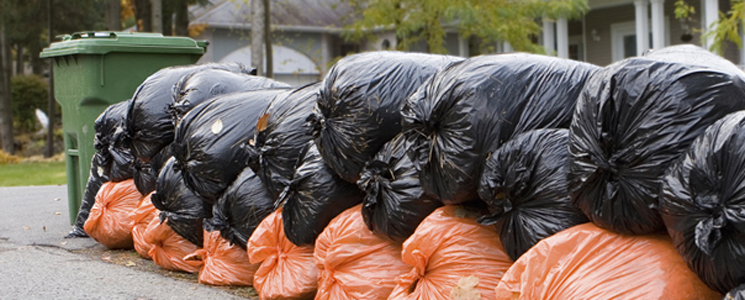 We are additionally useful when it comes to commercial waste collection and disposal in Islington. Anything from old electrical equipment to scrap metal collection can easily be disposed off by us. We can even gather your leftover food and clear it on a daily basis.
We aim to keep our customers happy by all means and to do that we train our staff to deal with any situation on the field that they can come across at. We can also dispose of any heavier loads and take away unwanted furniture or even old refrigerators as well. Send us a picture or describe to us the situation you are dealing with and we shall assess the situation and dispatch a team with the appropriate amount of men for the situation equipped with the necessary tools for the disposal of any commercial rubbish you may have.
Household Waste Collection in Islington
Making your household waste collection and its removal in Islington more manageable is what we will do for a reasonable price. We can give you a chance of cleaning your home and enabling it to be waste free in mere moments by removing any excess rubbish you have or taking away any unwanted furniture you have lying around. It does not matter where you housing is situated in the area of Islington or the Central London area, we will dispatch a crew to take care of the cleaning and loading of the waste collections you may have for us.
Additionally, we can take care of flats or apartments and even manage your waste inside bigger housings. We can create a special offer for garage clearances and can even arrange charity house clearances in your neighborhood. Heavy loads, such as old fridges and old rugs and mattresses, will be removed in a record breaking time and we will also additionally give you our best price for the removal of them as well.
Office Clearance and Rubbish Removal in Islington
Our company also deals with office clearance and rubbish removal in Islington as well.
The area of Islington as well as the greater area of Central London is filled with small and big businesses equally and many of those have their own office space areas.
What our company can offer to those types of businesses is to manage their office junk clearances very quickly and in an environmentally friendly way.
We can give you a quite affordable pricing for any type of an office removal job you may have for us. Whether you need us to take away to daily piled stacks of paper, or that you want us to dispose of the old files and throw away the old computers and copier machines that you have lying around, we can arrange the clearance of it all. Bulk collections are also an option, so just give us a call and we will get back to you as soon as possible for a solution to your office rubbish cleaning problems.
Building Waste Removal in Islington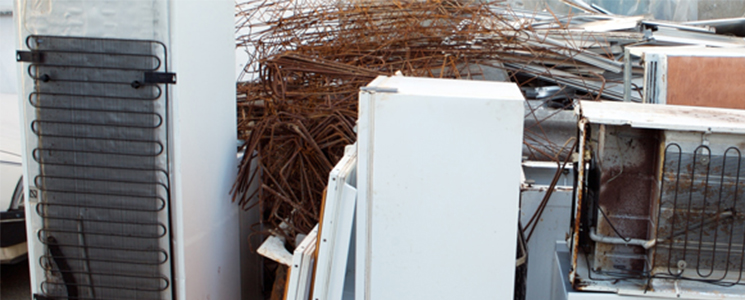 We can give you hand with your building waste removal in Islington.
What our company offers here are various types of vehicles, like tipper trucks and vans, which can come any take away any type of building debris that is gathered at any type of a building site or during various remodeling jobs.
What can be the result of a successful remodeling job is excess concrete, fallen plaster and even some tiles.
We can gather, load and dispose of all that unwanted building waste and take care of it in a safe manner. Old and decrepit pallets are always found lingering building sites, so call us and tell us the number or the amount of the material that needs to be cleared and a team will show up to take those old pallets and throw them away. We can even recycle some of the waste materials gathered and arrange bulk clearances as well. It is all done at a reasonable price which hour company gives.
Read More:
Rubbish removal Hampton – find out how we can help to citizens of this part of London
Rubbish Removal TW5 – All about our services in TW5
Prices
If you are experiencing any type of the above mentioned predicaments, call us and inform us about everything there is to know about the situation. The more information you give us the more accurately we will be able to assess the situation. A clearance team will be dispatched at your position immediately to take care of the problem and give you our best price, which start from £65.
Districts in Islington We Cover:
Angel
Archway
Barnsbury
Canonbury
Clerkenwell
Farringdon
Finsbury Park
Highbury
Highgate
Holloway
Kings Cross
Lower Holloway
Mildmay
Nag's Head
Newington Green
Pentonville
St Luke's
Tufnell Park
Upper Holloway