Hiring a rubbish clearance and waste removal service in Westminster (the area which covers the postcode district of SW1) can be quite easy. We are a company that can provide you with such services and can also work in the surrounding area of Central London as well. Our primary service is the removal of any type of rubbish or waste you might be experiencing. You can also call us for the collection and disposal of old furniture and various unwanted objects. This is a company which performs their services professionally and with ease.
There are various ways to get in touch with us. You can contact us via our site and tell us the situation you are experiencing, or you can send us an e-mail at the address which has been added. You can also use a more direct method and call us by telephone 020 3744 0154 and tell us everything we need to know about the job at hand. We will attend the matter immediately and give you the best pricing available.
Garden Clearance and Waste Removal in Westminster
Get your garden clearance and waste removal in Westminster handled by a professional. This is a prominent company which handles various kinds of waste disposal jobs. Among of the many is the garden rubbish removal services offered at very favorable prices.
The garden remodeling that you plan to have do not always have to become nightmares, particularly the cleaning part. Many people enjoy doing their garden work, but it is the part at the end which includes the disposal of leaves and trimmings that may cause problems. Our company will get you sorted as the teams we send will gather the trimmings, the leaves and all of the leftover garden rubbish left from the remodeling. We can even gather the dead branches and tree parts as well and dispose of them in a proper way.
Commercial Waste Disposal in Westminster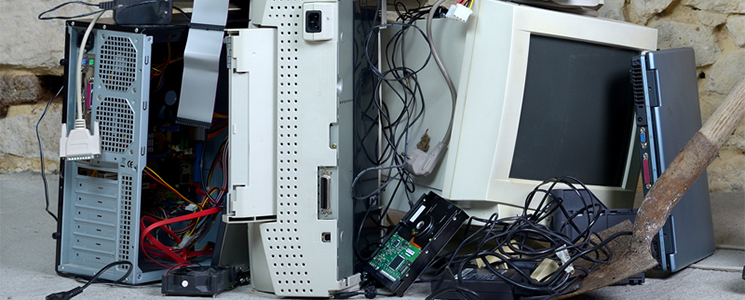 Another service includes commercial waste collections and disposal in Westminster.
Hire us to dispose of any type of commercial waste that you have a problem with.
What has proven to be the case with many people is the removal and disposal of certain commercial items that people do not have a proper means to dispose of.
Throwing away electronic appliances and old computer screens cannot be done by mealy throwing it in the trash. We can provide you with a way that is both environmentally friendly and convenient for you. There is also an option of taking away any excess furniture that clogs your commercial areas and even leftover food disposal.
Finally, we have a special offer on scrap metal collections. Being that this is hard to remove, we will utilize methods which are deemed fit for the removal of heavy loads such as this.
Household Waste Collection in Westminster
We have special offers when it comes to household waste collection and removal in Westminster. Keeping your home clean and tidy is the premise of every family.
Employing our services will make this dream a reality as we can take care of any type of household waste collections that need disposal. We can even do same day bookings, or immediate assessments.
Our teams will tell you on the spot the pricing of the cleaning job that is needed so you do not get surprised by the pricing at the end. Furthermore, the pricing of the residential area waste cleaning is one of the lowest in Central London and we even include some special offers as well. Additionally, bulk disposals are also possible so if you have a full garage of stuff that needs to be taken away and thrown away, contact us or send us a picture of the garage and we will get right on it.
Office Clearance Rubbish Removal in Westminster
Taking care of office clearances and rubbish removal in the area of Westminster is done with ease by this company. A clean working area is a productive area. This is achieved by removing the garbage daily and on time, but during a busy working week it can happen that one forgets to attend to it on time. By hiring our services we can arrange that our teams come by daily to take care of the everyday accumulated waste that gets left behind or even to swing by once a week for the collection of the unwanted materials.
We are flexible and we aim to please our customers and their desires. There is also an option of arranging a charity clean up so some unwanted furniture, like old desks and chairs, can be disposed of in that way. All in all, by contacting our company you stand to attain the level of cleanliness that you want out of your office and also to do that in a cheap way. Our prices are very moderate so contact us to find out more.
Building Waste Clearance in Westminster
Managing building waste removals in Westminster can be done quickly and cheaply.
One of the type of removal and waste collection jobs offered from the array of services we give are the collection building waste materials.
These are mostly left behind during remodeling jobs in your house or at building sites where there is a lot of debris. We can both work at smaller building sites or at bigger building areas.
Tell us the nature of your building garbage clearance needs and give us your location, we will send a crew with a truck and the appropriate man power to take this load off of your hands. Disposing of these types of rubbish materials is also fairly difficult, but we incorporate green methods which do not cause harm to the environment.
If you are not certain how to properly dispose of the materials or waste that you are experiencing, do not try it yourself, call the professionals as the teams we send have been properly trained for these types of jobs.
Prices of Waste Clearance Services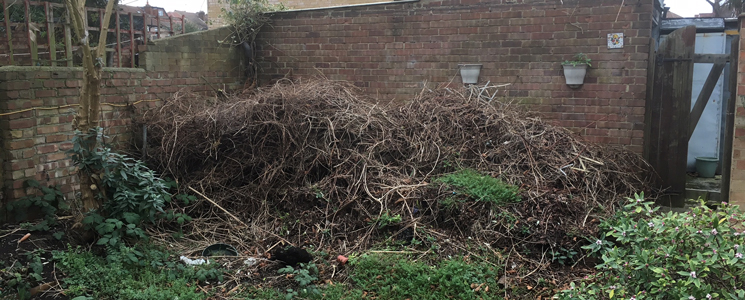 Our prices are some of the lowest in the area of Westminster and Central London alike. We can provide on spot assessment or give you the price if you provide us with the needed information over the telephone. The most basic type of a clearance job costs around ₤65. You can also achieve some discounts which the company gives, contact us for more information on that matter.
Districts We Cover:
Bayswater
Kensal Town
Maida Vale
Paddington
Queen's Park
Westbourne
Westbourne Green
Fitzrovia
Lisson Grove
Portman Estate
Marylebone
St John's Wood
Adelphi
Aldwych
Belgravia
Charing Cross
Chinatown
Covent Garden
Holborn
Hyde Park
Affordable Waste Clearance in Knightsbridge
Mayfair
Millbank
Pimlico
St James's
Strand
Soho
Victoria
St. John's Wood