This is a company which deals with rubbish removal and waste disposal in the area of Kensington and Chelsea (SW and W postcodes) within the Central London area. Our services include the clearance of any garbage you might be experiencing, the loading of the said junk by our teams using the appropriate vehicles for the job, and finally safely disposing of any type of rubbish materials in a safe any friendly manner. We do our job quite efficiently and employ the latest safety methods in cleaning and disposing of any type of waste.
Contacting us is very easy, you can either do it by telephone 020 3744 0154 or by e-mail. Either way is good as we will immediately send a team to your location to assess the problem and provide you with the cleaning services which are needed. We are also among the most affordable rubbish disposal companies in London and will give you a very affordable price.
Garden Junk Removal in Kensington and Chelsea
One of our services includes garden clearance and waste removal in Kensington and Chelsea. We can provide these type of services to the wider Central London area as well. If you have some hedge trimmings, gathered leaves or dead flowers lying around your backyard, give us a call and we will be happy to take it off from your hands. We will gather every bit of garden rubbish which is left from your remodeling or arranging of your yard and dispose of it in a friendly manner.
Additionally, we can also arrange to collect heavier loads such as branches and even tree stumps. Just describe the nature of your problem regarding the garden waste materials you have for us to take care of so we can dispatch a team with the appropriate equipment for the collection and clearance job.
Commercial Waste Disposal in Kensington and Chelsea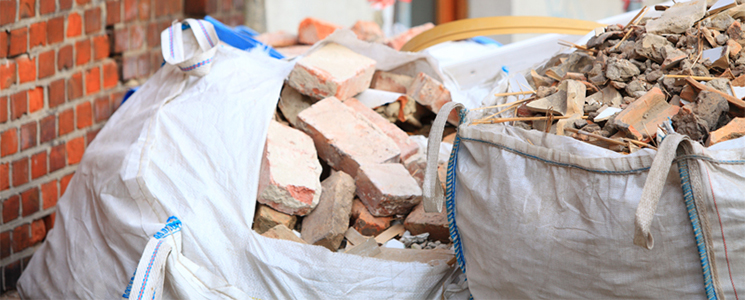 Managing commercial waste collections and their disposal in the Kensington and Chelsea area of London is another type of clearance that we offer.
Giving your commercial space area a much appropriate look is what the result of our clearance will be.
Hire us to collect and dispose of any commercial rubbish you may have lying around.
We will make sure that it, firstly, gets taken cared professionally and disposed of in an environmentally friendly manner and, secondly, will give you the most affordable price available for the clearance.
Leftover food, excess plaster and even electronic materials will easily be gathered and disposed of by our team. You can call us to take care of bulk collections as well as we can gather and throw away any piles of electronic gadgets which only consume space and additionally will take away any furniture you need us to take care of.
Household Rubbish Removal in Kensington and Chelsea
Regarding household rubbish removal in Kensington and Chelsea, we offer some great deals and prices for those type of clearances. Whether you need us to clear any rubbish from your flat or take away the waste from your home, our company is here to oblige.
We specialize in cleaning in any kind of residential areas which are in need of our services. Besides cleaning the rubbish from your home, we can additionally dispose of it an environmentally friendly manner as well.
Besides the regular clearances we also do collection work as well. Meaning that we can collect any type of old furniture, sofas, book shelves or electronic gadgets which have run out its use and throw it away. We can do that for a very low price and it does not matter how big or heavy the load is, we have various types of vehicles which we use just for special jobs such as these are.
Office Junk Disposal in Kensington and Chelsea
Our company also offers office junk clearance in Kensington and Chelsea area of Central London. This area is riddled with office spaces and for them to be regarded as clean and to look respectful one needs to take time in maintaining the appearance of the company.
But being busy as everyone is in contemporary times, there is not always room for doing your job and managing a representative office area. This is where we can step in and manage the clearance of rubbish in your office. We can arrange to do it daily, monthly or on any schedule you want us to come. We can unload stacks of paper or old files from your hands, gather the leftover food accumulated during breaks, and even take the office chairs and desks which are broken.
Call us also for bulk rubbish disposal as we can take any amount of waste materials you are experiencing. Additionally, getting rid of the old sofas from your office, filing cabinets and even old computer materials is done with easy and quite efficiently by our company.
Building Waste Disposal in Kensington and Chelsea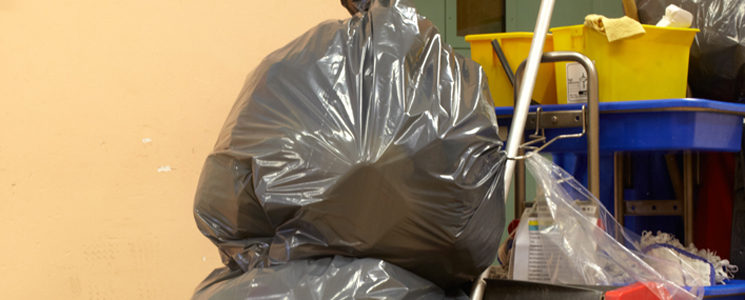 One of the hardest jobs includes building waste disposal in Kensington and Chelsea. People often have trouble when disposing of the debris which is left behind after remodeling or building a house. Firstly, the waste materials left behind and heavy and you need proper equipment to collect it, and secondly, not all people know the best way to dispose of their building rubbish materials. Our company is professionally trained and equipped to deal with any type of clearances that are needed even the hardest and heaviest ones.
We will gather the excess concrete, leftover or broken tiles and also throw away the extra pallets you do not have a use for any more. Besides being professional, we are also very affordable. We will give you a reasonable price for any type of building garbage clearances that you may need. Contact us via phone and a team will come to help you with your waste in moment's time.
Read More:
Rubbish removal Brixton – If you're in Brixton, there are some info for you!
rubbish removal Edgware– Click here for additional information about our services
Junk Disposal Price
Call us via phone or send us an e-mail. If you want an accurate price from the point of contact, it would also help if you send us a picture about the place that needs cleaning. We can also assess the pricing on the spot upon arrival as well. We will give you the cheapest prices found in Central London and the starting price for any type of a junk collection job starts from ₤65.
Districts We Cover:
Brompton
Chelsea
Earl's Court
Holland Park
Ladbroke Grove
Kensington
North Kensington
Notting Hill
South Kensington
Kensington High Street
West Brompton
World's End
Bayswater