Hire our company for you Rubbish Removal i waste removal/clearance in Lambeth (which covers postcode areas of SE and SW). Besides dealing with this area, we can also help you with rubbish removal jobs in the surrounding areas which cover the whole part of Central London. We are a prominent company with lots of experience in dealing with garbage removal and its disposal of any kind. We employ teams of people who are well trained to deal with the matter at hand and also include various types of vehicles depending on the type of service needed.
Besides being efficient, we are among the cheapest cleaning service companies in Central London. We provide reasonable pricings for our clients and will give on the spot assessments as well as arranging daily or weekly collections as well. In order to contact us you just need to call us over the phone 020 3744 0154 and book the services you need. A crew will come by your place as soon as possible and take away any trash you may have lingering around.
Garden Rubbish Clearance in Lambeth
As part of our service we provide garden rubbish clearance in Lambeth.
Many green areas are found in this centrally located part of London and maintaining them can be quite a hassle.
Even people who enjoy gardening and arranging their backyards often have trouble when it comes to cleaning and disposing of any excess waste which results from the cleaning.
There is a lot of garden debris, like dead flowers, various types of trimmings and fallen leaves as well. Our team can take all of those garden waste collections that you have and which you do not have a means to dispose of by yourself and get rid of it in a safe way. Our services can be hired at low and very cheap prices that are accessible to all the people from this area.
Commercial Waste Collection in Lambeth
We will also gather any commercial waste collections and dispose them within the area of Lambeth. Any commercial area will not be a problem for us. We can assess the situation quickly and perform clearance, lading of the commercial waste and their appropriate disposal at the end.
We do not just throw away the gathered waste, we dispose of it in a manner which is both safe and beneficial for the environment. Our company can also organize recycling collection tours and dispose of the rubbish in that manner as well. We will gather any type of commercial garbage materials which are causing you trouble.
Scrap metal collections, food leftovers and even electric gadgets are not a problem. Inform us about your problem thoroughly and we will come with the necessary equipment to dispose of any commercial junk gathered in your area.
Household Waste Removal in Lambeth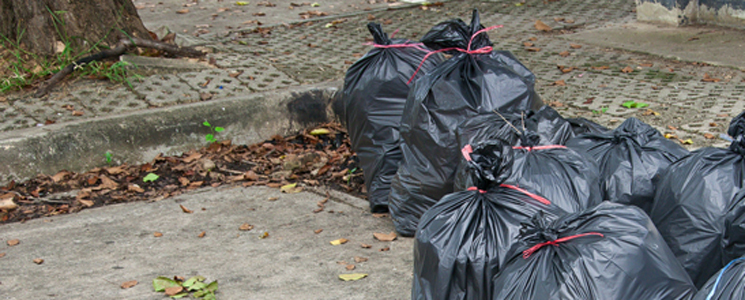 If you are in need of household waste collection and its removal in Lambeth, call us.
We will arrange that you domestic waste gets collected efficiently and properly.
We will arrange that a collection gets done proficiently, no matter what type of a household you are living in.
Whether you are in a flat or an apartment or are living in an enormous house, the household waste can gather quite quickly if you do not dispose of it properly and daily. We will solve your problem and will keep you from hoarding unnecessary stuff as well as we can get rid of any furniture you have been wanting to throw away for quite some time now. Many people call us in order for us to get rid of some old rugs and mattresses for them.
Besides that we can take your old sofas, TV sets and any electrical appliances that you want gone. This will all be done very fast and also very cheap. The service which our company provides is affordable for all classes of people and everyone is welcomed to try.
Office Clearance and Rubbish Removal in Lambeth
Arranging office clearance and rubbish removal in Lambeth is one of the services which our company provides. Arranging that your office space looks respectable and clean for your clients is one of the major concerns of many businesses. We are here to make that premise a reality and take away any office rubbish materials that might affect the image of your business.
Call us for the disposal of paper stacks accumulated daily, contact us for the disposal of old filing cabinets and book shelving which are out of due, hire us for the safe disposal of computer equipment, copier machines and toners. We will make any office garbage that you are experiencing disappear and it will be gone in a safe and friendly way for the environment. Our team will come by and by using a tipper truck will clear off any unwanted office space within our working area.
Building Waste Disposal in Lambeth
We can manage your building waste disposal in Lambeth at very reasonable prices.
Being that collecting debris from a building site and disposing of excess concrete and plaster cause much problems to regular people who are not equipped with the necessary tools to do so, it can cause quite a lot of problems.
Waste gathered at a building site is no joke, and it has to be disposed off properly and with care.
Our teams are certainly trained to do that and use tools and methods necessary for a quick and easy removal of your building material waste. We can easily collect all of the debris left after the remodeling of your house, for instance, and rid you of it in a timely and proper matter. Additionally, the prices we charge are very affordable for this type of a service. Call us and book us for when you next decide to remodel parts of your house and your building collection will be disposed in a professional type of way.
Other Neighborhoods:
Rubbish Disposal Prices in Lambeth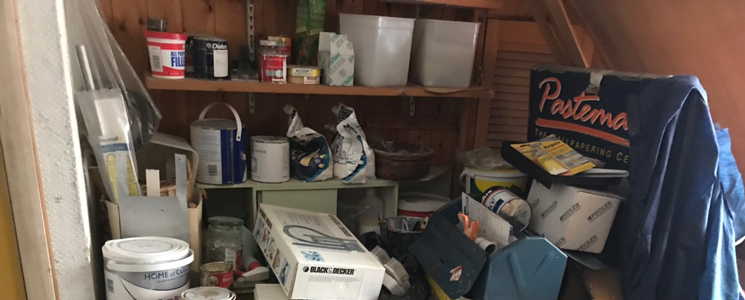 Contact us via phone or e-mail and we will give you all the details about our services and explain to you the terms of conducting services we provide. We shall also assess the pricing of the clearance job you are experiencing and give it to you immediately, so you know where you stand at.
Our prices are cheap and start at ₤65 for a basic cleaning and collection service, but for additional info you will have to contact our company directly.
Districts We Cover:
Brixton
Clapham
Clapham Park
Crystal Palace
Gipsy Hill
Herne Hill
Kennington
Loughborough Junction
The Oval
Stockwell
Streatham
Streatham Hill
Tulse Hill
Vauxhall
Waterloo
West Dulwich
West Norwood